Opinion
Time, not Cameroon, is biggest threat to Super Eagles' Russia 2018 hopes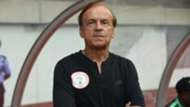 ---
COMMENT    By Solace Chukwu    

Follow on Twitter
---
After the Super Eagles nervelessly took care of business against both Zambia and Algeria last year, it was a groan that greeted the news Cameroon lay a full ten months away. All the attendant fears: disruption of rhythm, the uncertainty of the future, as well as the very nature of the opposition, have now all been actualized. It would appear that we create what we fear.
Of course, no one could have guessed to what degree these would play up. Since that victory, when it seemed all the stars in their courses were aligning, everything that could possibly go wrong, has. This is accounting for personnel as well as extant circumstance.
Kelechi Iheanacho and Alex Iwobi, the two great young hopes of the national sides, have seen their rising club profiles curtailed. In the case of the former, there has been a dwindling to utter insignificance: his entrances toward the end of the season just past took on the air of tokenism, and the recent reports of Manchester City's interest in Pierre Emerick Aubameyang have only served to infuse urgency into an already transparent situation: he needs a new club.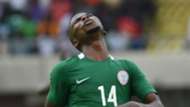 Leon Balogun's injury monkey has clung stubbornly to his back; consequently, even when fit, his place in the Mainz set-up is no longer as assured as it once was. The same can be said of Carl Ikeme, the rebound guy for a nation still reeling from the shock of being jilted by Vincent Enyeama. Both with great ability, and leaders at the back: they give you their all, but they're not always there when you call.
Neither, for that matter, is Victor Moses, splitter of the Maghreb sands and the Dani Alves of Cobham. He was injured again, this time not for a friendly, as the Super Eagles went down in Uyo; though, he was crocked the March friendly against Senegal. Thankfully, that has done nothing to threaten his place at Chelsea.
Both Elderson Echiejile and Ahmed Musa have somehow become worse as footballers; Moses Simon, once full of endeavour and end product, is now just full of endeavour. Team captain and talisman Mikel John Obi has swapped London for Tianjin, and has somehow managed to get injured (weren't we told China was a place to put your feet up, sip the tea and make easy money?).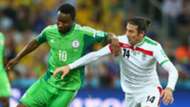 Indeed, look through the team, and the flowering of Wilfred Ndidi has been the only positive personnel-wise.
Even that, going by his fish-out-of-water role against South Africa, might prove problematic going forward, especially considering the fact Ogenyi Onazi remains, for some reason, virtually undroppable.
The landscape has also changed.
From practically biting Zambia's hands off for a draw at home, Cameroon are now playing in the Confederations Cup in Russia, somehow wearing the tag of 'African champions'. Hugo Broos has got his side, technically limited and unimaginative, pulling in the right direction and winning simply by refusing to lose.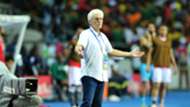 Gernot Rohr has also begun to see his authority undermined in certain quarters, most notably by the (infamous) NFF Technical Committee led by Barrister Chris Green (presumably without a white cat cradled in the crook of his arm); while the age-old chestnut of agents lobbying for the inclusion of their clients in the national team is smouldering once more in the fire.
More dangerously, and insidiously, hubris appears to have overtaken the man from the City of Squares who began so openly and humbly. His selection and decision-making for the loss to Bafana was troubling; throwing poor Chidozie Awaziem to the dogs is surely the sort of mistake that will not be repeated, but it betrays a deeper trend of increasing insularity.
However, the youngster performed in training, there can be no substitute for match experience, neither is there a means to recreate the pressure that comes with earning a first competitive cap for your country.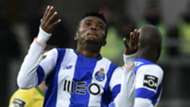 It also shows that man management may not be the strength we once imagined Rohr had.
His decisions to leave out Kenneth Omeruo, who surely would have been pumped to face Tokelo Rantie again; bypassing Ahmed Musa for the captaincy against Senegal; and leaving John Ogu out of the matchday squad completely, in spite of the fact he was the best passer available; these all speak volumes.
Then again, perhaps it is only natural that with familiarity comes knowledge. Whatever the case, the tide seems to have turned almost completely. Where once Nigerians were champing at the bit to face Cameroon, there is now hesitation.
The simple passing of time, fraying at the nerves and introducing randomness, has beaten history's finest armies. It may yet undo the Super Eagles.