The MLS Wrap: Sounders have championship look, MLS Best XI farce and more
When the 2017 MLS playoffs began, it felt like we were ready to see the inevitable coronation of Toronto FC as champion and the best team in Major League Soccer history. One month later, TFC is on the verge of realizing that dream, but standing in the way is a team that looks every bit like a side capable of wrecking the party.
The Seattle Sounders are hitting their stride at the perfect moment, and also getting healthy just in time to face a TFC side boasting a collection of talent like we have never before seen in MLS. Make no mistake, both teams are stronger than they were a year ago when the Sounders captured their first MLS Cup title, and we're shaping up to see a much more entertaining final this time around as a result.
The past week also brought us the announcement of the MLS Best XI, an announcement that rarely lacks controversy. This year was no different, with some very important positions completely ignored while a whopping four forwards were jammed into the team.
Watch MLS live and On-Demand with fuboTV (7-day free trial)
Last week also saw MLS teams make decisions on their rosters heading into the offseason. Some big names saw their contract options declined, setting up what should be an interesting winter on the player movement front.
Here is a look back at the past week's action, on and off the field, in MLS:
---
SOUNDERS ROLLING INTO FINAL
---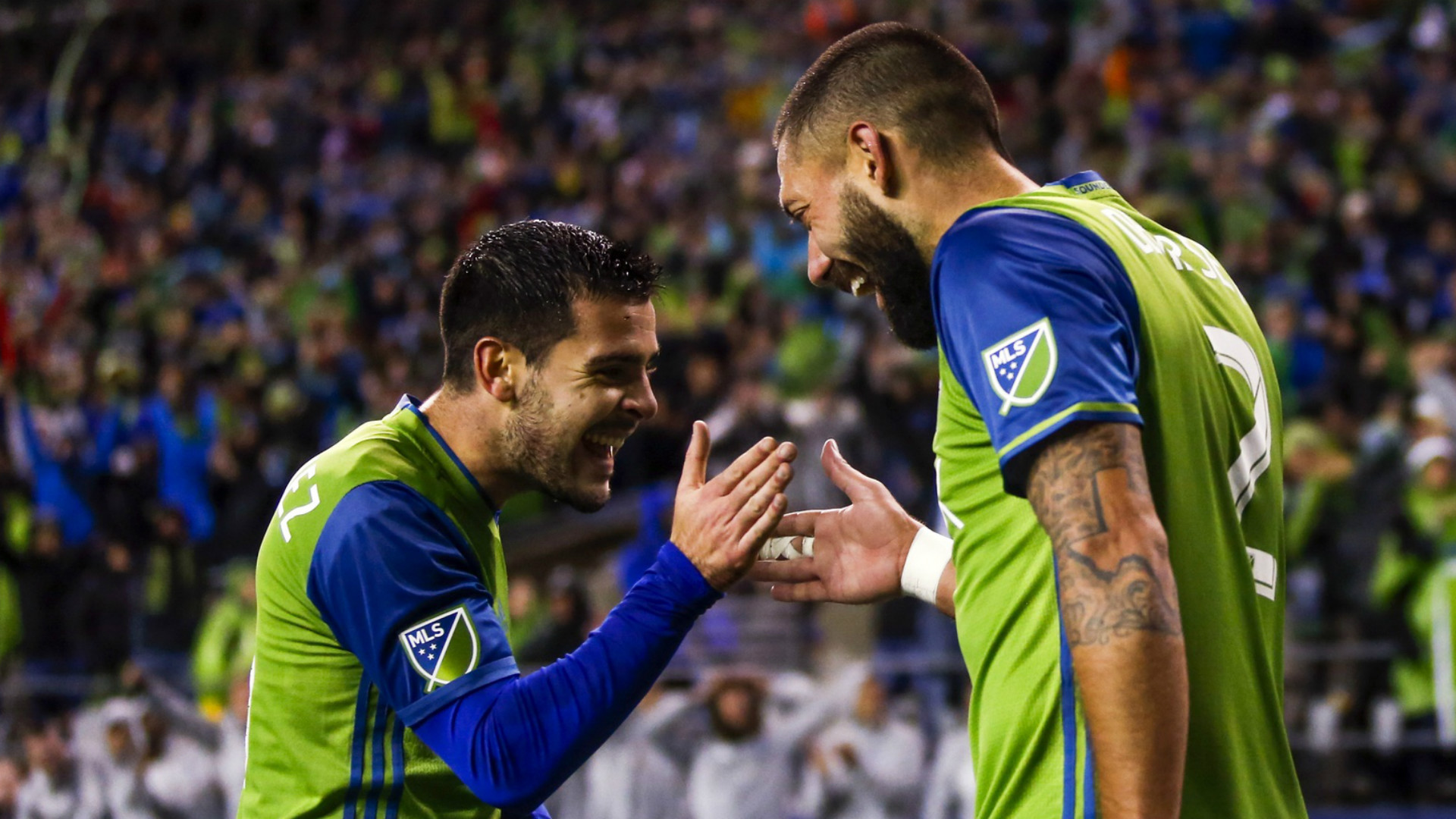 If you needed convincing that the MLS Cup rematch between Toronto FC and the Seattle Sounders will be more entertaining than last year's goal-less snoozer, consider Seattle's recent Western Conference finals thumping of the Houston Dynamo. Three of the attacking stars of that series for the Sounders either weren't on the team in 2016 or didn't play in last year's final. Clint Dempsey, Victor Rodriguez and Will Bruin weren't in uniform when the Sounders failed to record a shot before beating TFC in penalty kicks in the 2016 final.
It is those attacking reinforcements that should have people reconsidering the notion that TFC is a runaway favorite in Saturday's final. The Canadian club is definitely a powerhouse, and is a deserved favorite, but based on how both teams have looked in the playoffs, it's also easy to see the Sounders spoiling the party at BMO Field.
Rodriguez has been especially impressive working on the left flank, and has the attacking quality to provide some balance eto the midfield opposite Nicolas Lodeiro. His work in the second-leg rout of the Dynamo showed just how dangerous he can be, especially with TFC also having to focus on Dempsey and Lodeiro.
Bruin's demolition of his former team was easy to write off as a case of a player exacting some revenge, but it shouldn't take away from the fact that Bruin has found a very good comfort zone with the other attackers in Sounders arsenal, and gives the Sounders a unique target forward presence that they didn't have in last year's MLS Cup final.
Jordan Morris' return from injury also helps the Sounders' attacking options, though it remains to be seen whether the U.S. national team forward will be able to start in the final, or will be  used more as a super sub.
One big question mark remains for Seattle and that's Osvaldo Alonso, who has been sidelined by a quad injury. The Sounders have managed without him in the playoffs, but his return would offer a major boost in what promises to be an excellent midfield battle.
Overall, the Sounders head into Saturday's final with the building momentum gained from hitting their stride at just the right time, as well as with the confidence garnered from having won the title at BMO Field a year ago.
---
THOUGHTS ON THE CREW AND DYNAMO
---
The Columbus Crew and Houston Dynamo fell short in their quests to add to their respective MLS Cup collections, but both leave 2017 with plenty to feel good about heading toward 2018.
The Crew were strapped with the baggage of owner Anthony Precourt's plans to secure a new home for the team in Austin, Texas, but didn't that let that distract them from pushing TFC to the brink after an outstanding run over the past two months. The Crew are in position to bring back all their key pieces in 2018, with the signing of Federico Higuain to a new deal among the important moves made by the team, to make another run next season.
The 2017 season also saw Gregg Berhalter re-establish himself as one of the best coaches in MLS. You could make the argument he outcoached Tata Martino, Patrick Vieira and Greg Vanney in the MLS playoffs, with his tactical decisions helping the Crew push Vanney's TFC side to the brink. Berhalter will face a very different sort of challenge in 2018 though if Precourt winds up sealing a team move to Austin for 2019. The Crew have the talent to make another run at the MLS Cup, but you wonder how many Columbus fans will continue to show up if a move to Texas is finalized.
While the Crew were a team that was just two years removed from an MLS Cup appearance, the Dynamo were an even more impressive turnaround story because of the considerable overhaul they underwent last winter, with Wilmer Cabrera stepping in and reshaping the roster. The lopsided loss to the Sounders provided a sour ending to the season, but that shouldn't overshadow the progress the team made, and the success they enjoyed during a challenging year. 
The Dynamo's contract moves on their current roster have yet to be revealed, but Cabrera has already made it clear the team won't be splashing the cash this winter. The top priority for the Dynamo will be trying to secure Alberth Elis' return in 2018. The Honduran speedster is on loan from Mexican side Monterrey and was a true revelation for Houston, which will struggle to replace him if his loan isn't extended or a transfer secured.
Can the Dynamo become a serious MLS Cup contender without spending more this winter? Not likely, but Cabrera showed in his first year in charge that he can make the Dynamo a serious contender in the West, and another year to shape the team to his liking should help keep the Dynamo in the conversation among top West teams.
---
MLS BEST XI MISSING KEY POSITIONS
---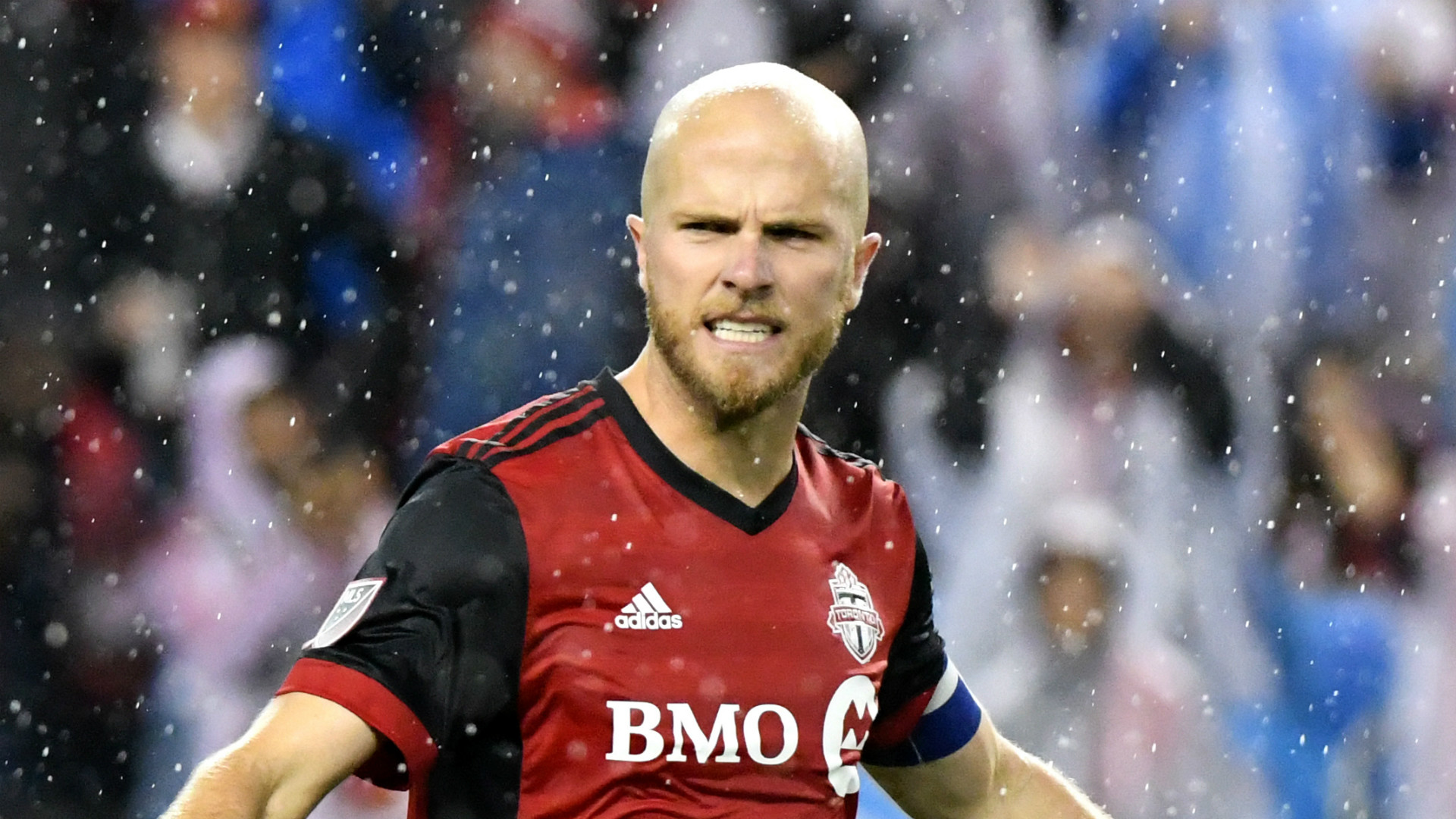 When the MLS Best XI was announced last week, it offered up an impressive collection's of the league's top talent, but that didn't keep the selections from looking a bit farcical. The Best XI featured no right backs, no defensive midfielders and no wide midfielders. Instead, the league managed to shoe-horn four forwards and three attacking midfielders into a squad that bore no resemblance to any team in MLS (or any other league or that matter).
MLS has played fast and loose with the makeup of the Best XI for years, with three defenders and three forwards often being chosen, but this year's choices were disappointing not because the individual players weren't worth, but rather because so many vital positions were ignored. Michael Bradley finished sixth in MLS MVP voting but failed to make the squad, while Cristian Roldan also fell short despite a dominant breakout season. Either of them would have helped fill the glaring lack of a defensive midfielder or even box-to-box midfielder.
The absence of wingers was also problematic given the fact most teams regularly deploy them. Montreal's Ignacio Piatti, Seattle's Nicolas Lodeiro and Columbus Crew midfielder Justin Meram are just some of the impressive wide players who could have merited a place on the Best XI, but none were chosen. You can try and argue that Miguel Almiron spent some time as a winger in 2017, but it's still a stretch to call him anything close to a winger for Atlanta United.
Who should have been left off the Best XI? Josef Martinez had an outstanding season for Atlanta United, and his goals per game rate was the best in the league, but he was the fourth-best forward, which wouldn't be good enough to make a reasonable Best XI. If you want to vote Martinez in ahead of Sebastian Giovinco, then go ahead, but having them both join worthy selections David Villa and Nemanja Nikolic was overkill.
Want to make the argument that Giovinco is as much a playmaker as forward? Aside from that not being a realistic description of Giovinco's role in the TFC attack, that would then overload an already flooded list of playmakers including newly-minted MLS MVP Diego Valeri, Almiron and Victor Vazquez. If there was a surprising Best XI selection, it was Vazquez. Not because he wasn't outstanding this season, but because Valeri and Almiron were runaway choices in the playmaker role. Little did we know the league would include three playmakers, thus ignoring wingers, defensive midfielders and box-to-box midfielders.
The Best XI should try to resemble a team, and while you can certainly make the argument now more than ever that the league features a variety of tactical systems and positions — be it the New York Red Bulls 5-4-1 or TFC's 3-5-2 — that tactical diversity isn't an excuse for mashing together a collection of players in Best XI that wouldn't resemble a workable lineup in any system currently run in the league.
---
INTERESTING NAMES HIT THE MARKET
---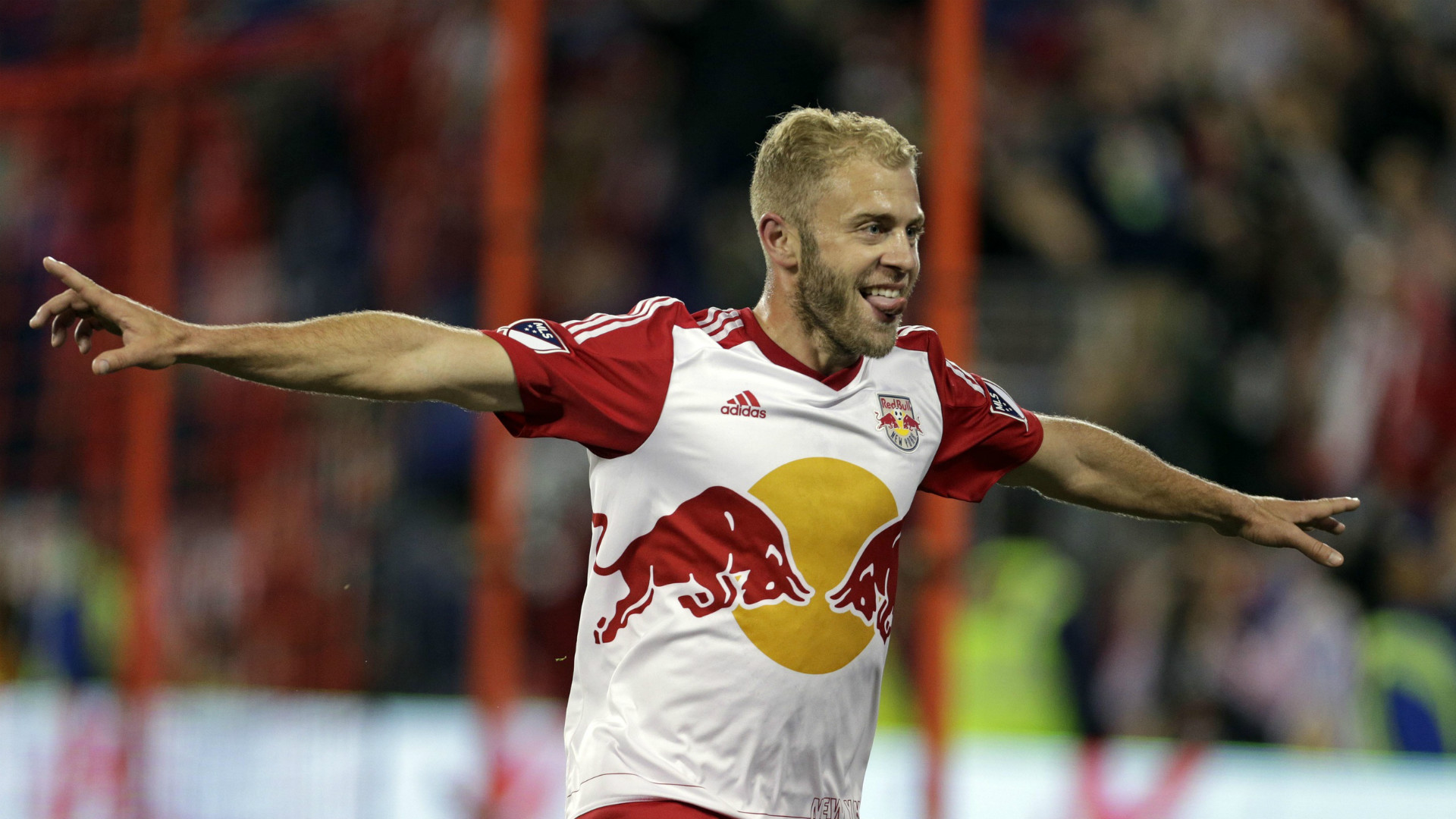 Some tough decisions were made last week as MLS teams had choose which players would have their contract options picked up, and which players would be let go. As a result, some players were let go who should draw plenty of interest on the MLS market this winter.
Here is a look at some of the top players who had their contract options declined:
Mike Grella. The New York Red Bulls midfielder was a breakout star in 2016, but he was limited to just three appearances after a major knee injury sidelined him back in June. The 30-year-old showed enough in 2016 to merit consideration on the market, but the level of interest will come down to how convinced teams are he will fully recover from knee surgery.
Darren Mattocks. One of the more surprising declined options belonged to Mattocks, who became a victim of having a large option year in 2018, one which the Portland Timbers determined was too pricey. Mattocks showed well playing in place of the injured Fanendo Adi in 2017, and also impressed at last summer's Gold Cup for Jamaica. The 27-year-old could very well choose to leave MLS behind and try his luck overseas, though a move to another MLS team on a new contract is certainly possible.
David Ousted. The 2015 MLS goalkeeper of the year lost his job to New Zealand international Stefan Marinovic late in the season, which was down to the Vancouver Whitecaps deciding midway through the season that they wouldn't be bringing him back in 2018. Ousted won't lack for options if he chooses to stay in MLS, with several clubs interested in signing him.
Deshorn Brown. The Jamaican striker and former MLS rookie of the year endured a largely disappointing season with D.C. United in 2017, but he'll turn 27 later this month and still has the speed to be an enticing option in the MLS market.
Jermaine Jones. The outspoken former U.S. national team midfielder wasn't able to turn his long-sought-after move to Los Angeles into a dream situation, instead he endured a nightmare 2017 along with the Galaxy. He and his family are settled into Los Angeles, leaving us to wonder if he might consider retirement. He recently announced plans for a radio show, and at the age of 36 and having endured his share of injuries, Jones could be ready to call it a career.