The MLS Wrap: Red Bulls reaping rewards of academy, Ramirez removing doubts and more

Ives Galarcep
Apr 17, 2017 14:51 UTC +00:00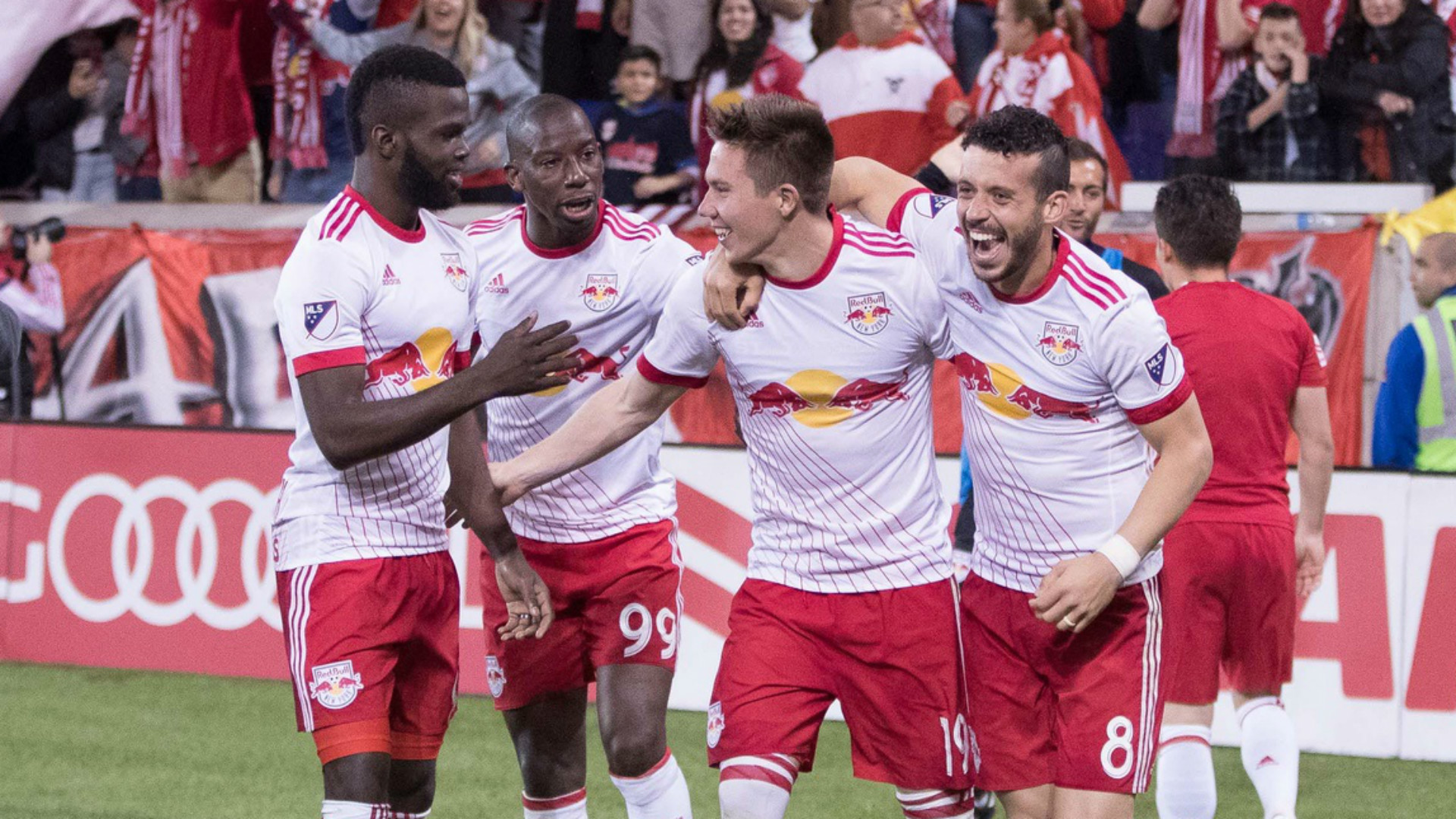 It was a good weekend for Major League Soccer's player development system.
We saw several homegrown players shine over the weekend, helping teams from the New York Red Bulls to Real Salt Lake earn victories, while multiple MLS academy teams won prestigious youth tournaments to signal the continued growth of the league's academy system.
Schweini loving life in MLS, says brother
Orlando City continued its impressive form at its new stadium, improving to 4-0-0 at home with Saturday's stoppage-time victory against the LA Galaxy. Cyle Larin's late winner helped make the Lions the first MLS team to win four straight to open a new stadium.
If there was a signature victory though, it was delivered by Sporting Kansas City, with an impressive 1-0 victory against the Portland Timbers at Providence Park. Goalkeeper Tim Melia and Sporting KC's stingy defense neutralized Diego Valeri and Fanendo Adi on a night when Dom Dwyer's winner was enough to keep Peter Vermes' side among the shrinking list of unbeaten teams.
The list of winless teams is down to one, with the Philadelphia Union the only club in MLS that has yet to taste victory. Jim Curtin's side showed some fight in the first half of Friday's 2-0 loss to New York City FC, but Patrick Vieira's squad showed its quality in the second half, with David Villa's jaw-dropping goal from 50 yards away sealing the Union's fate.
Speaking of fate, it had to feel a bit like fate that Fredy Montero would score against his former team, the Seattle Sounders, but his two-goal effort in leading the Vancouver Whitecaps to a 2-1 victory surely had to sting Sounders fans who had a tough enough time seeing him in a Whitecaps uniform, let along score against their team.
Here is a look back at the top storylines from MLS Week 7:
---
HOMEGROWN PLAYERS HELP RED BULLS SNAP SLIDE
---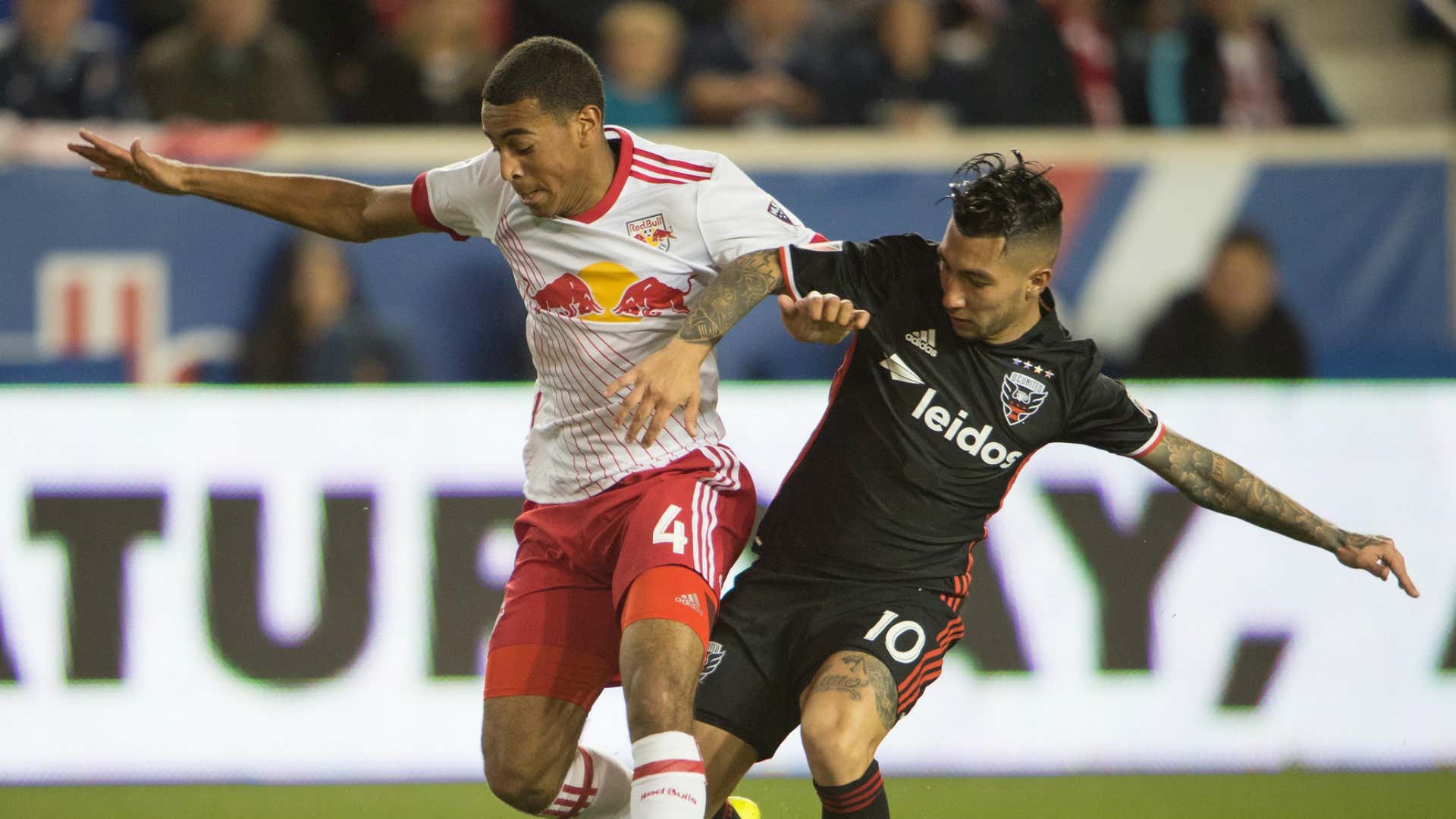 The New York Red Bulls halted a four-match winless slide Saturday, and a big key to their 2-0 victory against D.C. United was the play of homegrown players Alex Muyl and Tyler Adams.
Muyl, 21, scored a goal and turned in an outstanding effort working the right wing, winning 12 duels on the night — the most of any player in MLS in Week 7 — and helping the Red Bulls control the rivalry game. The second-year pro started 18 matches as a rookie in 2016, but he showed on Saturday how much he has grown as a player in the past year.
"I thought that Sacha (Kljestan) did a great job on that tonight, and the other guy who put such a great performance in tonight was Alex Muyl," Red Bulls coach Jesse Marsch said. "He won like every duel, every aerial ball, every footrace, every tackle, and it set the tone for the whole team."
Regarded as more of a hustle player as a freshman at Georgetown, Muyl has shown a developing attacking side to his game, which should help keep him in the Red Bulls lineup as they cope with the latest injury woes for Gonzalo Veron.
Union questions Howard suspension
"Alex, he knows that his next step is more quality, more goals, more assists, more chances, and I know he has it in him because I watched him in college, and he was a goal-scorer and he was a final-play guy," Marsch said. "I'll be honest, I underestimated the ability he has to run and compete and push on that end.

"I know it's only a matter of time, and sometimes with young attacking players they just need to get more into a comfort zone and more confident and then the final plays will start to come, and Alex I'd definitely put in that category, so I expect him to be much more productive from a goal-scoring and assist perspective this year."
Meanwhile, Adams turned in arguably his best start to date Saturday, helping shut down D.C. United playmaker Luciano Acosta. The 18-year-old midfielder was coming off a less-than-stellar showing against Orlando City, but he showed the qualities that have made him one of the most promising players on the U.S. Under-20 national team despite being one of the youngest.
"Tyler is showing some maturity and progress, which is really great to see," Marsch said. "And now the other challenge is also now finding ways to give Sean Davis opportunities because we still believe so deeply in Sean. You know, it's a balancing act that I've got to figure out how to deal with, but I think that both those guys are really going to continue to grow this year."
"It's a testament to the coaching staff at our club," Red Bulls forward Bradley Wright-Phillips told Goal of the success of Muyl and Adams. "If you're young here, you're very lucky. I've been young at places and it's tough to come in. You're nervous about proving yourself. Are you good enough?

"Here, these guys know when they get a chance the coaching staff believes in them," Wright-Phillips added. "So when they play in games like this it's almost easy for them."
The Red Bulls are far from alone in giving homegrown players opportunities.
D.C. United on Saturday featured rookie homegrown player Ian Harkes in the starting lineup, as well as veteran goalkeeper and homegrown product Bill Hamid. This weekend saw several teams benefit from outstanding performances from homegrown players. Columbus Crew defender Alex Crognale, San Jose fullback Nick Lima, Colorado defender Kortne Ford and Real Salt Lake winger Brooks Lennon were just some of the homegrown players to play important roles for their teams this past weekend.
"You're starting to see in more franchises throughout Major League Soccer lean on young players," Red Bulls goalkeeper Luis Robles told Goal. "It's not only important from the club, it makes fiscal sense, but also for U.S. Soccer you want to see these young guys play in big games and big situations so that you get to test your mettle.

"When you see the opportunities these guys get, it's not necessarily some cute thing where we're just mixing young guys with experienced guys," Robles added. "Young guys need to come in and make an impact. They know what's expected of them, but they also know we have the utmost confidence in them."
Marsch took the opportunity after Saturday's win to express some pride in the Red Bulls player development setup, which includes one of the most highly regarded youth academies in the nation, and a USL affiliate coming off a championship season that has also helped produce a pair of starters for the MLS first team in Adams and Aaron Long. The club's U-16 team finished in third place in the champions group at the recent Generation Adidas Cup, as the only MLS team to reach the knockout round.
"Right now our homegrowns aren't just guys that we have on the roster because they're homegrowns," Marsch said. "They're guys that we think have big futures at this club and potentially, who knows, beyond.
"A lot of things get talked about, a lot of different clubs, and I'm not going to talk about anywhere else, but I think right now we are at the forefront of youth development," Marsch added. "I don't think that anybody is building, continuing to build an academy the way that we are and continuing to invest. I think that our USL team is a clear conduit between the academy and our first team. And our USL team and our first team and our academy, we all play similar. There's a similar style, and I think that we're showing as a first team that we invested in homegrown players, we invest in young players, and we invest in youth development.

"So I think that now when people start to talk about all the different clubs, I can't believe that Red Bulls are not considered one of the top, if not the top, because just by pure numbers and performance and Matt Miazga going to Chelsea and everything else, people need to start to pay attention that there's a real effort here to try to invest in young talent, and that it's going to continue to pay dividends for us down the road."
---
RAMIREZ SHOWING HE CAN DELIVER GOALS IN MLS
---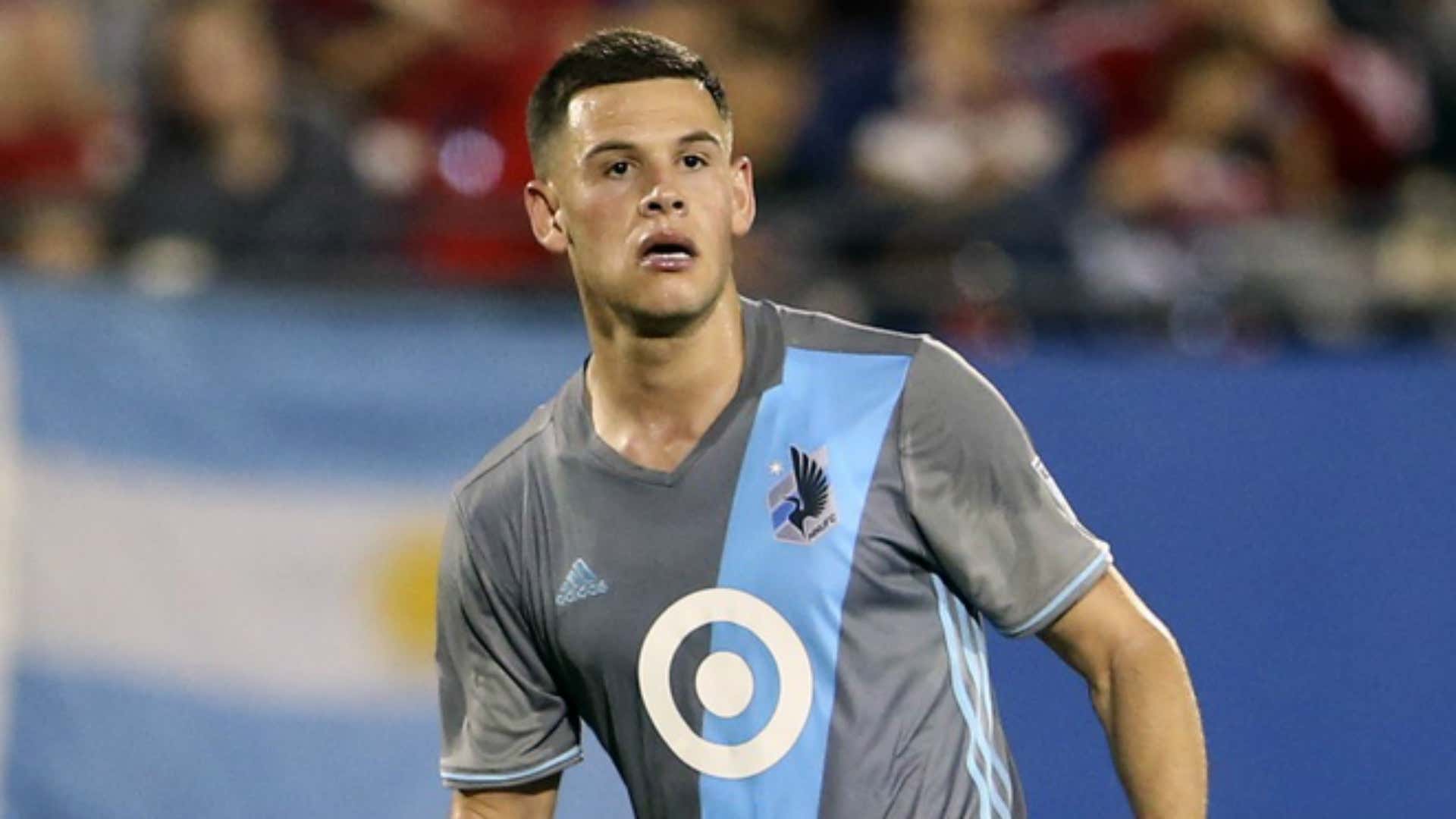 Of the top 12 leading scorers in MLS through seven weeks, 11 of them were either born in another country or represent a national team other than the United States. The lone American and U.S. eligible player among that top 12? Try Christian Ramirez, the former NASL standout who has put to rest any questions about whether his considerable second-tier success could translate to MLS.
Ramirez's headed goal in Minnesota United's comeback 2-2 draw against Houston pushed his total to five, tied for second most in MLS. He has more goals than fellow Americans Jozy Altidore, Clint Dempsey, Jordan Morris and Chris Wondolowski, and his early success with the Loons should lead to questions about a potential look from the U.S. national team this summer.
Ramirez scored 51 goals over the course of three seasons with the NASL version of Minnesota United, winning the league's Golden Ball award in 2014 and 2016. His speed, well-timed runs and nose for goal have translated well in MLS.
Whether that translates into a look from U.S. coach Bruce Arena remains to be seen, but for now Ramirez is looking like a player who is having very little trouble with the jump from the NASL to MLS.
---
SECOND-HALF WOES PLAGUE DYNAMO AGAIN
---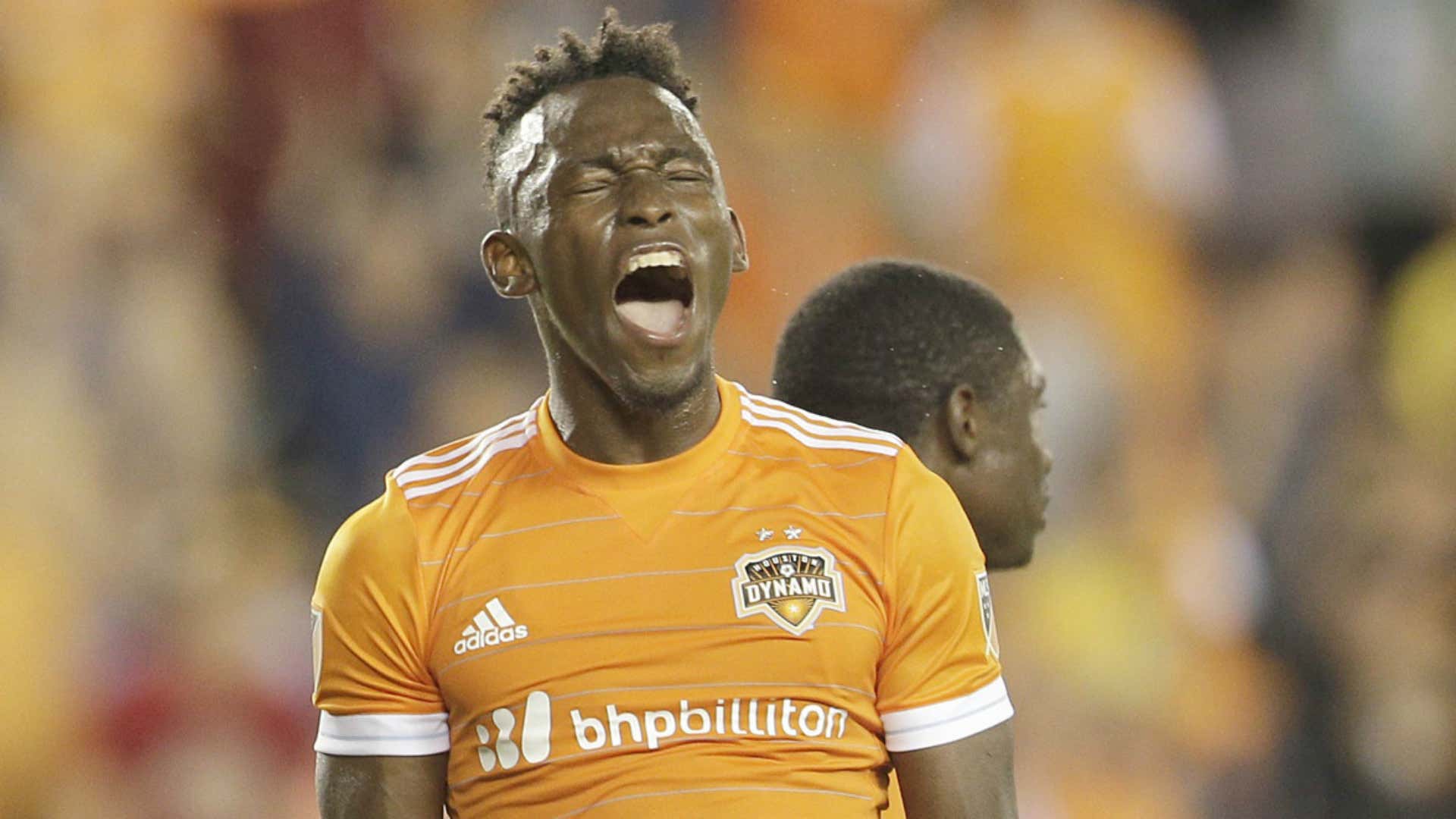 The Houston Dynamo have been one of the most entertaining and exciting teams in the early part of the current MLS season, but their 2-2 draw against Minnesota United revealed a growing problem — an inability to duplicate their first-half success in the second half of matches.
The Dynamo have outscored opponents 10-2 in the first half this season, but have been outscored 9-3 in the second half of matches, a Jekyll and Hyde-type split that has coach Wilmer Cabrera frustrated, especially after their most recent dropped points against Minnesota after leading 2-0 at halftime.
"We aren't going to tell lies. Defensively, we're giving away too many goals," Cabrera said. "Way too many. We're one of the teams giving up the most goals in the league. We have to keep working, the defense has to be more solid, and we have to improve individually and collectively.
"When one is a defender, the first thing they have to do is win their duels, win their 1-on-1s. We have to improve in the duels, and the 1-on-1s, and our movement as a more solid defense."
The Dynamo's inability to play with a lead has left them extremely vulnerable on the defensive end, and it's clear that part of the problem is a lack of defensive intensity when holding leads. You can often find Dynamo attackers buzzing around and applying defensive pressure in the first half of matches, but that same intensity isn't found nearly as often in the second half of games. That leads to turnovers and lackadaisical defending, like we saw against Minnesota United.
"Above all, we gave up the ball too easily, and we let them find the goal too easily," Cabrera said. "If that happens, it's because we didn't have control of the ball and we weren't in good shape. So, that's on me. I need to work better and I need to send a better message to the players. I need to make them believe a little bit more in themselves. So, I'm going to blame myself for those 10, 15 minutes. I take full responsibility for that, and I'm going to continue looking and finding solutions for that situation."
---
BANNER WEEKEND FOR MLS ACADEMIES
---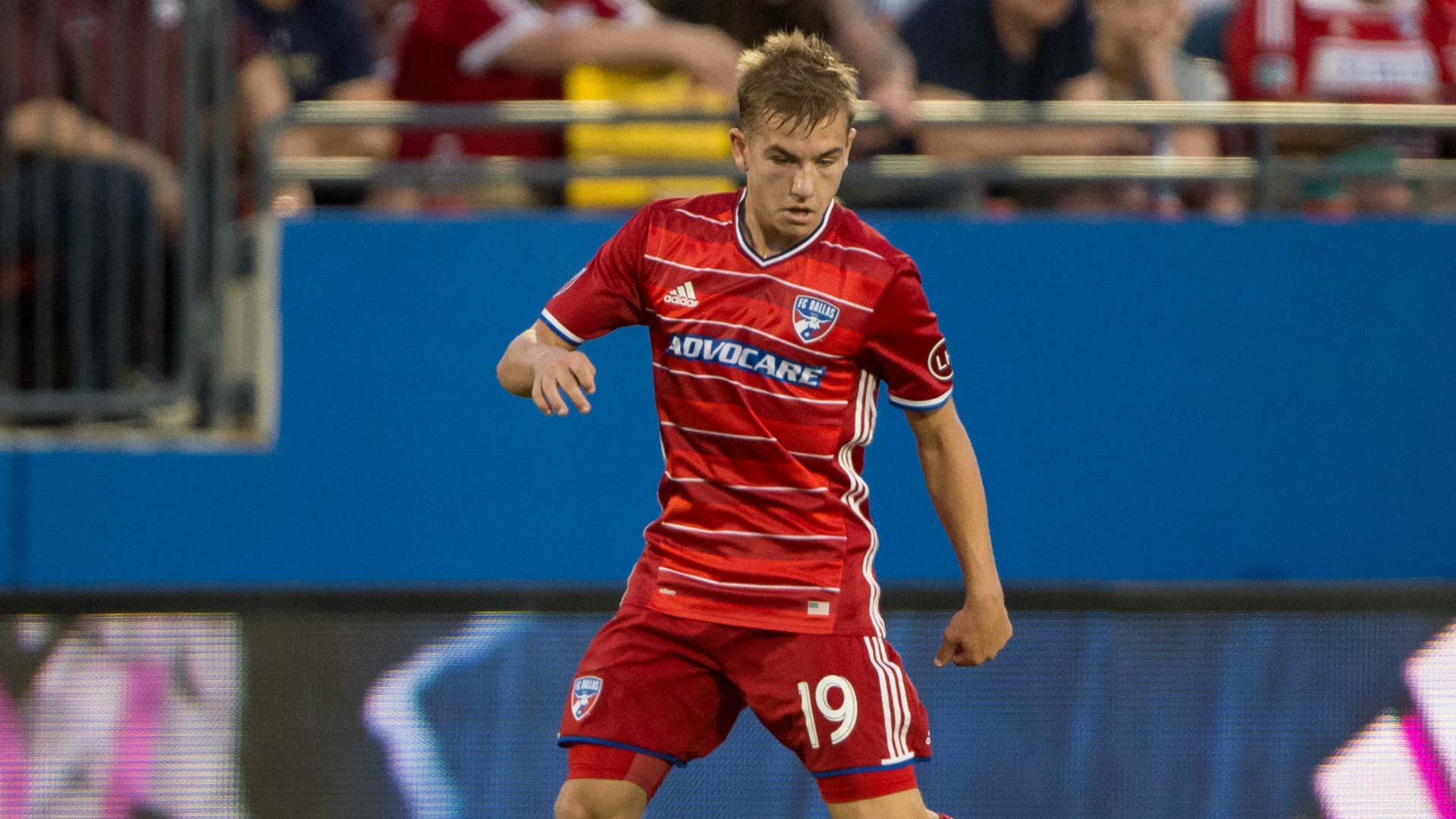 It was a banner weekend for MLS youth academies, with several impressive finishes, and a pair of trophies collected along the way.
FC Dallas won the U-19 "Super Group" at the Dallas Cup, beating Tigres to become the first MLS academy team to win the prestigious Super Group title. Loaded with a trio of recent first-team signings in Paxton Pomykal, Jesus Ferreira and Reggie Cannon, Dallas won a group featuring teams from England, Brazil and Mexico, beating Monterrey 2-1 in the final.
The Generation Adidas Cup also took place this past weekend, and the New York Red Bulls posted the best finish among American teams, taking third place in the stacked Champions Group, which featured teams from Spain, Brazil and Argentina. The Red Bulls were the only MLS team to finish in the top six — with eight MLS teams in the field of 16.
The New York City FC academy team took home a trophy, winning the Premier Division title, beating Mexican side Tigres, 1-0, in extra time in the final. Essentially the Europa League to the Champions Group's Champions League, the Premier Division featured teams from MLS, Mexico and Costa Rica.
---
QUICK KICKS
---
The ghost of Chivas USA lives on in MLS. Consider that the current MLS goal-scoring leader (Erick Torres) and top goalkeeper (Tim Melia) both spent multiple seasons as teammates on the now-defunct Goats. They aren't the only members of Chivas USA's final season (2014) enjoying success in MLS. Donny Toia is thriving at left back for Orlando City, Thomas McNamara has become a fan favorite for New York City FC and Eriq Zavaleta has become a regular starter for Toronto FC. That Chivas USA team's head coach, Wilmer Cabrera, is enjoying success with the Houston Dynamo while the team's president in 2014, Nelson Rodriguez, is doing well as general manager of the Chicago Fire.
—
Sporting Kansas City successfully contained the Portland Timbers attack in Saturday's 1-0 win, though it took some outstanding saves, at least one goal-line clearance and a little bit of luck. Timbers coach Caleb Porter also thinks referee Drew Fischer played his part in Sporting KC's success.
"What I will say though was it was the perfect ref for how they played today, the perfect ref," Porter said after Saturday's loss. "With a different day with a different ref, it's a lot different game with the fouls that are called and all that. But that's a part of every game as well. The officials. The conditions."
As much as those comments could be construed as whining on Porter's part, he did give Sporting KC credit for playing well on the night, and put the loss on his own team's inability to deal with adversity, something he's hoping his team can improve upon.
"We've got to find ways to wins games when things aren't going our way," Porter said. "Part of that is putting the game on our terms. Part of that is finding a way to win, no matter what. Part of that is managing the emotions of what's happening in the game and keeping your composure."
It is clear most opponents will look to get physical with the Timbers and try their best to keep them from finding an attacking rhythm. Portland can expect more of that when the Vancouver Whitecaps visit Providence Park next week.
—
Bastian Schweinsteiger continues to play well for the Chicago Fire, leading the way in Saturday's 3-0 win against 10-man New England. His 83 completed passes (out of 95) were the most in MLS in Week 7, and he once again led the league in total touches, as he did in his MLS debut. He has been one of the league's best players since arriving, but at a certain point Veljko Paunovic will want to think about managing his minutes as the Fire prepare for a daunting road trip.
—
Gregg Berhalter could have a tough decision to make soon in central defense, where the Columbus Crew have received some outstanding contributions from early MLS Rookie of the Year contender Alex Crognale. The Crew signed Ghanaian World Cup veteran Jonathan Mensah to be the team's high-profile defensive leader, but Crognale has flourished starting in Mensah's place since the veteran went down with a hamstring injury. It's a safe bet Mensah will regain his starting spot when he returns, but Crognale has already shown he is more than capable of starting when needed.
—
The pressure is mounting on the Philadelphia Union as they are the last team in MLS without a win in 2017. They showed some good things in the first half against NYCFC, but failed to break through and find the opening goal that could have set the tone for a much-needed victory. Roland Alberg had a lackluster performance in the playmaker role, leaving that position as a key problem area for a team struggling to produce goals.
—
Boniek Garcia played his second straight match at right back in place of injured starter A.J. DeLaGarza and the second time went better than the first, as evidenced by the assist he delivered and his overall defensive work. Apparently Graham Zusi isn't the only winger seeing a potential new career path at fullback.
—
The news of Drew Moor being sidelined with an irregular heartbeat had to rattle Toronto FC a little bit heading into an eventual 2-1 loss to the Columbus Crew. TFC will certainly miss Moor's leadership if he's forced to miss extended playing time. Nick Hagglund stepped into the central role in TFC's three-man defense, and played decently, though he looks more effective playing on the left side of the unit.
---
BEST OF MLS WEEK 7
---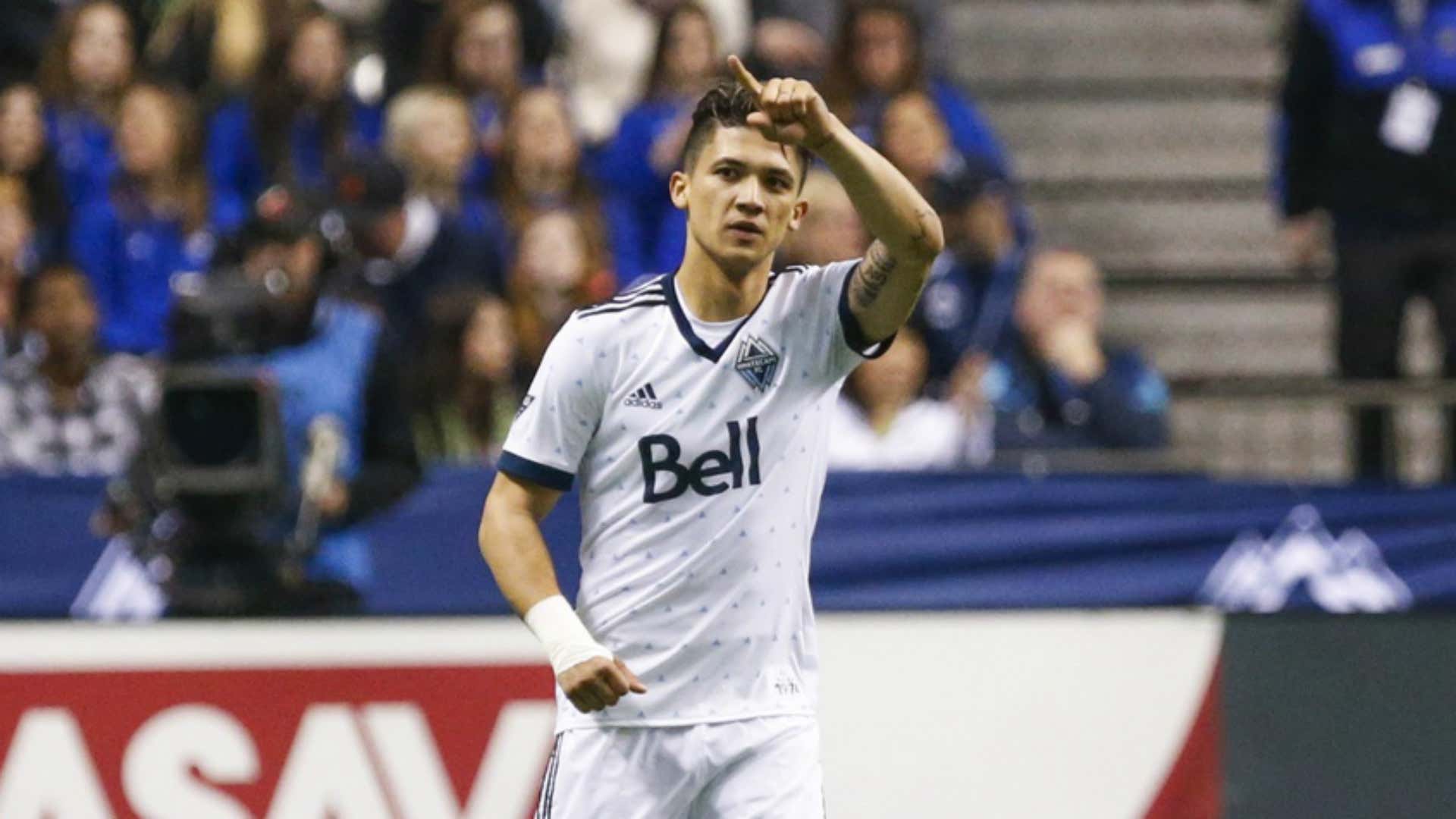 Player of the Week: Fredy Montero. The Vancouver Whitecaps striker punished his former team, the Seattle Sounders, with a pair of goals in a big Cascadia Cup victory.
Team of the Week: Sporting Kansas City. Going on the road to Portland and posting a shutout victory against the most dangerous attack in the league gives Sporting KC the nod this week.
Rookie of the Week: Alex Crognale. The Columbus Crew defender edged out San Jose's Nick Lima with another strong defensive showing, as well as the game-winning assist in the Crew's win over Toronto FC.
Coach of the Week: Adrian Heath. After a lackluster first half, Minnesota United responded to Heath's halftime instructions with a two-goal rally for an impressive road draw against Houston.
Goal of the Week: Cyle Larin's stoppage-time game-winner would normally be a shoe-in, but David Villa's 50-yard beauty just might wind up settling MLS Goal of the Year early.
And of course, so happy for the goal... pic.twitter.com/gPqTD5WLlP

— David Villa (@Guaje7Villa) April 15, 2017