The MLS Wrap: Orlando City already under pressure, the CCL hangover and more

Ives Galarcep
Mar 19, 2018 22:30 UTC +00:00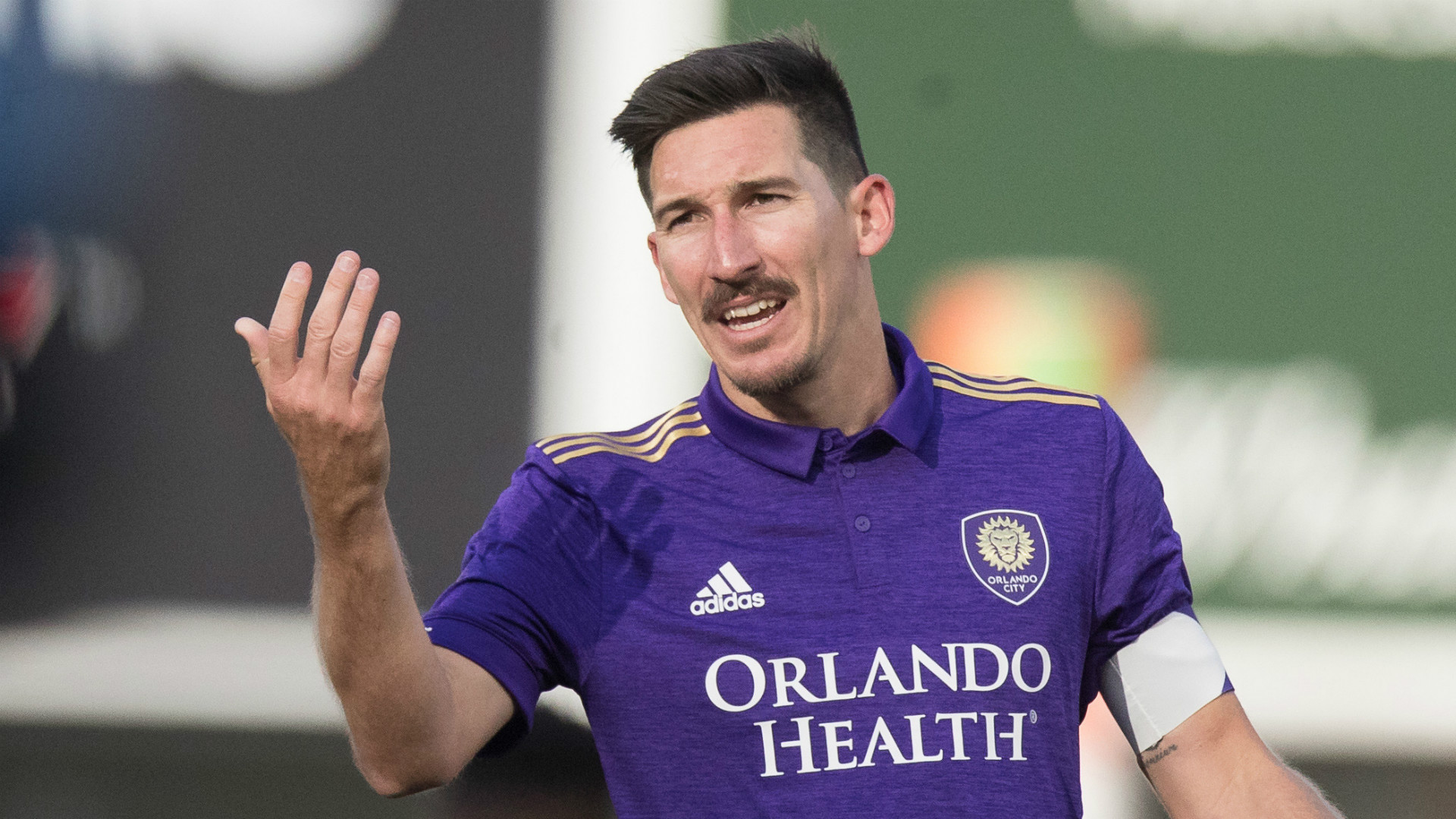 Vincent Carchietta
The unprecedented success enjoyed in the recent CONCACAF Champions League quarterfinals led to plenty of celebrations in Major League Soccer circles, but the hangover was clear to see as CCL semifinalists Toronto FC and the New York Red Bulls dropped results this past weekend.
TFC turned in a flat showing in Saturday's 1-0 loss to the Montreal Impact, while the Red Bulls fell to Real Salt Lake by the same scoreline just four days after thrashing Club Tijuana. Jesse Marsch rested some starters, and you can argue that the Red Bulls could have still won that match, but it was clear there was some residual hangover from the midweek CCL triumph.
TFC went with an almost full-strength squad against Montreal, in part because of a looming bye week, and the result was a disappointing showing in Montreal. It can certainly be argued that Toronto didn't play terribly, but it was clear Greg Vanney's men were dragging a bit after the roller-coaster ride of a series win against Liga MX champion Tigres.
The Red Bulls trotted out a mixed lineup featuring mostly reserves, and actually didn't play that badly in Saturday's 1-0 loss. Marsch chose to give some starters a rest, in part because the Red Bulls do have a league match next weekend. While they came away with zero points from their trip to Utah, Marsch should still be feeling good about how his bench is shaping up.
The Seattle Sounders' 3-0 loss to FC Dallas was less about a CCL hangover and more about a combination of key injuries to top players coupled with Clint Dempsey's red card, which we will discuss in more detail below.
The third week of the MLS season saw New York City FC continue to impress, even without David Villa, while Orlando City's early-season slump continued. Jason Kreis' latest return to Yankee Stadium was a forgettable one, but he'll be hoping the Lions' upcoming bye week gives his team a chance to regroup and get healthy enough for Orlando to finally field the team we were expecting to see after a busy offseason.
We also saw Minnesota United put together another impressive performance, knocking off the Chicago Fire to take a step closer to earning some respect in year two. With signing Colombian speedster Darwin Quintero a very real possibility, the Loons could be poised to be one of the year's surprises, even after the loss of Kevin Molino to a torn ACL.
Here is a closer look at MLS Week 3:
---
ORLANDO'S SLUMP A CAUSE FOR CONCERN
---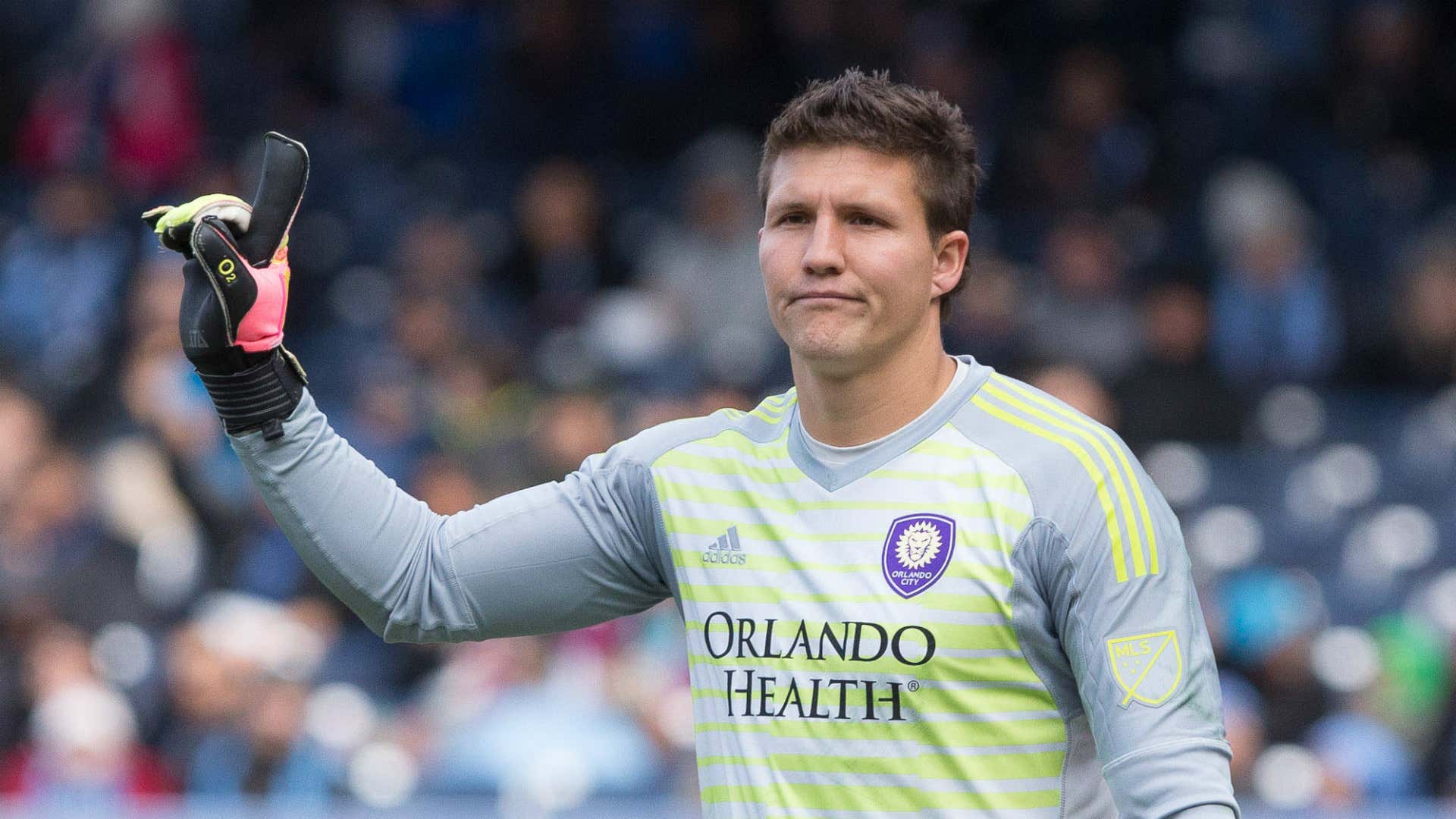 We may only be three weeks into the Major League Soccer season, but perhaps no team is feeling more pressure in the early going than Orlando City.
An offseason filled with high-profile acquisitions, including MLS standouts Sacha Kljestan and Justin Meram, established the Lions as a team expected to show considerable improvement in 2018. The fourth-year team has yet to reach the MLS playoffs, but this is supposed to be the year that changes.
Saturday's 2-0 loss to a David Villa-less New York City FC leaves the Lions with just one point from three matches, and the way Orlando lost Saturday — by virtue of some brutally bad mistakes — added to a disappointing stretch of a results for Jason Kreis' side.
"Unfortunately, for me I think that's three matches where I just feel like we're giving things away," Kreis said. "The first match we give away a goal defending a throw-in in our own end, and then we end up with an ejection that was a poor decision. In the second game, it was the same thing with giving away a cheap goal, and then this game we smashed the ball at our goalkeeper to gave away the first goal. If we correct those small errors, I think we will be OK."
"In this league you can't beat yourself, especially on the road," Orlando midfielder Will Johnson added. "It's difficult. We had a good, solid game plan. We had opportunities, we got in good spots going forward the other way and weren't able to create or take a goal. Then to give away the two goals in the manner that we did is frustrating."
Orlando fans might be getting nervous, but Kreis is buoyed by the knowledge he has yet to field a full-strength team. Kljestan and Josue Colman made their Lions debuts in Saturday's loss after missing the first two matches of the season, while star striker Dom Dwyer and defensive midfield ace Oriol Rosell have yet to make their debuts. Kreis is hopeful that he will have all four available for Orlando's next game March 31 against the Red Bulls.
"What gives me comfort is that I still see a lot of positive things and I still believe that we will be a good team when we put it all together," Kreis said. "We are still missing two very important players, but it doesn't change the fact that I think that the players that were out there, and have been out there in the last three games, could have and should have gotten more points."
1️⃣2️⃣3️⃣ #ForTheCity pic.twitter.com/2nPgDLBE4I

— New York City FC (@NYCFC) March 18, 2018
It might sound a bit premature to be talking about pressure after three weeks, but Kreis has to know Orlando's ownership isn't known as a group that's long on patience. If the slump continues after the international break, Kreis could be among the first coaches in MLS to feel the hot seat warm up.
The good news for the Lions is that a pair of home games await after the upcoming bye week, but the bad news is those matches are against the Red Bulls and Portland Timbers. It will be up to Kreis to integrate Dwyer, Rosell and Colman into his squad, knowing that any more dropped points at home could see a slow start snowball into a nightmare run of results.
"We've now got an international break to digest these first three games and go for it, but the pressure is on," he said. "Every game's important now. We've spotted the rest of the conference eight points, so there's no more margin for error until we start to get some wins on the board.
"We've dug ourselves a nice hole to start the season."
---
QUICK KICKS
---
Was Clint Dempsey's red card against FC Dallas legitimate? Replays seemed to suggest he struck Dallas midfielder Jacori Hayes with an elbow, which is what referee Allen Chapman determined he saw after using video review to send off the U.S. national team legend.
After Video Review, a red card is issued to Clint Dempsey for violent conduct. #DALvSEA https://t.co/NhoV5LhGw5

— Major League Soccer (@MLS) March 18, 2018
A closer inspection of Dempsey's actions actually show him slapping away Hayes' hands as Hayes put them on Dempsey's body. Hayes reacted by collapsing to the ground as if he had been struck, earning Dempsey marching orders in a match played just a few hours from his hometown of Nacogdoches, Texas.
—
Another U.S. national team legend grabbed headlines following his team's match this weekend. Houston Dynamo defender DaMarcus Beasley took to Twitter to complain about the substandard conditions at the Maryland SoccerPlex, where the Dynamo played D.C. United to a 2-2 tie on Saturday.
The conditions Beasley complained about took place at a facility United was forced to turn to after MLS reportedly rejected the club's request to schedule all 17 of its regular season home games after the July opening of its new stadium, Audi Field. Saturday's match at the Maryland SoccerPlex is the only regular season match D.C. has to play at the facility. (The club has played U.S. Open Cup matches there in the past.)
As a veteran of the game, and MLS, Beasley is within his right to voice unhappiness. But it still came off as a bit whiny, particularly coming shortly after his team squandered a two-goal lead and surrendered a last-second equalizer. Ultimately, the substandard conditions at the Maryland SoccerPlex were an unfortunate blight both teams had to deal with, much like the atrocious field conditions teams had to endure at the Dynamo's BBVA Compass Stadium during last year's playoffs.
—
Of the four rookies who started matches this weekend, only one was a player selected at the 2018 MLS draft in Philadelphia. Chris Mueller, the sixth overall pick, started for Orlando City. The other two draft picks to earn starts, Chicago's Elliot Collier and Montreal's Ken Krolicki, were selected in the third round, which was held by conference call the week after the first two rounds were held in the league's official draft ceremony. The other MLS rookie to start this past weekend was Seattle Sounders homegrown player Handwalla Bwana.
—
Philadelphia's defensive youth movement yielded a shutout in Saturday's 0-0 draw with the Columbus Crew, as the center back tandem of Auston Trusty and Jack Elliott kept Crew forward Gyasi Zardes under wraps, limiting the Crew to three shots on goal. The Union emphasized their desire to give Trusty and Elliot the keys to the defense this year despite their inexperience, and it has led to a pair of shutouts in two matches.
---
BEST OF MLS WEEK 3
---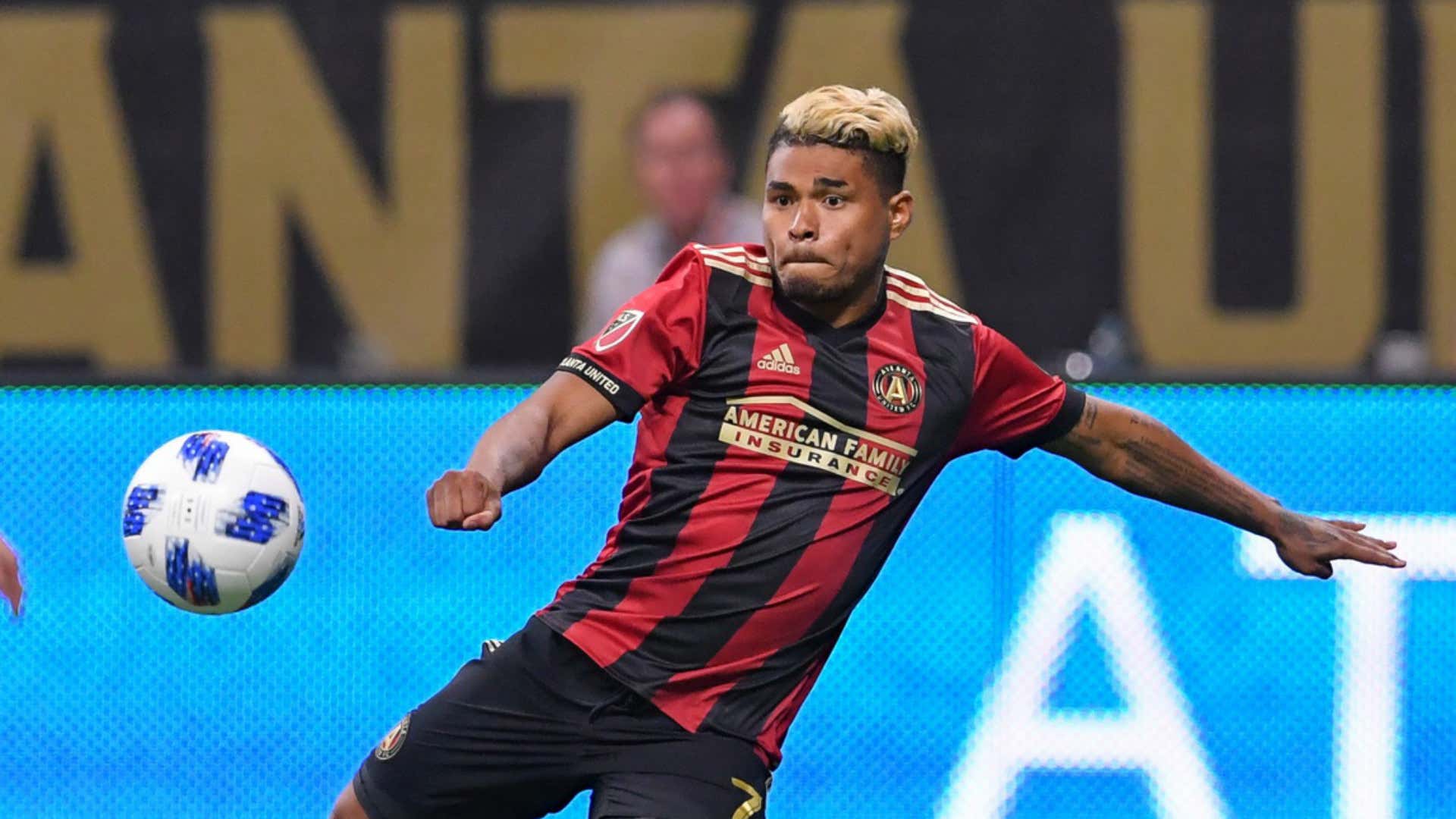 PLAYER OF THE WEEK: Josef Martinez. The Atlanta United striker delivered a hat trick in his team's 4-1 mauling of 10-man Vancouver.
TEAM OF THE WEEK: Real Salt Lake. RSL needed to deliver a good response after last week's embarrassing loss to Los Angeles FC, and the club did just that with a hard-fought win against the Red Bulls.
ROOKIE OF THE WEEK: Elliot Collier. The Chicago midfielder scored in his first professional start, and while the Fire lost, Collier impressed.
GOAL OF THE WEEK: Graham Zusi is known more for his right-footed service and dribbles, but he showed off the quality of his left foot with this 18-yard blast.
Strikes don't get much sweeter. What a hit, @gzusi! #SKCvSJ pic.twitter.com/celEFAAppa

— Major League Soccer (@MLS) March 18, 2018