The MLS Wrap: DCU's lesson for Atlanta United, NYCFC's depth shines and more
Ives Galarep
May 01, 2017 20:26 UTC +00:00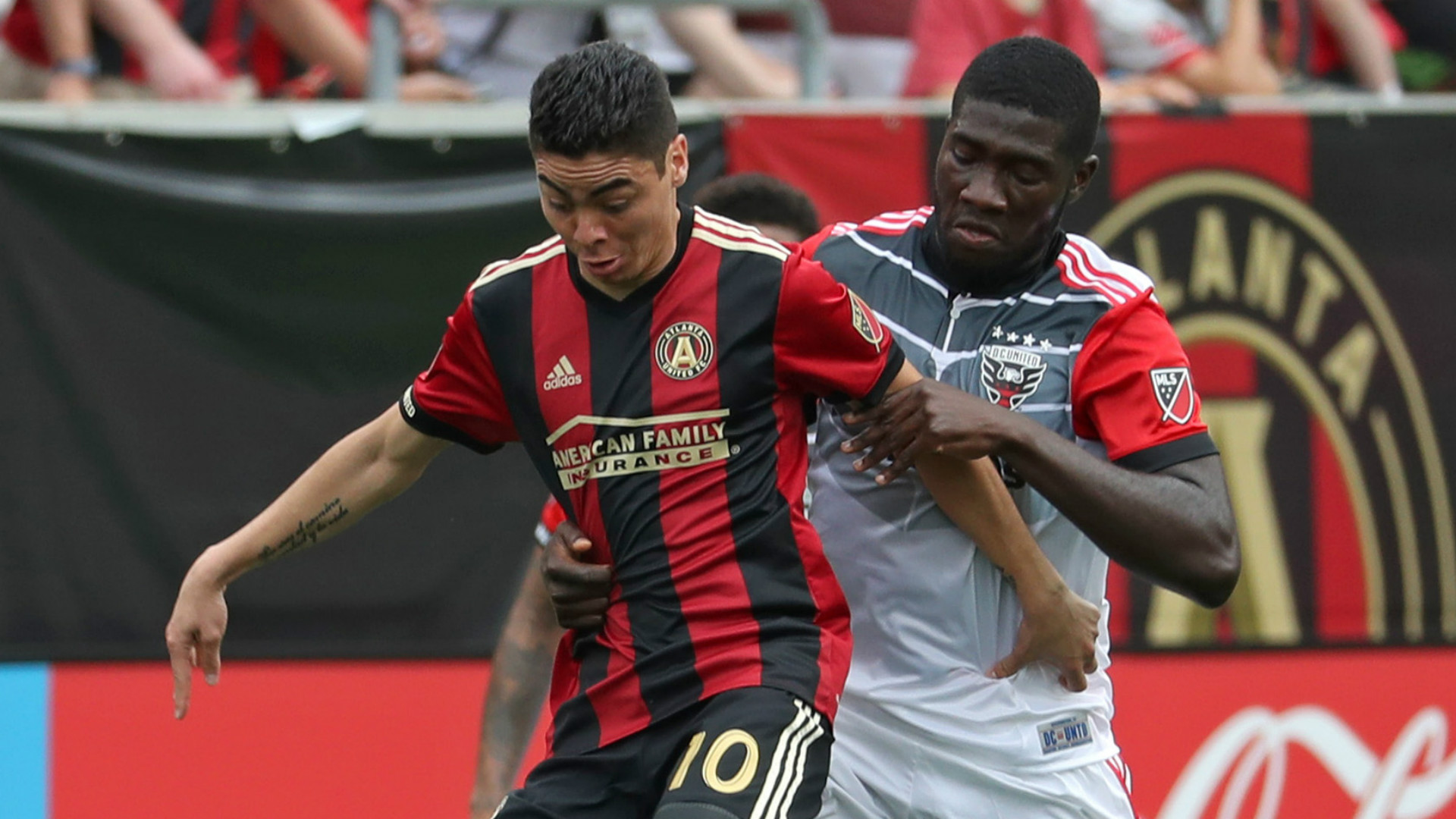 Jason Getz
Just when you start to think the 2017 MLS season would be a bit more predictable than we're used to seeing the league be, we're given a weekend like the one we just experienced.
Home teams managed to win just three of 11 matches after dominating results in previous weeks. Favorites like Seattle, Atlanta United and the LA Galaxy dropped points at home — though the Sounders' three-goal rally probably feels closer to a win than a loss.
MLS Podcast: Power shifting to East?
Then you have New York City FC, which took the field against Columbus without David Villa, Andrea Pirlo and Ronald Matarrita in the lineup and still managed to beat the Crew at Mapfre Stadium. San Jose even got in on the road fun, snapping a six-match winless slide with a vital win at Minnesota United that may have helped give Earthquakes coach Dominic Kinnear some breathing room just as we were starting to get a sense a change might be looming.
The coaching hot-seat derby — between Curt Onalfo's LA Galaxy and Jim Curtin's Philadelphia Union — produced a goalless draw that did more for Curtin than it did for Onalfo, who may soon learn that the excuses of injuries and bad luck only buys you so much time when the results keep disappointing.
One coach who doesn't have that problem these days is Jason Kreis, who watched his Orlando City team improve to 5-0 at its new stadium, and take over the league points lead just as Kaka made his return to action.
Here is a look back at the top storylines from MLS Week 9:
---
D.C. UNITED FRUSTRATES ATLANTA UNITED
---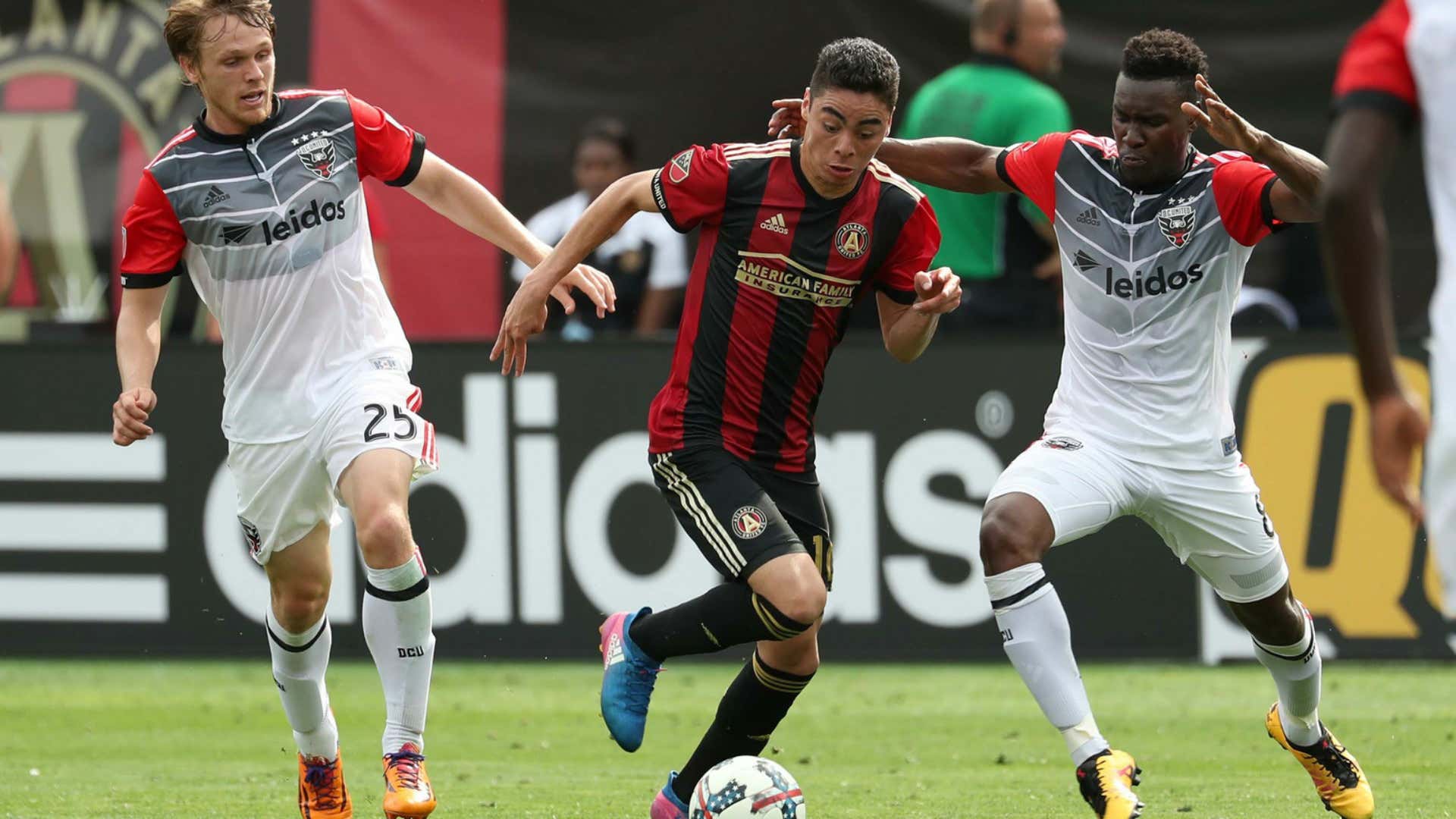 Atlanta United is one of the most dangerous attacking teams in the league, capable of overwhelming opponents with its high-octane offense, built around quick and sharp ball movement and the speedy creativity of players like Miguel Almiron, Yamil Asad and Hector Villalba. Ten minutes into Sunday's match against D.C. United, it looked like Atlanta would deliver a blowout win for its rabid fans — 46,011 of whom filled Bobby Dodd Stadium — but Ben Olsen had other plans.
After Bill Hamid was forced into a pair of highlight-reel saves, and Kenwyne Jones opened the scoring for Atlanta, Olsen knew he had to make a tactical adjustment, and he did just that.
"We dropped Ian (Harkes) flat next to Jared (Jeffrey) to clog up the passing lanes to Almiron and Asad, both of whom caused us fits all night," Olsen told reporters Sunday. "We were extremely efficient with how we countered in the first half and got back in the game. I thought the way we handled them in the second half, for the most part, was very disciplined. We could've hit them again a few more times on the counter in that second half.
"Down the stretch, legs started to play into it; it was our first real hot game, and our guys had to dig in and defend the box."
There is no mystery to D.C. United. It's a hardworking team that often relies on Luciano Acosta's attacking magic and Hamid's incredible shot-stopping ability to beat better opponents. On Sunday, D.C. not only received strong outings from its top two players, but also disciplined effort from the entire lineup, which helped frustrated Atlanta as the match wore on. Defensively, D.C. began clogging the passing lanes much more efficiently, and the counterattack repeatedly found success behind an Atlanta setup that kept leaving itself exposed in the back as it pushed numbers forward.
In many ways, Atlanta dominated play, both in terms of possession and total shots, but many of the home side best chances came in the first 10 minutes. However, Gerardo Martino's men never quite adapted to D.C. United's tactical change, which may have been why the coach gave Olsen such a big hug after the match. Olsen's team gave Martino's men a valuable lesson about pacing and needing to be able to shift speeds and tempos in a match, and when to be more patient in possession rather than only operating at full speed at all times.
One question you might ask is why Martino — being the tactically savvy coach that he is — didn't adjust to Olsen's adjustments? Much like Patrick Vieira with New York City FC, Martino is a firm believer in the foundations of his coaching philosophy, and letting his team try to solve a difficult opponent is one way to help them grow. Atlanta is sure to see plenty of defend-and-counter opponents in the future, and the lesson D.C. provided Sunday could wind up helping Martino's side more in the long run.
---
GALAXY STRUGGLES CONTINUE AT HOME
---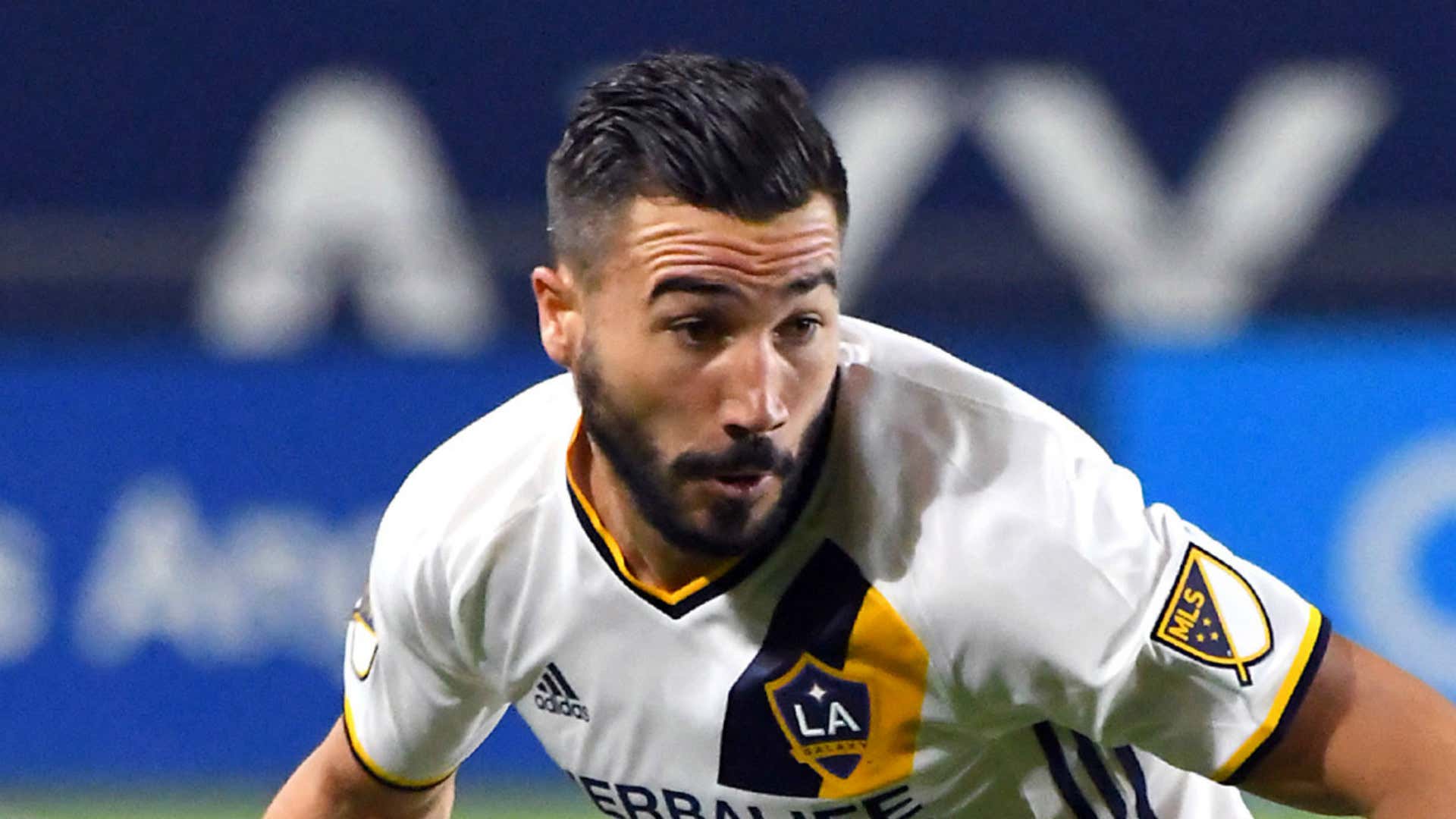 It wasn't a loss, but for an LA Galaxy side off to its worst start in two decades, Saturday's 0-0 draw against the Philadelphia Union should have felt like one.
Matched up against the perfect opponent to break their slump against, the Galaxy wasted a 63-37 possession edge, unable to break down a Union side that had eight goals in its previous three matches.
"I thought we thoroughly outplayed the opponent," Galaxy coach Curt Onalfo said after the match. "We possessed the ball well, moved the ball well, created plenty of goal scoring chances. If one of those goes in early, it's a totally different game."
Games where the superior team falls short can happen, but when you're a club already starving for results, Saturday's match starts looking less like bad luck and more like a trend. Yes, they were missing Gyasi Zardes and Sebastian Lletget in attack, but a lineup with Giovani dos Santos, Romain Alessandrini and Jermaine Jones has to be expected to beat a Union team still searching for its first win of the season.
The Union deserve some credit for shaking off last week's brutally disappointing 3-3 home draw against Montreal — which saw them blow a 3-0 lead — and while Philadelphia may still be winless, earning a road point on the other side of the country is a good step toward trying to turn around a rough start to 2017.
"We talked a lot this week about being organized defensively," Curtin said. "It started with keeping a clean sheet. That was the goal for the night. We're only going to get points if we're able to do that. From that standpoint, I thought it was a great effort from our guys."
The draw might alleviate some of the pressure mounting on Curtin, who has seen his Union side go winless since August, but the goalless result does much less for Onalfo, who is faced with the pressure of enduring a poor start by one of the league's marquee teams.
"I think you just take away confidence from this game because that fight and concentration and how you defended is how you have to defend every game, and then things start going your way," Onalfo said. "So we'll keep pushing. There's no magic answer for how to make that happen, it's just a matter of making a play or two and things change."
As things stand, the Galaxy have fewer total points (7) than matches played (8) and Onalfo isn't likely to be given too much longer if the Galaxy don't start winning games.
---
SHORTHANDED NYCFC SHOWS SOLID DEPTH
---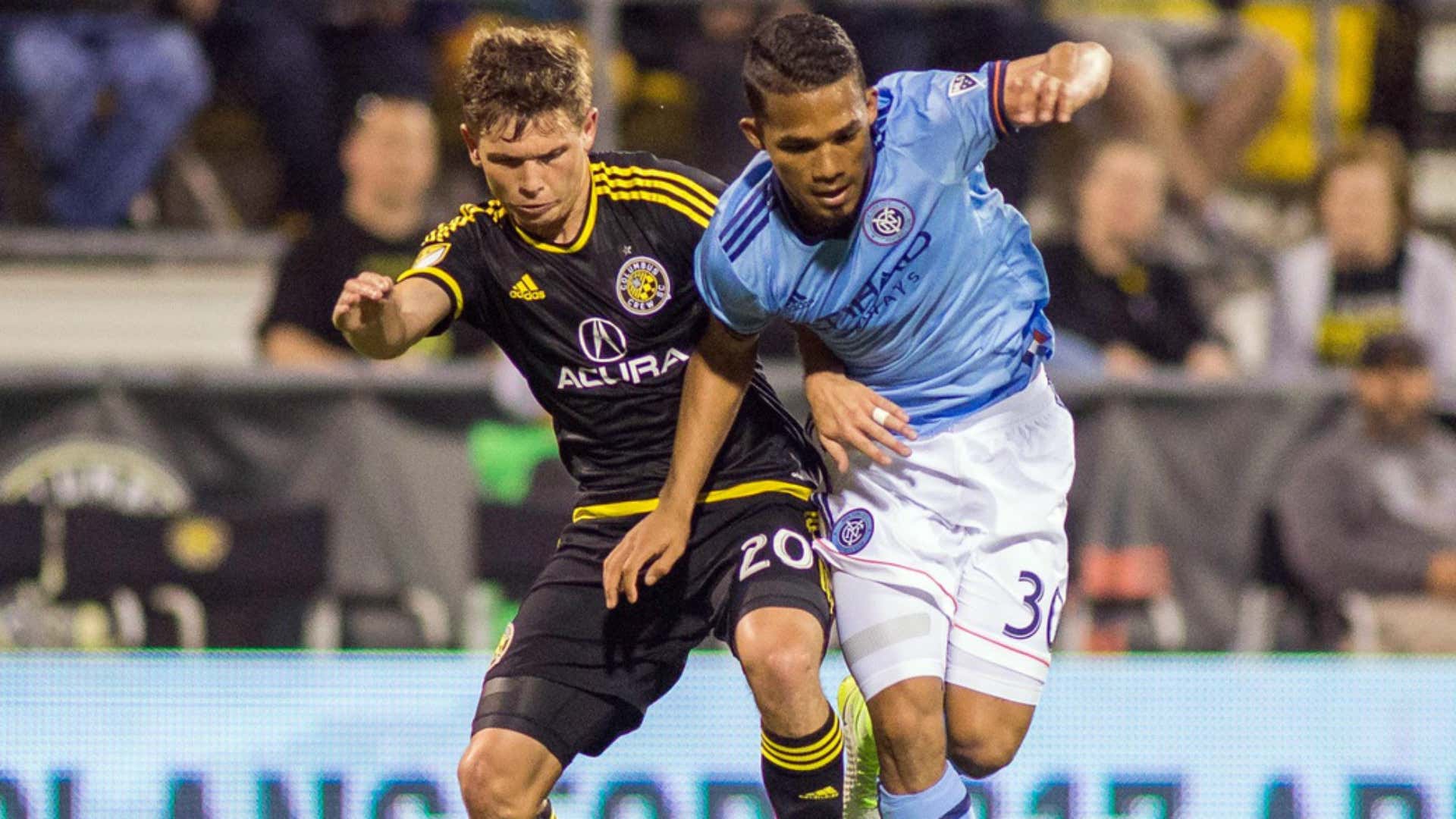 New York City FC showed just how deep a team it is after earning a 3-2 victory on the road in Columbus without the services of David Villa, Ronald Matarrita and Andrea Pirlo.
Yangel Herrera, Ben Sweat and Sean Okoli stepped into the lineup and helped NYCFC post one of its most impressive wins of the season, with Herrera looking particularly sharp playing in place of Pirlo, who was rested. The highly rated Venezuelan teenager showed off the engine and attacking qualities that earned him a move to Manchester City last summer. Only 19, Herrera looks like a player would could force Patrick Vieira to rest Pirlo more in the near future.
"I think the characteristics of the players are different," Vieira told reporters after Saturday's win. "When you want to be a bit more solid defensively, this is why I choose Yangel. There will be a time when we have more possession that I will want players to create and to help to build up from the back, and then I will go with Andrea."
Though Vieira started Herrera for his defensive qualities, which were important in dealing with Crew playmaker Federico Higuain, Herrera contributed a goal and assist to the victory,
Vieira should also be happy with what he saw from Sweat, a veteran of the NASL who is in the midst of a second crack at MLS after failing to make a league appearance for the Crew after being a first-round draft pick in 2014. The University of South Florida product edged out R.J. Allen for a starting spot Saturday and he helped keep the dangerous right-sided Crew tandem of Ethan Finlay and Harrison Afful under wraps.
Okoli is another player NYCFC plucked from the lower divisions, and while he didn't get on the scoreboard Saturday, the former Seattle Sounders homegrown player provided a physical presence up top and moved the ball around well, particularly in the first half. The leading scorer in the USL a year ago with FC Cincinnati, Okoli will struggle for steady playing time playing behind Villa, but he he has shown glimpses of being a solid option off the bench.
NYCFC's bench is much stronger than it was a year ago, and the competition for minutes is so strong that the likes of Thomas McNamara, Khiry Shelton and Allen are struggling for minutes. It will be up to Viera to continue managing minutes well, and giving his senior players a rest when he can, which should lead to a fresher team toward the tail end of the season.
"Since the first day I believe we have a better squad than last year because I see them every day working in training and because of the quality of the players we have last year and the new ones we bring, we are much better as a team, as a squad," Vieira told reporters, later adding: "This is what I want, what I want from the players, to make it really difficult for me to choose the starting XI. This is why we came here and performed, because every player worked really hard in training."
---
QUICK KICKS
---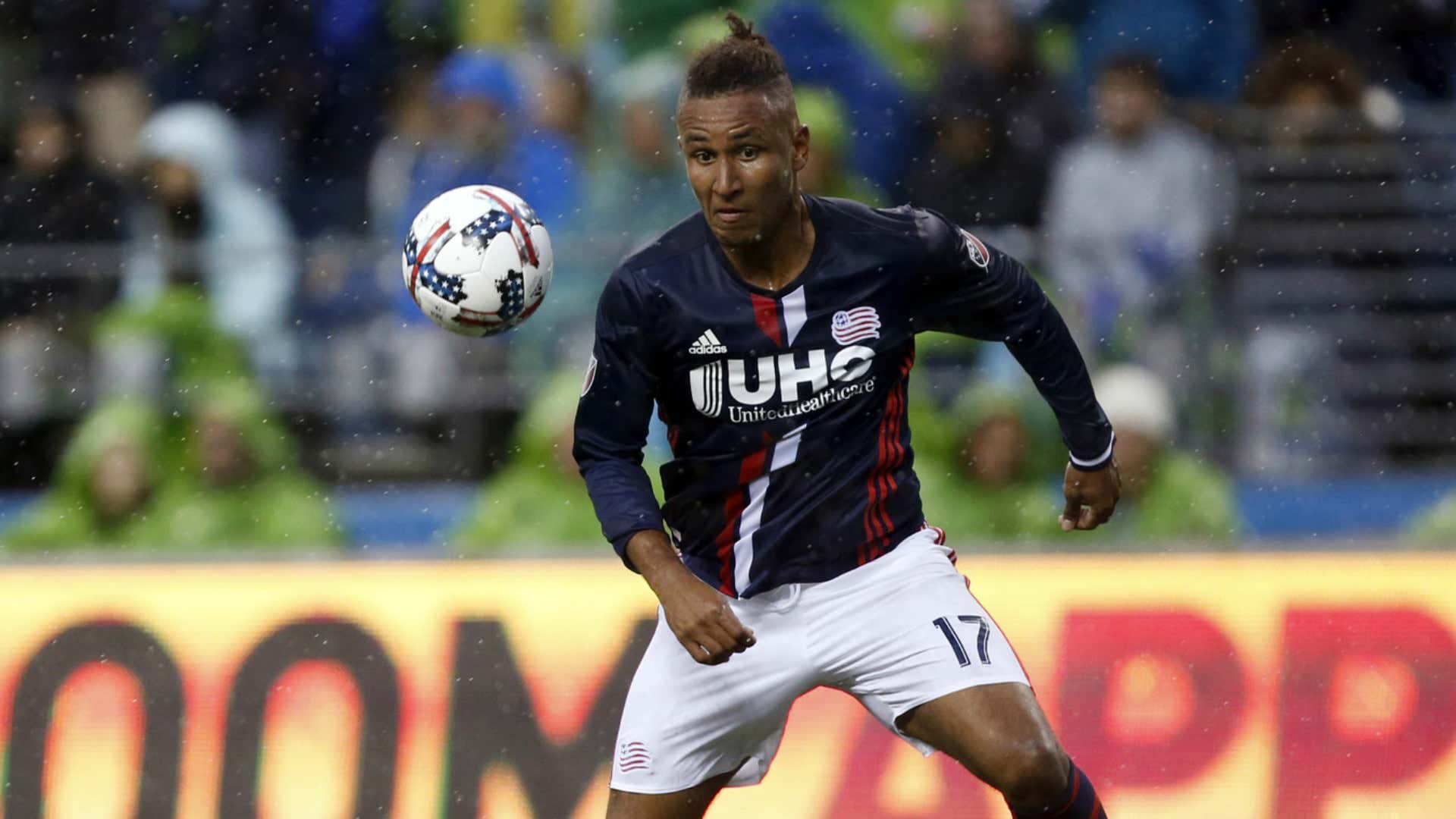 Is Juan Agudelo in the early stages of a career year? The New England striker and fringe U.S. national team option scored two goals in Saturday's 3-3 draw against Seattle, bringing his season total to six. That's good for the most in MLS by an American, and is just one short of his career high of seven, which he set last season. In a year when the U.S. national team is set to play in World Cup qualifiers in June and the Gold Cup in July, Agudelo is positioning himself for an opportunity from Bruce Arena.
—
Toronto FC is one of the deeper teams in MLS, and the recent efforts of two of Greg Vanney's bench options should make lineup decisions even tougher for the TFC coach. Raheem Edwards has been outstanding working on the left wing in recent weeks, while Marky Delgado has been a strong option in central midfield, where he has helped the TFC attack circulate the ball better while also providing the defensive work to make things tougher for opposing attacks. Their recent showings have left Jonathan Osorio and Armando Cooper on the bench.
—
Kekuta Manneh finally made his Columbus Crew debut Saturday, playing nine minutes in the Crew's loss to NYCFC. He replaced Ethan Finlay, who looks like the leading candidate to have his starting spot grabbed by the former Vancouver Whitecaps winger. Finlay did set up the Crew's second goal Saturday, and won't be giving up his position easily. Berhalter could also utilize Manneh as a player who gives Justin Meram, Federico Higuain and even Ola Kamara rests by stepping in for them in the starting lineup.
—
The Eastern Conference continues to make a case for having closed the gap on the West, with victories by Orlando City and Toronto FC increasing the East's edge over the West in head-to-head meetings to 12-9-11. Some big-time East-West clashes loom though, with the New York Red Bulls visiting Sporting Kansas City on Wednesday and the Seattle Sounders playing host to Toronto FC in a 2016 MLS Cup final rematch Saturday.
---
BEST OF MLS WEEK 9
---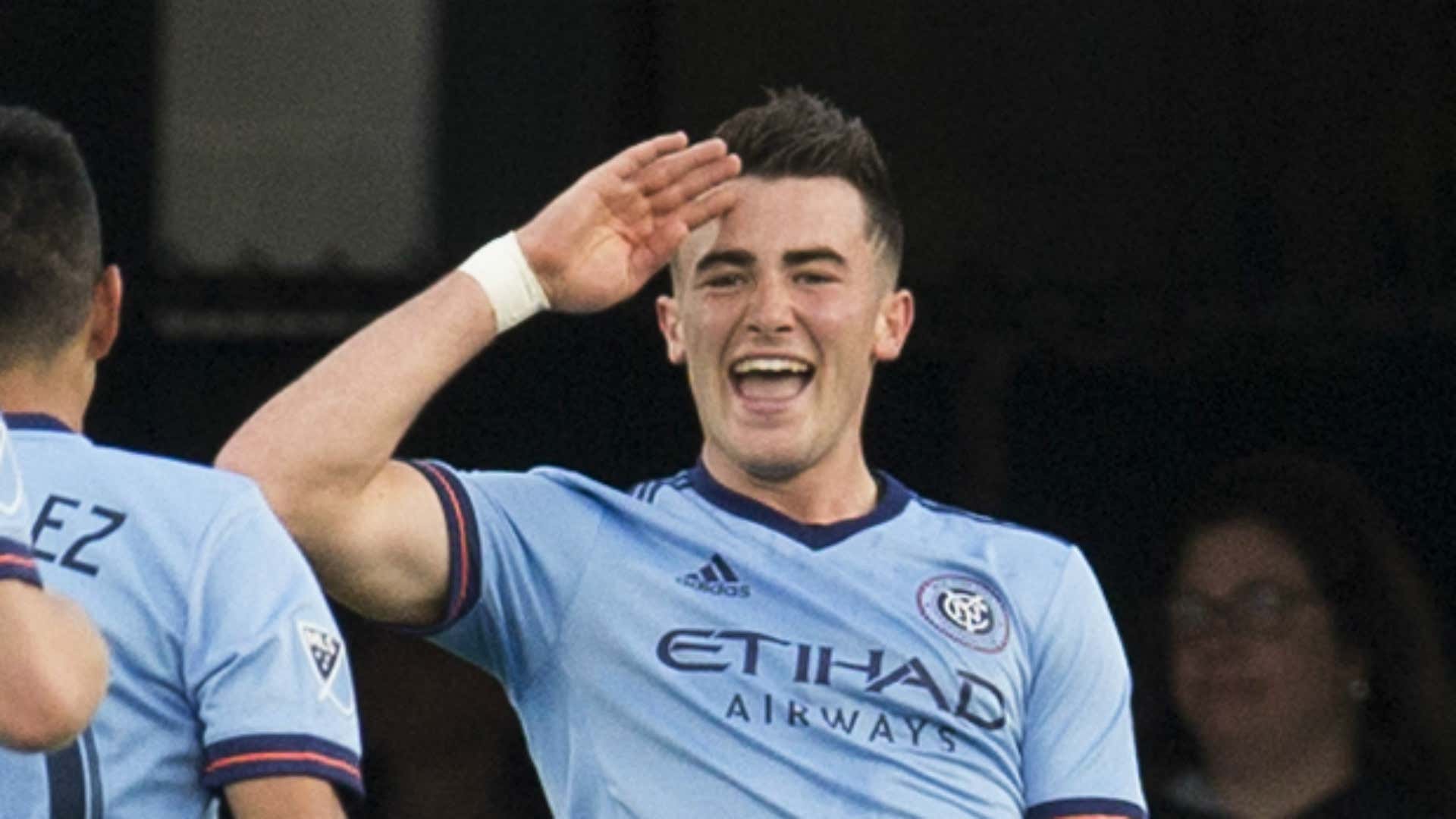 Player of the Week: Jack Harrison. On a day when David Villa was sidelined due to illness, it was the young Englishman who stepped up to help deliver a big road win.
Team of the Week: D.C. United. Started out looking like a team that would get blown away, but instead D.C. rallied for an impressive 3-1 road win against Atlanta United.
Rookie of the Week: Jack Elliott. The fourth-round draft pick helped the Union post a shutout against the Galaxy. delivering an impressive eight clearances.
Coach of the Week: Ben Olsen. Helped turn around a game that was threatening to get ugly, earning a win and the respect of Tata Martino.
Goal of the Week: There were a bunch of excellent candidates, but we'll give the slight edge to Maximiliano Urruti, who fought off a pair of Portland defenders before unleashing a beautiful strike against his former team:
"URRUTI!!! Against his former team, has leveled the match!" Watch the highlight that tied the game in the 61st minute. #FCDvPOR pic.twitter.com/zLJEjCoaND

— FC Dallas (@FCDallas) April 30, 2017