Arsenal
More effective than Alexis: Wenger has to start red-hot Giroud against Bournemouth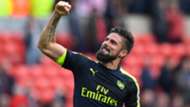 Olivier Giroud is Arsenal's most effective striker, that's a fact.
Wenger calm despite Wilshere claim
The France international striker has had to play second fiddle to Alexis Sanchez for the most part thus far this season and hasn't even started a game in the league up to now.
That should change against Bournemouth on Sunday though, with Giroud having scored five goals in his last five appearances for the Gunners.
He may not possess the pace to trouble defenders in behind like the electric Alexis can, but there's no doubting the Frenchman's credentials, particularly when assessing his record in recent times.
As highlighted in the graphic above, Giroud has incredibly scored seven goals from his last eight shots on target, going back to May 8 and the final two games of last season.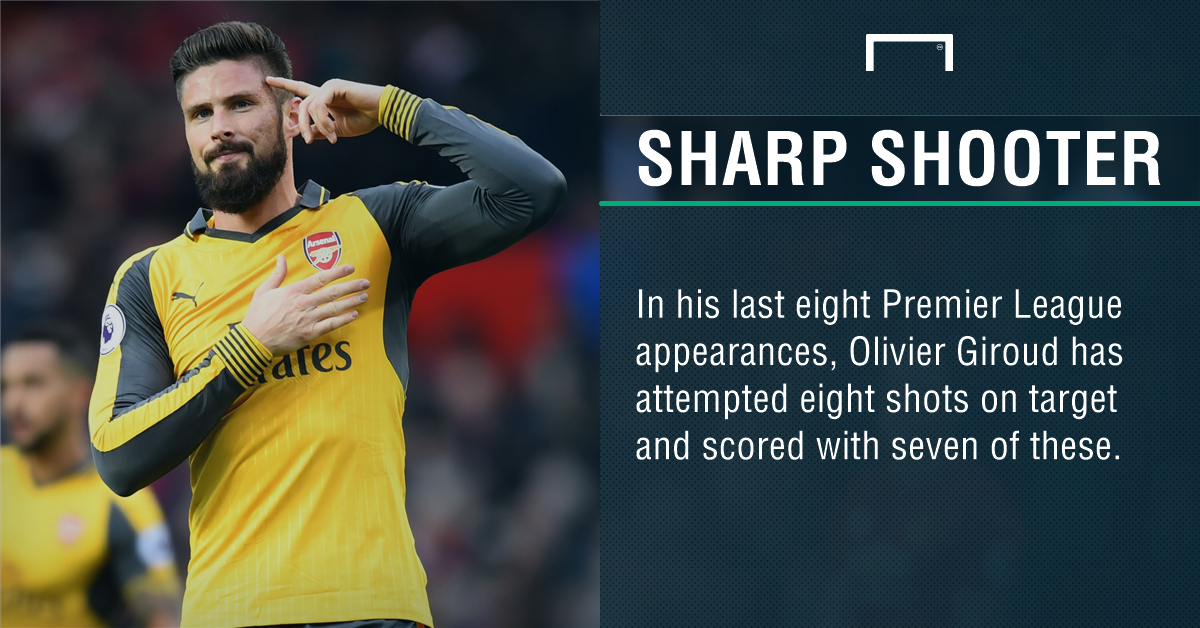 By comparison, Alexis has had 16 shots on target, from a total of 29 (excluding blocks) attempts at goal, scoring seven times.
What's more, Giroud's mins-per-goal ratio in that period stands at a hugely impressive 41.29, while the Chilean's is 168.43 having featured in far more league games.