A hat-trick of reasons why Liverpool legend Gerrard will be a successful manager

Melissa Reddy
Apr 27, 2017 16:02 UTC +00:00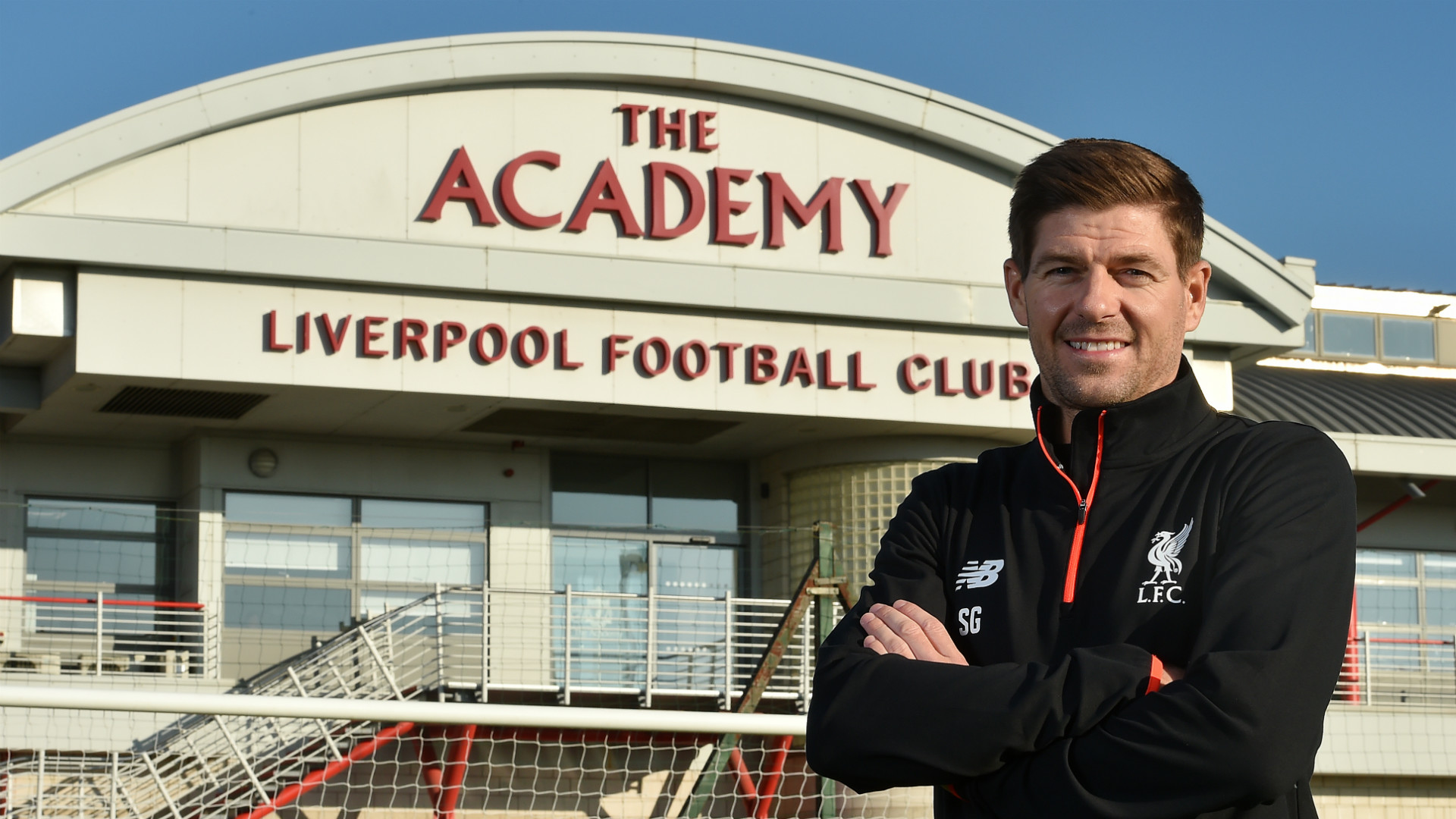 Steven Gerrard will assume the title of manager for the first time this summer as he takes charge of Liverpool's Under-18s.
OFFICIAL: Gerrard to coach U18s
While great players do not automatically evolve into exceptional tacticians, the 36-year-old possesses the traits to do well in the dugout.
Goal looks at three facets that will help the club legend command this phase of his career as he did games at the peak of his playing days.
---
HIS HUMILITY
---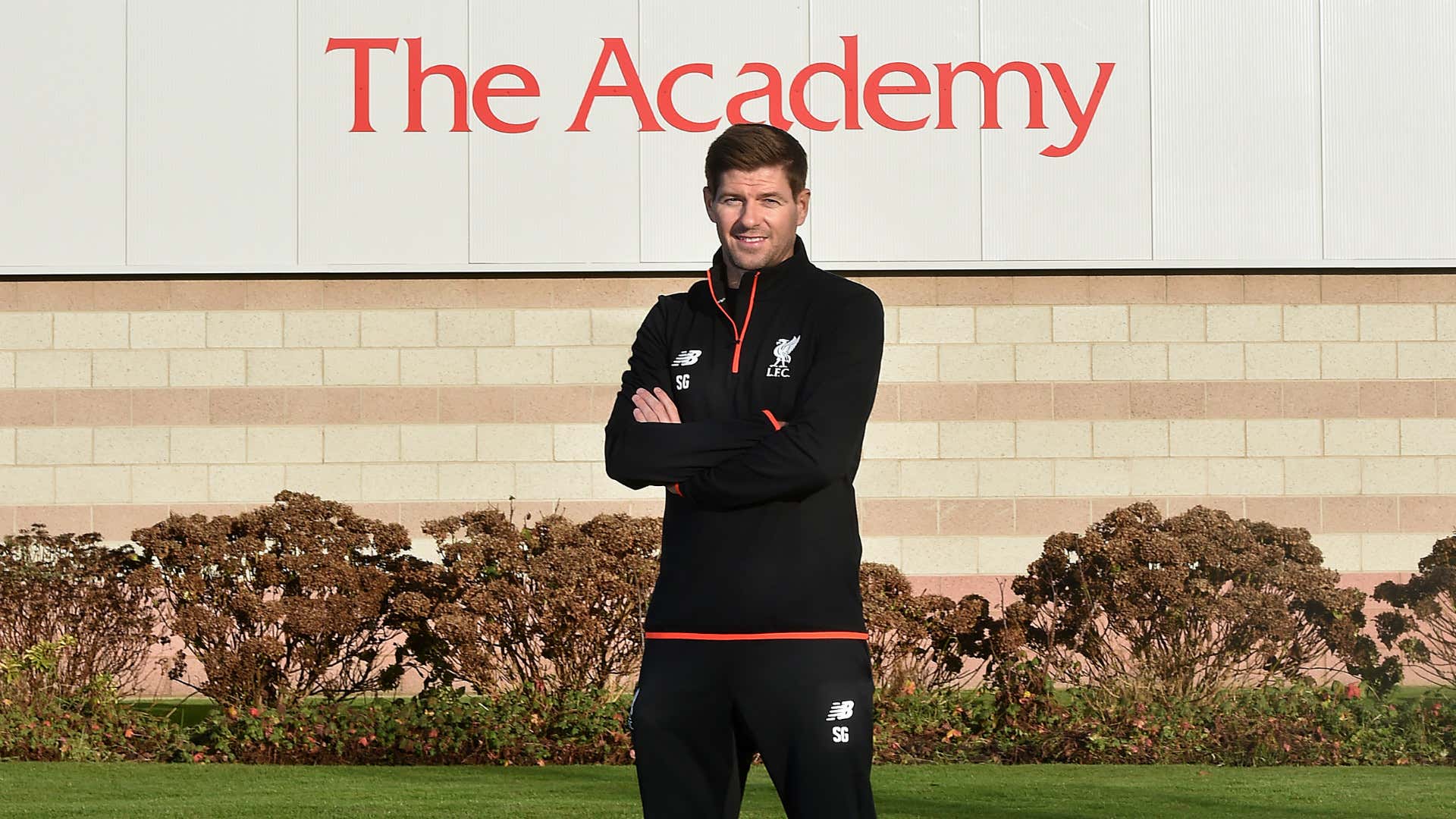 Whether speaking to Dave Shannon, Steve Heighway and Hughie McAuley - Gerrard's first coaches at Liverpool - or teenager Trent Alexander-Arnold, whom he trained while undertaking his Uefa B license, the humility of the former Reds captain is always highlighted.
His route into management only further emphasises that characteristic. Gerrard could have immediately entered the dugout following his retirement, with MK Dons offering him the opportunity to be at their helm.
Liverpool go retro with new kit
Instead, he turned that down and was prepared to start at the bottom of Liverpool's youth structure to ensure he was building a proper foundation to flourish as a coach.
"It's about development, it's about improving and I know exactly where I am," Gerrard explained in February.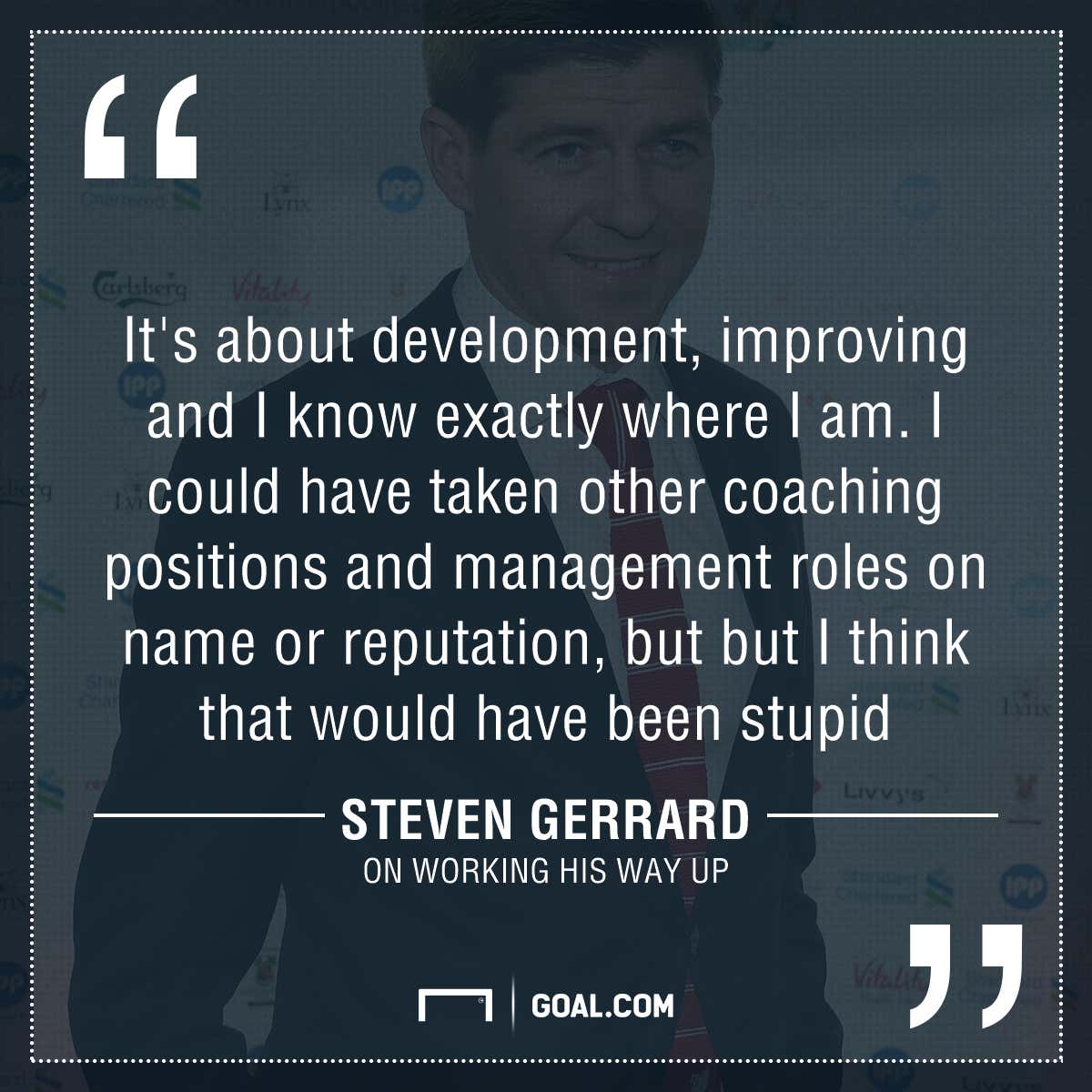 "I could have taken other coaching positions and management roles on name or reputation, but I think that would have been a stupid thing to do and a decision on emotion."
Gerrard does not bank on his status and even during the discussions over his return to Liverpool, he made it clear that any role he gets should be based on what he could offer and learn rather than what he achieved as a player.
Sakho sweating on scan results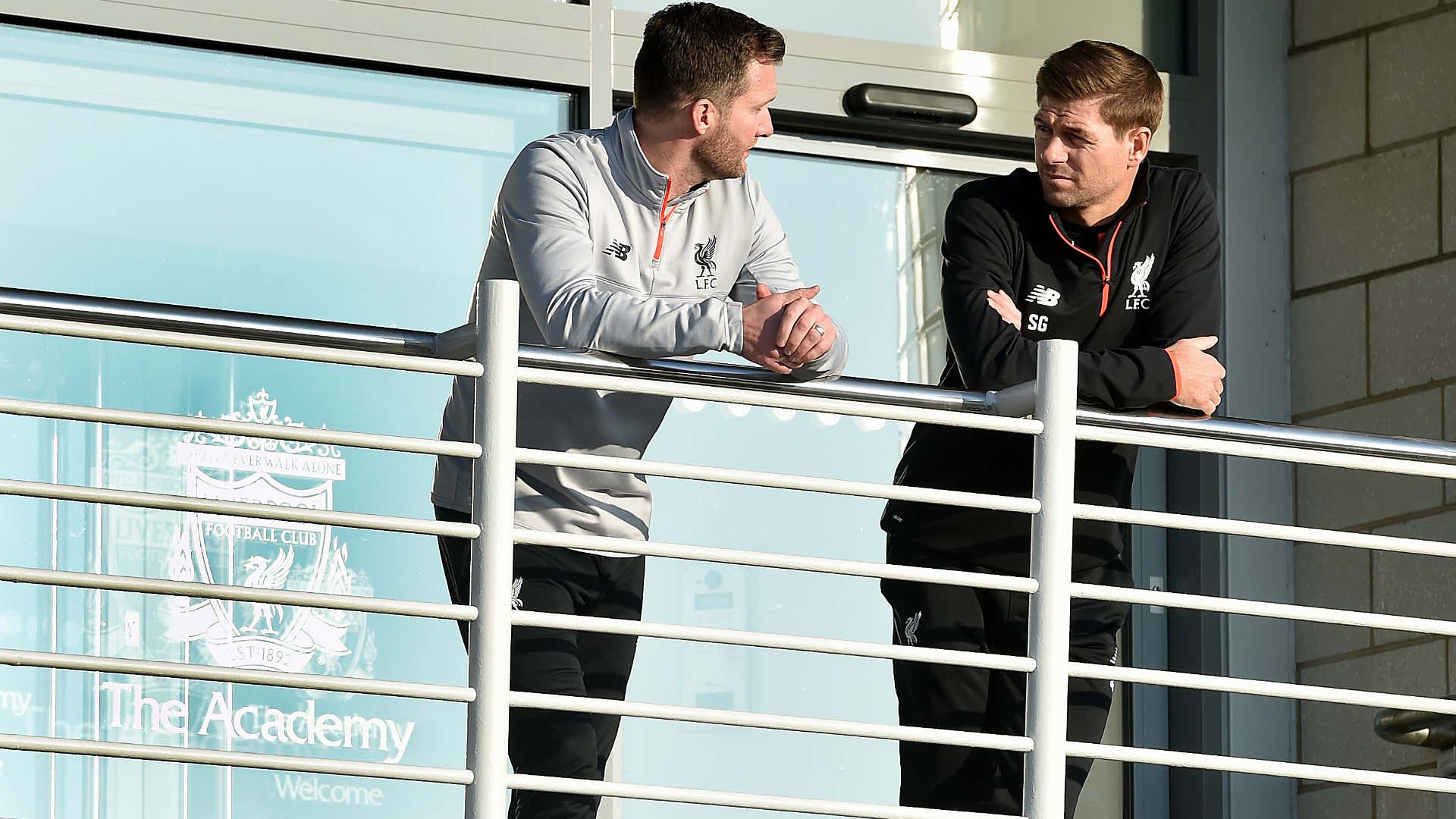 "There's an incredible humility to what Steven does," Liverpool's Academy director Alex Inglethorpe told Goal in a recent interview.
"He is a brilliant example, because regardless of all the success he's had as a player, he puts in extra work, listens and is always willing to learn.
"He wants to earn his way in coaching and that shows the kids here that there are no shortcuts."
The cost of the football dream
Jurgen Klopp also indicated that more should follow Gerrard's lead and eschew going straight into the top job.
"Maybe more managers could be made in England in the future if they can start working at the beginning, and not in the middle or the end," the Reds boss said.
Gerrard's humility will guarantee that he continues to grow, adapt and improve as he takes the next step in his career.
---
HIS MANAGERIAL INFLUENCES
---
From a 'distant' Rafa Benitez pouring over every detail to the 'fatherly' approach of Gerard Houllier, the 2005 Champions League winner has worked with plenty of the game's great minds, who have possessed contrasting tactical visions and man-management styles.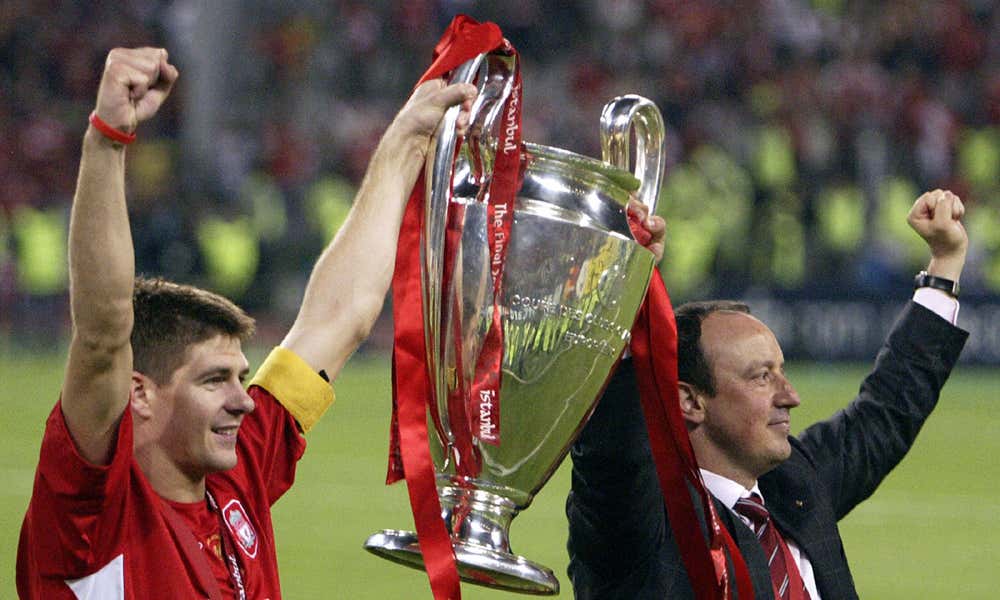 He has filled notebooks with information on the techniques of every one of them, and as Gerrard looks to shape his own methodology, lessons from the past will prove useful.
"What I have tried to do is to take little bits and write notes on them all and keep an eye on the sessions the players have liked," he explained last year.
"I always try and remember the one liners or the bits of advice whether that's good or bad try and log it all try and take a little piece of the good ones I've worked with.
"It's not a big suitcase full of them but it's enough and there's some important stuff in there that might help me in the future."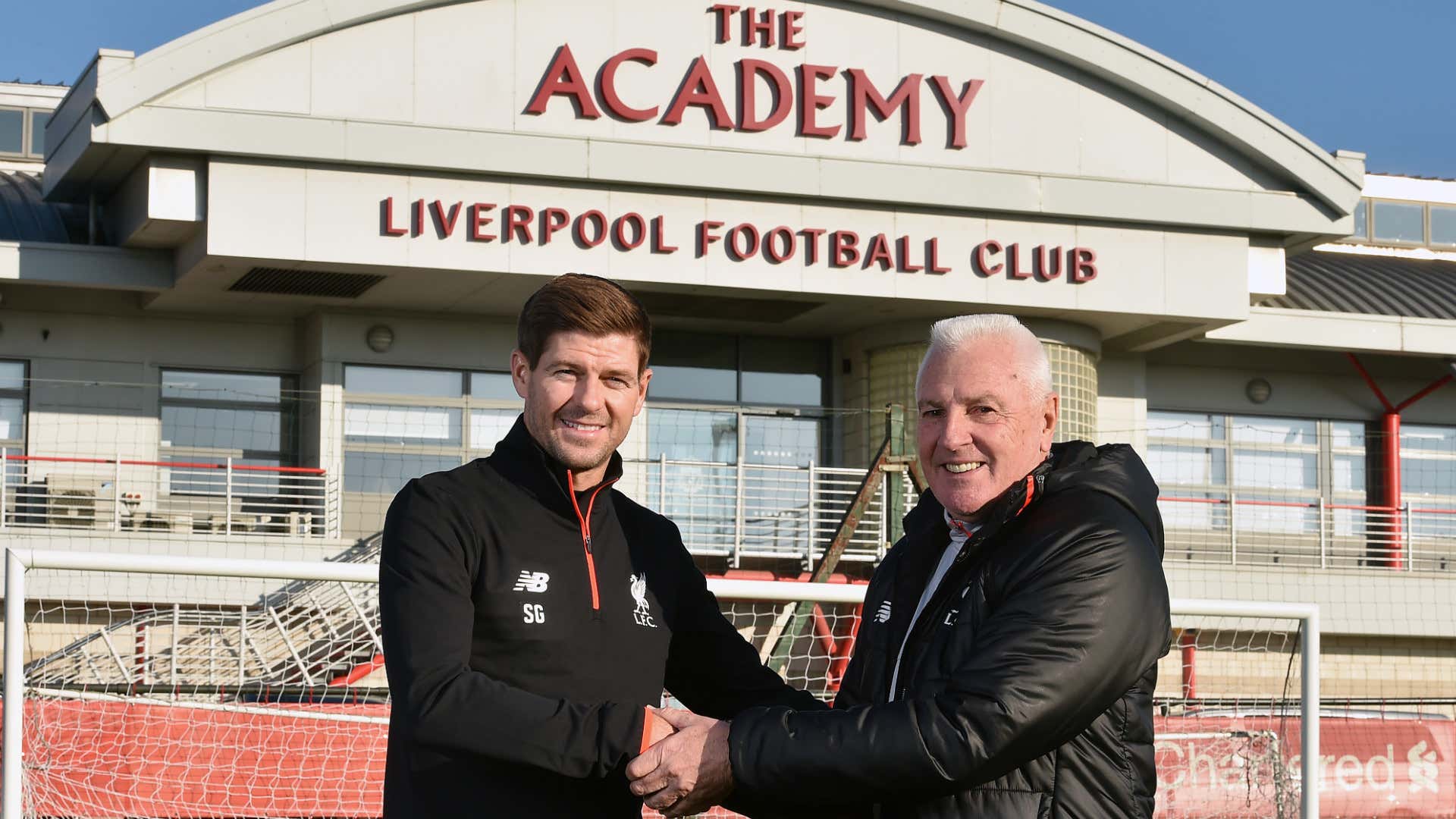 Beyond the managers of Liverpool and England that Gerrard has drawn knowledge from, the mentorship of Heighway will be particularly crucial.
Also working at the Academy, the man who helped develop Steven the player will ensure his future in the dugout is imbued with values from the club's glorious past.
---
HIS OBSESSIVE NATURE TO BE THE BEST
---
When a scrawny, short eight-year-old first arrived at the Vernon Sangster for the regular Wednesday evening coaching sessions, those overseeing it knew they were witnessing a special talent.
Gerrard didn't simply turn up to impress Shannon, Heighway and McAuley, he wanted to dominate proceedings and accomplished as much.
The early snapshot showed the coaches he relished responsibility, had the capacity to lead through his performances and had the kind of determination essential to succeed in a cut-throat industry.
There was nothing Gerrard couldn't do, and moreover, there was nothing he didn't want to do to better himself.
"I was obsessed," he admitted this month.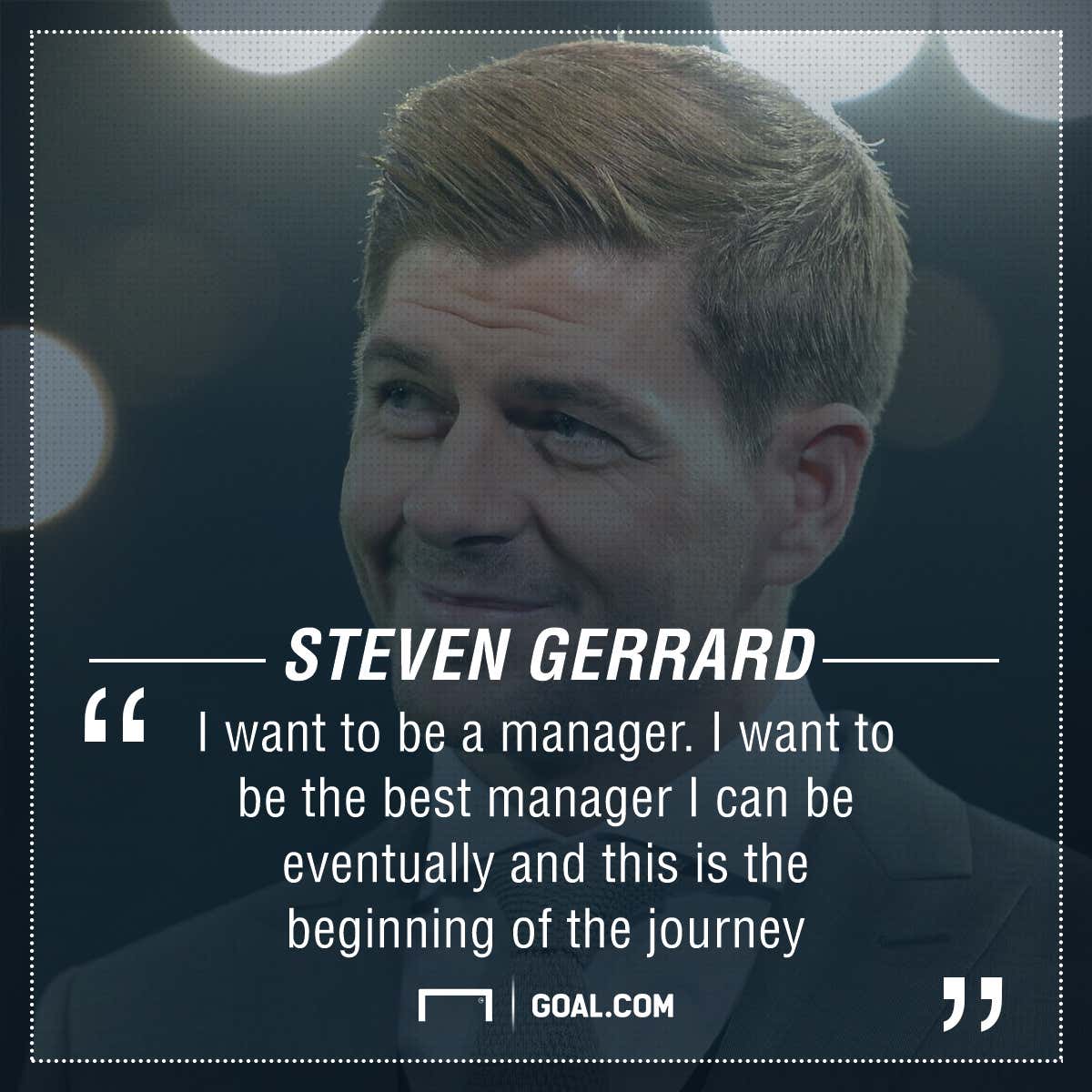 "I was obsessed at moving people out of the way and going into the training obsessed at being the best player in training every single day.
"I didn't, I'd go home and think about it and try to do it the next day.
"You have to be obsessed. Even though they're your team-mates, you've got to be obsessed to move them out of the way, and once you're in, they're staying out of the way and not coming back."
That desire to excel has permeated his coaching efforts too, with his promotion to Under-18s manager a reward for the tirelessness he has shown at Kirkby.
"He is doing a real job at the academy at the moment with his presence and everything, being around and giving advice and leading little or bigger sessions and all that stuff," Klopp noted.
"They all enjoy it a lot. He especially enjoys it a lot."
In Gerrard's own words: "I want to be a manager. I want to be the best manager I can be eventually and this is the beginning of the journey."