Stepping in for Solo: Naeher, Harris bid for USWNT's No. 1 role at SheBelieves Cup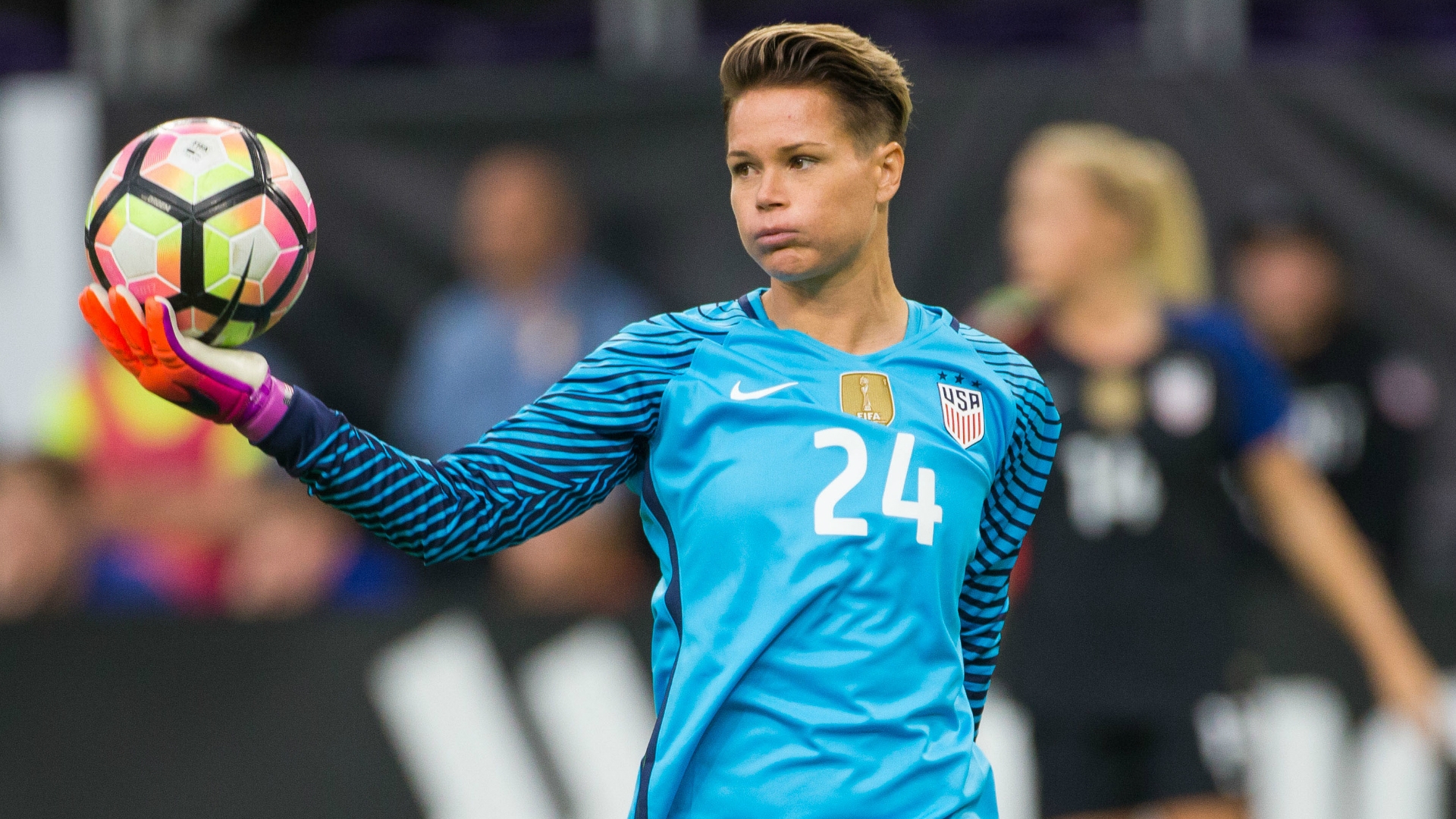 Brad Rempel
COLLEGE PARK, Md. — Upon returning from shoulder surgery in April 2011, Hope Solo reclaimed her spot as the U.S. national team's No. 1 in goal. From that point on, whether it was Pia Sundhage, Tom Sermanni or Jill Ellis calling the shots, jotting down Solo's name was the easiest call on any U.S. lineup sheet.
Lalas right to back anthem policy
Over the next five years, from Solo's return through the 2016 Olympics, the two-time Women's World Cup Golden Glove winner got the nod 106 times. The rest of the U.S. goalkeeping pool combined? Just 21 starts.
But the Solo era appears to be over. U.S. Soccer terminated the 35-year-old's contract in August following unsportsmanlike comments in the wake of the Americans' Olympic elimination, as well as various past off-the-field sins.
Having long settled for scraps of playing time here and there, longtime backups Alyssa Naeher and Ashlyn Harris now find themselves thrust into the U.S. national team spotlight — stepping in not only for a world-class goalkeeper, but one of the sport's most outsized personalities.
"For a lot of years there just hasn't been very much opportunity," Harris said. "There's really good goalkeepers in this country and on this team who deserve to play and get a fair shot."
While Harris was No. 2 on the depth chart as the U.S. won the 2015 World Cup, Naeher earned the backup role in Brazil last summer. After being ousted by Sweden in the Olympic quarterfinals, the U.S. played six friendlies to wrap 2016 — three starts for Naeher, three starts for Harris.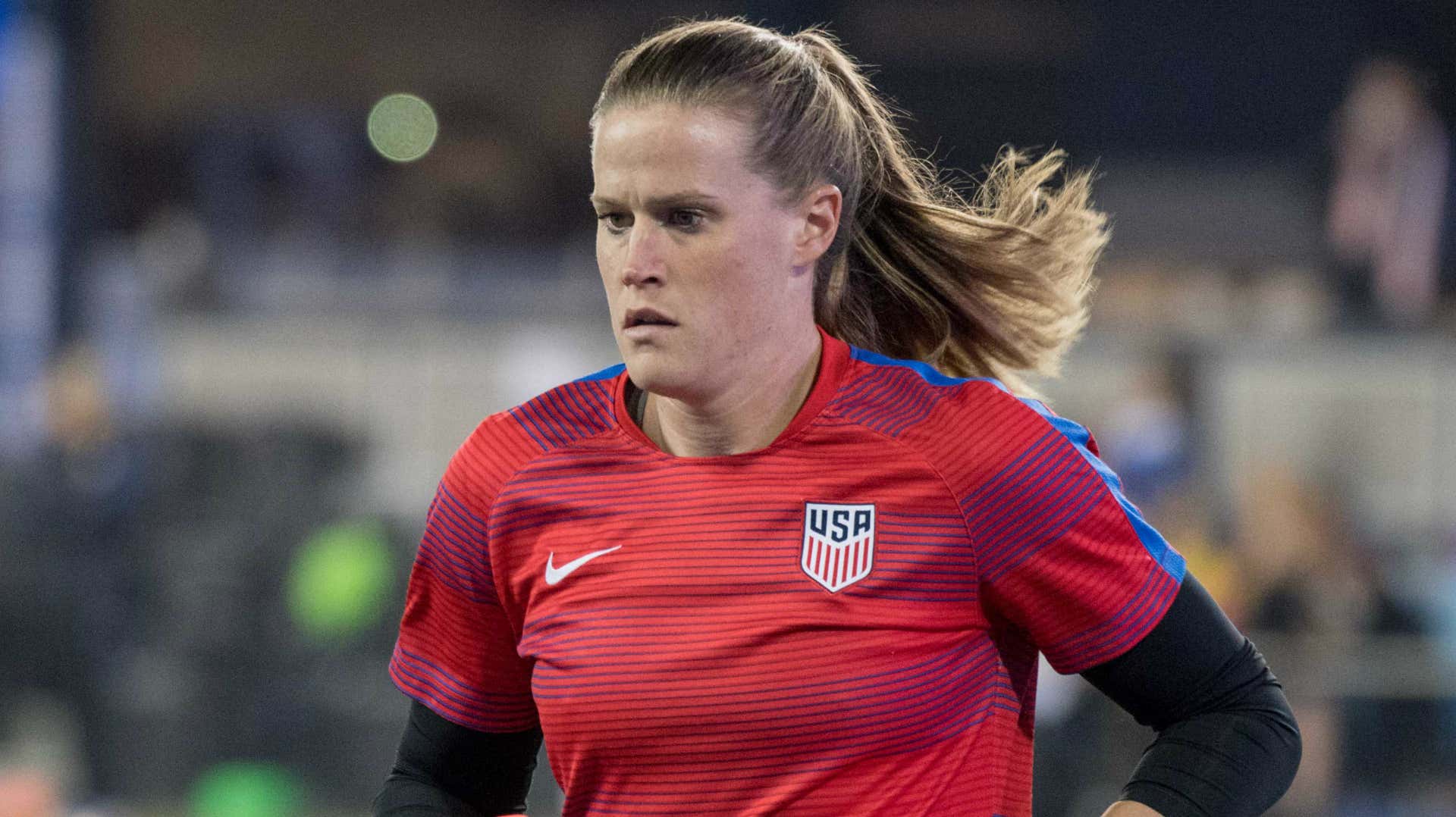 Ellis has come no closer to tabbing a new No. 1 to kick off 2017, with the 28-year-old Naeher starting a 1-0 win over Germany to open the SheBelieves Cup before Harris, 31, got the nod for Saturday's 1-0 loss to England. (The third-stringer for this tournament is uncapped Stanford product Jane Campbell.)
The U.S. closes the round-robin tournament with a match against France on Tuesday in Washington. No matter who starts at RFK Stadium, Ellis has no plans to anoint Solo's successor more than two years out from the 2019 World Cup in France
"I think at this point both of them still deserve more investment, more time, more experiences to make it a clear decision," Ellis said. "The reality is everyone is chomping at the bit for it to be 1 and 2. Well you can pick [a No.] 1 this year and next year she's going to be 2. That's just kind of how it is when players go in and out of form.
"It's a long road to France."
Press leaves her mark in U.S. win
For Naeher, the 2014 NWSL Goalkeeper of the Year, and Harris, the 2016 winner, the SheBelieves Cup represents an opportunity to not only earn caps but test themselves against top-notch opposition.
When Solo did step aside in recent years, it typically came in friendlies against overmatched opposition that didn't give the goalkeepers much work. As Naeher and Harris came to realize, the U.S. goal can be a lonely place.
"Obviously this is a great opportunity to play against three of the top teams in the world in a tournament situation — not just a friendly game," Naeher said. "It's valuable experience."
U.S. winger Crystal Dunn added: "I've always said that I feel all of our 'keepers are up to the same standard. Obviously this is the year they're getting more exposure, more games, and I have confidence in every single one of them."
Both goalkeepers have made a case for the starting spot. Against Germany, Naeher kept the match scoreless with a lunging first-half save. Although Harris conceded a scrappy late goal versus England, she earned plaudits for a point-blank stop before halftime.
In making the type of game-changing saves their predecessor had become so recognized for over her 200-plus caps, Naeher and Harris have shown the U.S. goalkeeping corps are far from a solo effort.
"It's good for of us to continue to play and for people to see that we do have good goalkeepers," Harris said. "I think a lot of people have this interpretation of how solid our depth is in the position, but I don't think people have given us much of a chance. So it's good for people to see us play and to do well, and for people to relax a little bit."