Spurs star Walker will be 'consumed' by Man City transfer talk, says Murphy
Tottenham full-back Kyle Walker has a tough call to make this summer amid Manchester City transfer talk, admits Danny Murphy.
The England international is said to be a top target for Pep Guardiola as he seeks to freshen up an ageing defensive unit at the Etihad Stadium.
Walker is already part of an ambitious project at White Hart Lane, with Spurs currently the closest challengers to Chelsea in the Premier League title race.
Poch: Walker future out of my hands
Murphy, though, believes that the interest being shown in him will have turned Walker's head and have him facing some difficult decisions regarding his future.
The former Tottenham midfielder told the Evening Standard: "If Kyle Walker is the subject of interest from Manchester City, as has been reported, then he will know all about it. It is not an easy position to be in.
"Walker must feel good to be wanted by a club like City, who are trying to conquer Europe and are prepared to spend as much money as it takes to do it.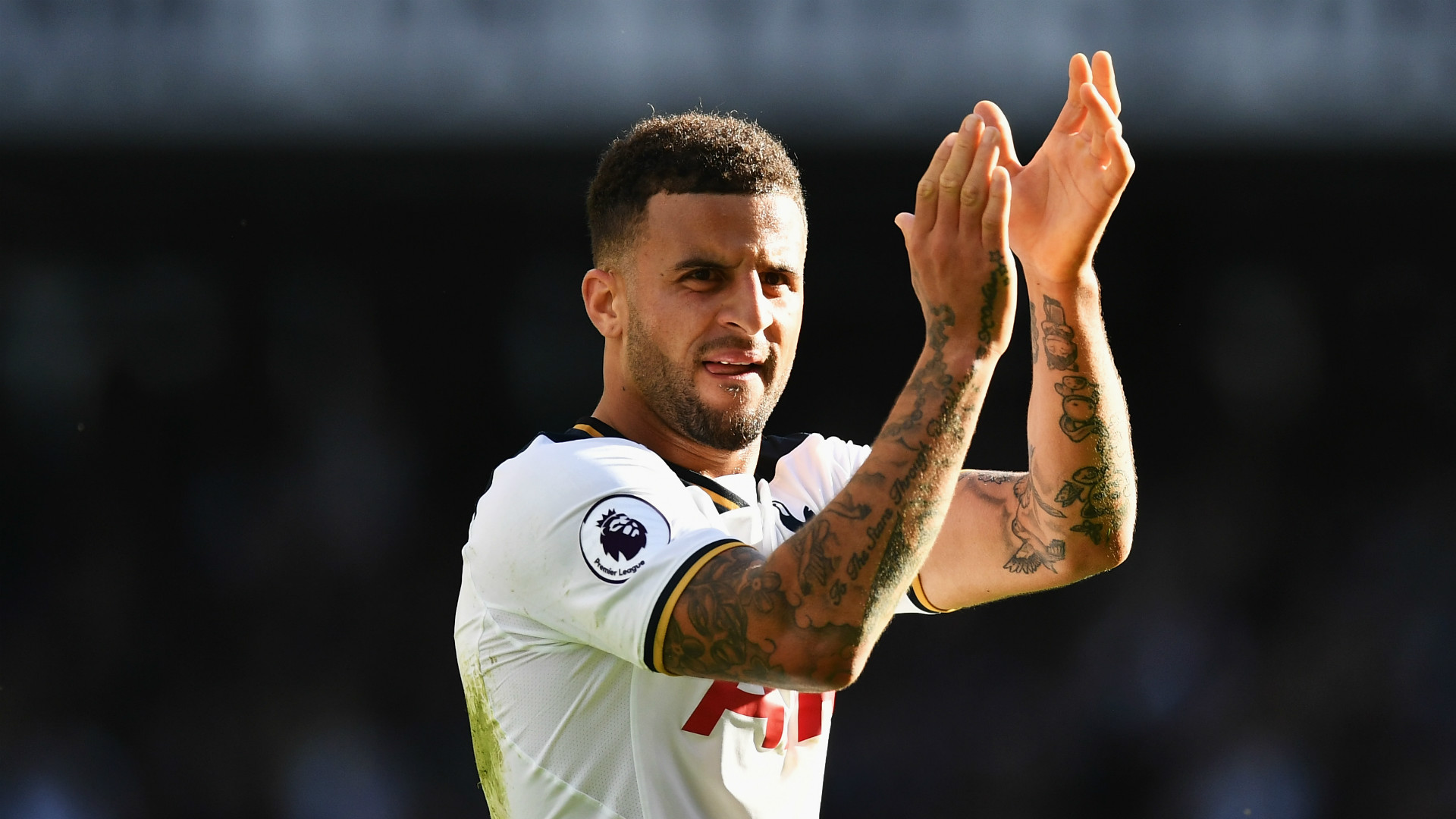 "But it is still something that consumes players. If they want to move, they will be asking themselves questions constantly. Is it going to happen? What do I need to do to make it happen? Are my agent, family and friends giving me the right advice? Do I want to play for a certain manager? Am I doing the right thing by trying to leave?
"Then there is the financial side. Walker would reportedly double his £70,000-a-week salary if City signed him. These days, there is an unbelievable difference in clubs' wage structures and you would be stupid to ignore an offer like that. It means you can take care of your family and future life.
Harry Kane's London derby stats
"Among most players, I would like to believe there is still a strong desire to play for the best clubs and win trophies. For most players, the chance to join City is not one you'd think twice about.
"But if you are at a club like Spurs, circumstances are slightly different. They have had a great season and they are trying really hard to move forward with the excellent young players they have. They have a hungry, passionate manager who works his socks off in training. If a player has the opportunity to leave, he might think, "Am I going to miss out on something special?"
Walker was snapped up by Tottenham from Sheffield United in 2009 and after being eased into the fold through a number of loan spells, has gone on to make over 200 appearances for the club while earning 25 England caps.