African All Stars
Southampton's Mario Lemina hit with one-year driving ban, fined £96,000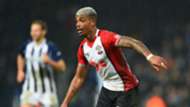 Gabon international Mario Lemina has received the UK's biggest-ever speeding fine and been banned from driving for a year.
The Southampton star was handed a massive £96,000 fine at Aldershot Magistrates' Court on Monday – three times his £32,272-a-week pay.
Lemina was caught by speed cameras driving at 95mph on a dual carriageway and twice driving at 60mph in a temporary 40mph speed limit.
He also claimed that he did not know if his brother or cousin were behind the wheel of his £50,000, 155mph Mercedes-AMG.
With 39 points already on his license, the midfielder earned a lengthy ban, while the size of his fine was described by magistrates as "the most ever seen".