Sources: USMNT goalkeeper Steffen nearing Bristol City move after $3.9 million offer

Ives Galarcep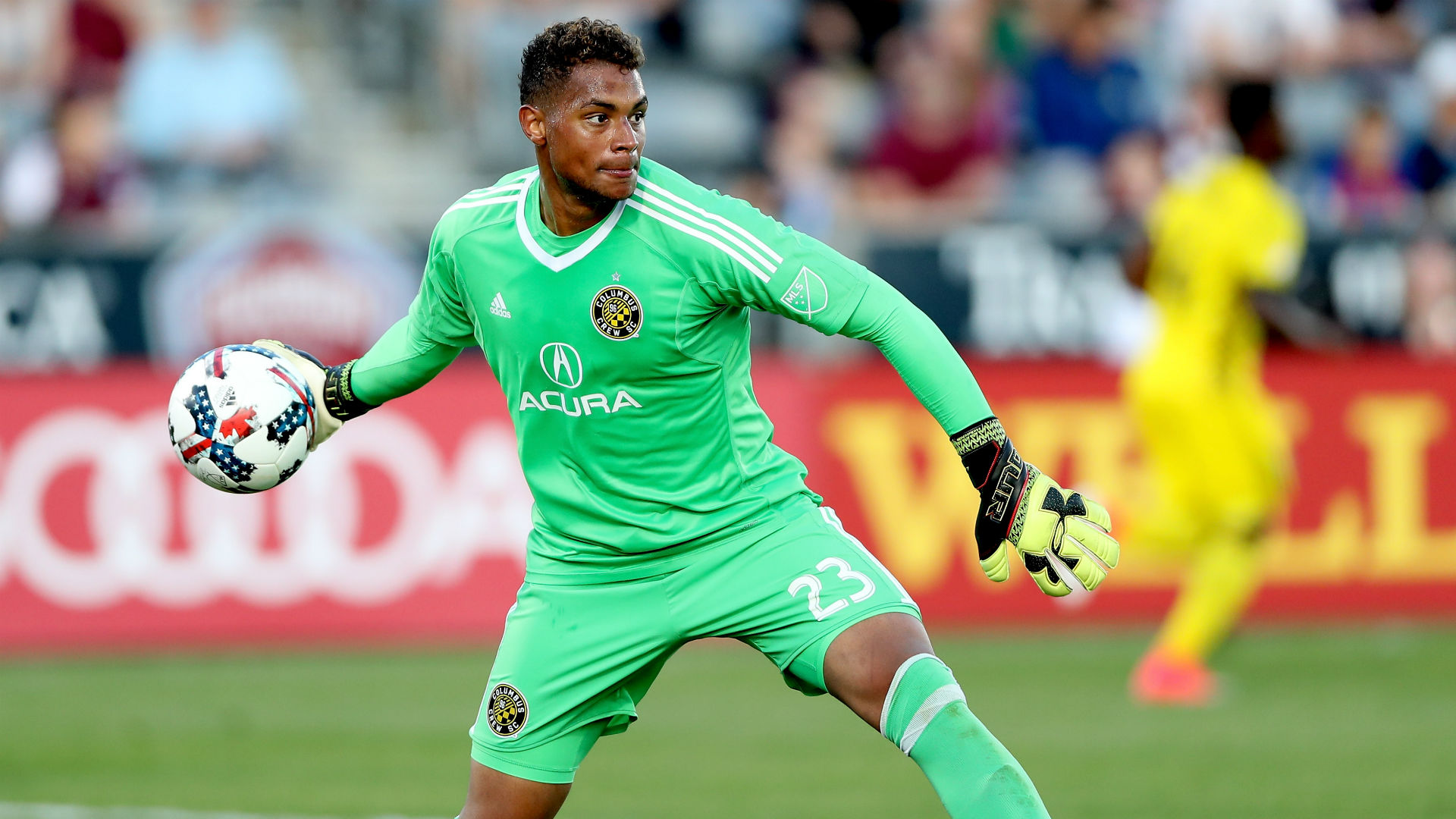 Last season, for the first time in two decades, there were no U.S. national team goalkeepers playing in either of England's top two divisions.
That void is on the verge of being filled.
Championship side Bristol City has made a $3.9 offer for Columbus Crew and U.S. national team goalkeeper Zack Steffen, and sources tell Goal that Steffen is leaning towards agreeing to a move once the two teams agree on a final price.
The offer, first reported by MLS Soccer on Wednesday, would be the highest price ever paid for an MLS goalkeeper, surpassing the $3 million Manchester United paid for Tim Howard in 2003 (though the Howard fee would be worth $4.1 once adjusted for inflation).
Steffen has established himself as one of the best goalkeepers in MLS after signing with the Crew in 2015 following an unsuccessful stint with German club Freiburg. The 23-year-old helped lead the Crew to the Eastern Conference finals in 2017, and followed up his excellent run of form in the playoffs with a call-up to the U.S. national team, where he is seen as one of the leading candidates to take over the starting spot as the USMNT prepares for a new World Cup qualifying cycle.
The Crew have yet to formally accept Bristol City's offer, but sources tell Goal the sides are close on a fee, so a deal is expected to be agreed upon. Steffen is ready for another move to Europe after being largely unhappy with his transfer to Freiburg in 2015. He only spent a year in Germany before returning to the United States and landing with the Crew. The biggest hurdle remaining to the move is MLS agreeing to a price on the deal.
Among the factors that could lead Steffen to decide the time is right for a move is the cloud of uncertainty currently hovering over Columbus, with rampant rumors that club ownership will move the team to Austin, Texas. That, coupled with the persistent rumors that Gregg Berhalter is a leading candidate to become the next U.S. national team coach, could compel Steffen to take another shot at plying his trade in Europe.
Berhalter didn't seem opposed to the move either, telling MLS Soccer: "Every transfer window we've had we've been getting calls about some of our players, so this is pretty much normal. What I'd say is that, like always, we want to be a place where we get players and we develop them and we help them advance in their careers, wherever that may be."
Bristol City, which finished in 11th place in the Championship last season, is in the market for a goalkeeper, with manager Lee Johnson confirming the club's search for one on Wednesday.
"Yeah, there's no secret about that. We are looking to do that. I think I've said that before," Johnson told Bristol Live when asked about the search for a goalkeeper. "Well, it's one of those where I wouldn't say there'll be someone signing tomorrow but the plates are spinning and it could happen. It's not something that's definitely going to happen but it could."
Steffen would look to follow in the footsteps of a long list of American goalkeepers who enjoyed success in England, with U.S. national team stars Brad Friedel, Kasey Keller, Marcus Hahnemann, Brad Guzan and Tim Howard having all played for English clubs.