South Africa
Safa: Elective congress to go ahead as planned
South Africa Chief Editor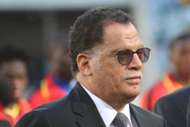 The South African Football Association (Safa) has reiterated that Saturday's elective congress will go ahead as planned despite concerns that it might be postponed. 
Ace Ncobo, who was set to go head-to-head with Dr Danny Jordaan for the position of president until he decided to turn down the nomination, has been threatening to interdict the congress. 
This despite an 'agreement' that was reached by the two parties following Fifa's intervention last week. 
In a statement released by Safa on the weekend, the country's FA  made it clear that the congress will go ahead, having already put together an Electoral Committee to monitor and oversee the presidential election.
As things stand, Jordaan is expected to be elected unopposed after Ncobo turned down his nomination. 
Below is the official stament as released by Safa this past weekend:  
As the South African Football Association (Safa) prepares to go for the Elective Congress next Saturday, 24 March 2018, the following issues need to be addressed effectively.
- That the elections will go ahead as agreed by the Safa Congress on Saturday, 24 March 2018 and no other member, outside or within football, can decide otherwise.
- That the continued talk of Ace Ncobo is not an issue as the former referee is not a Presidential candidate anymore as he officially withdrew during a meeting brokered by a Fifa representative and COSAFA President, Dr Phillip Chiyangwa.
- According to that agreement which was reached on Thursday, 15 March 2018; nothing in that accord talks of the elections being postponed.
- The Safa NEC met on Thursday afternoon to put together an Electoral Committee as prescribed by the Safa Constitution and that Committee will monitor and oversee Saturday's elections.