Rebuilding from the back - Columbus Crew lean on new-look defense to get back on track
Thomas Floyd
Feb 23, 2017 04:05 UTC +00:00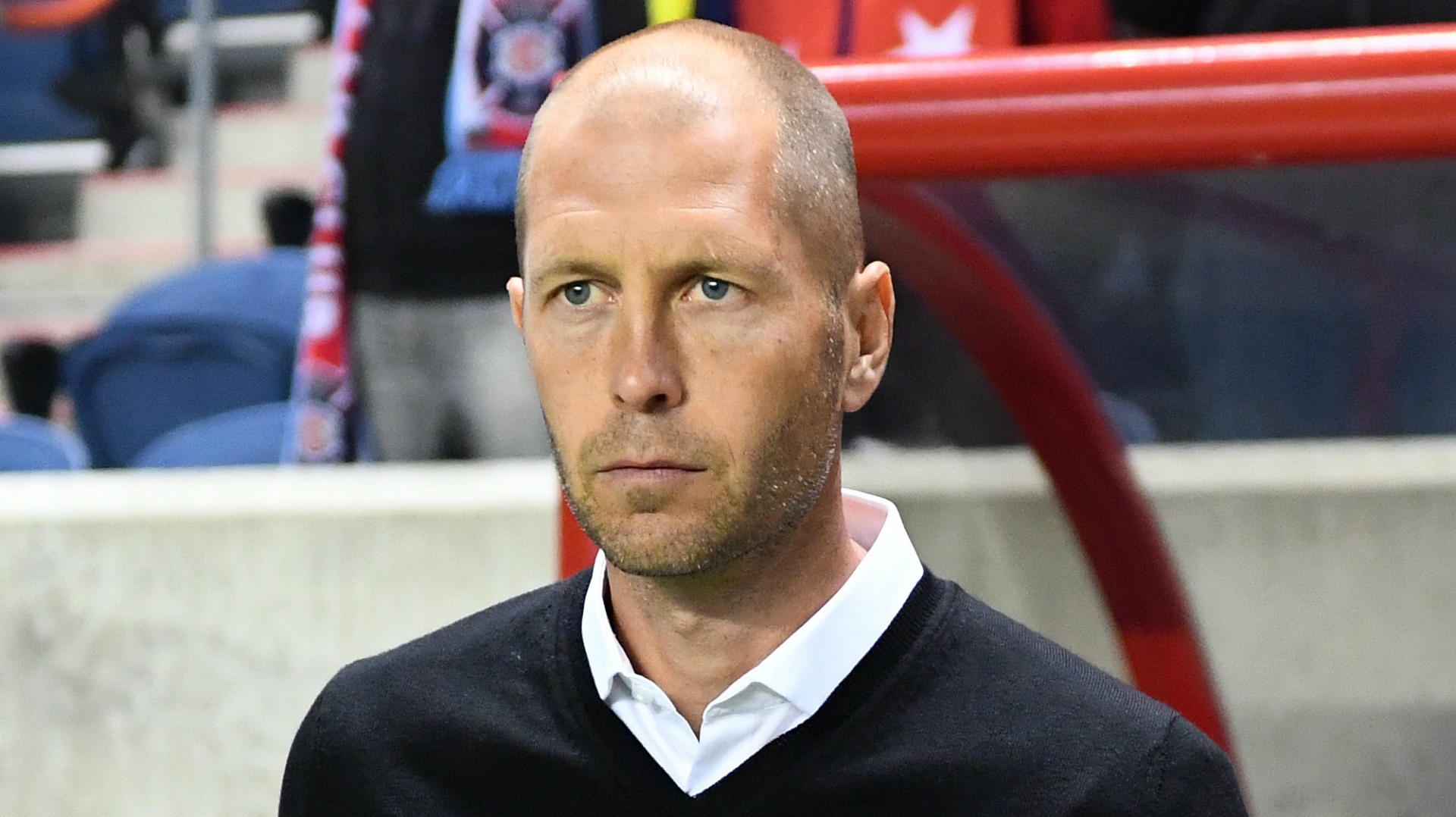 Mike Dinovo
---

2017 MLS SEASON PREVIEW
---
It's tough to pin down exactly what went wrong for the Columbus Crew in 2016. Their Eastern Conference opposition grew more competitive. Long-term injuries played a part, as well. The saga that saw Kei Kamara shipped to New England was no small distraction.
But there also were breakdowns in Columbus' possession-oriented system. Having led the Crew to the playoffs in his debut season before taking them to the MLS Cup final a year later, Gregg Berhalter saw the club regress in his third campaign as coach.
MORE: All you need to know about the Crew
Opponents pressed Columbus in hopes of disrupting its methodical approach, and a lack of cohesion left the Crew vulnerable as they finished second-to-last in MLS with 58 goals conceded. At 8-14-12, Columbus missed the playoffs for the first time under Berhalter.
"Last year at times we [possessed the ball] extremely well — in fact better than we have in the past," Berhalter told Goal. "Where we got hung up and where we got in trouble was at times we didn't fully commit to it, and I think that put us in a bad position. The beauty of this system is it needs all 11 players wanting the ball, wanting to open up, wanting to move and wanting to take chances."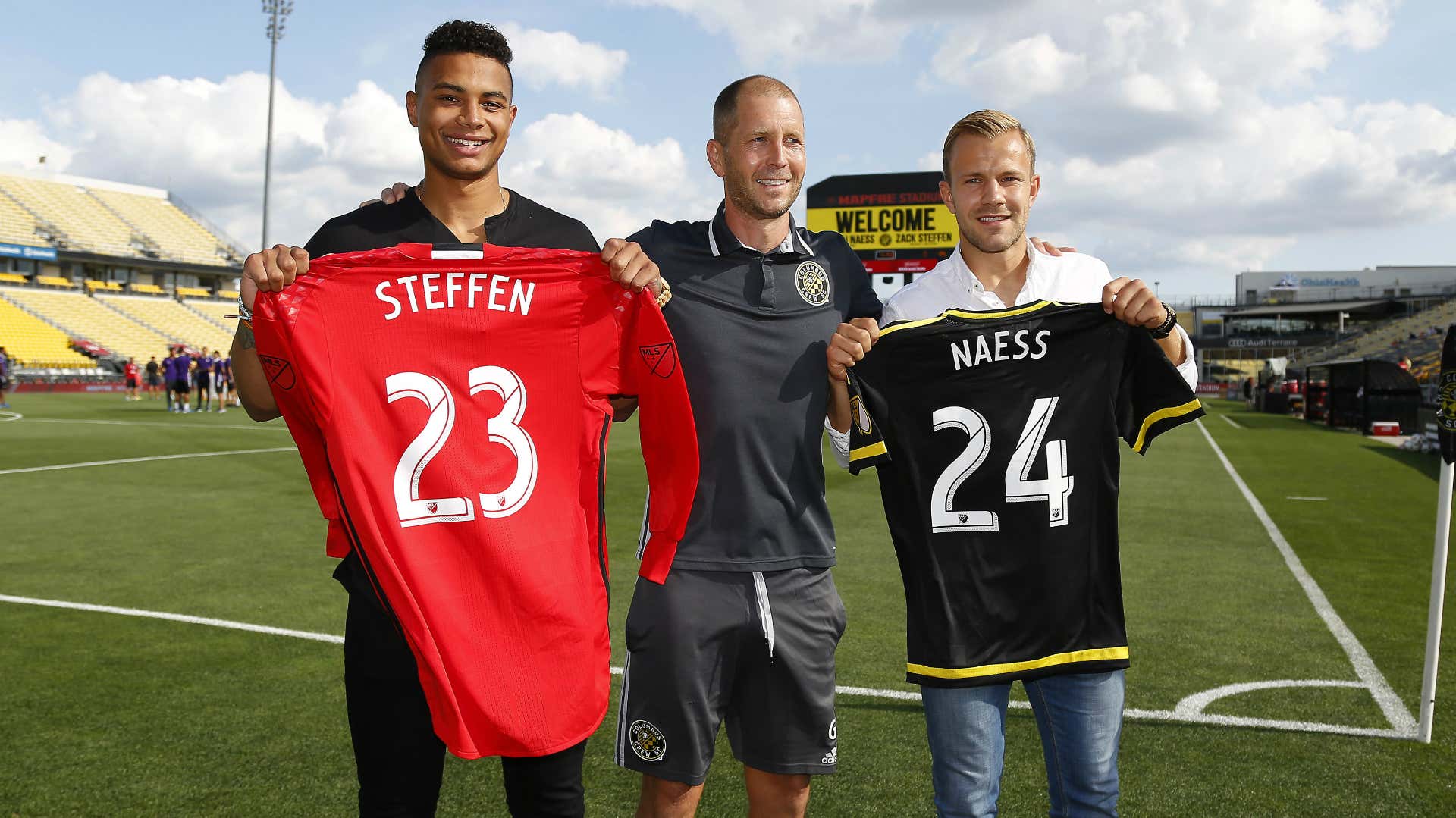 So changes were made. The attack — with advanced midfielders Ethan Finlay, Federico Higuain and Justin Meram setting up striker Ola Kamara — remained intact. But the defensive foundation of Columbus' build-from-the-back system has been overhauled.
In doing so, the Crew parted ways with two key players brought in by Berhalter when he took over for the 2014 season: goalkeeper Steve Clark and center back Michael Parkhurst. To call them fixtures is almost an understatement — the duo combined to miss just four MLS matches over the past three years.
Young goalkeepers Zack Steffen and Brad Stuver now find themselves looking to fill Clark's void. Newly signed Ghana international Jonathan Mensah is expected to partner at center back with Nicolai Naess, a midseason addition last year.
Curtin facing important year with Union
Homegrown player Alex Crognale and first-round draft pick Lalas Abubakar are options in central defense as well, while Finland international Jukka Raitala has been brought in to push Waylon Francis at left back. Although Wil Trapp and Tony Tchani are the incumbents in central midfield, offseason additions Mohammed Abu and Artur also are options to link the defense and attack.
When it came to that defensive revamp, fitting the Crew mold was key.
"The first thing is identifying players that play in teams that have a similar philosophy," Berhalter said. "I think that's very important. And the second thing is that as we're recruiting a player, we ask them to watch some games of ours. We ask them to look at our system and see if it's something they can imagine themselves fitting into."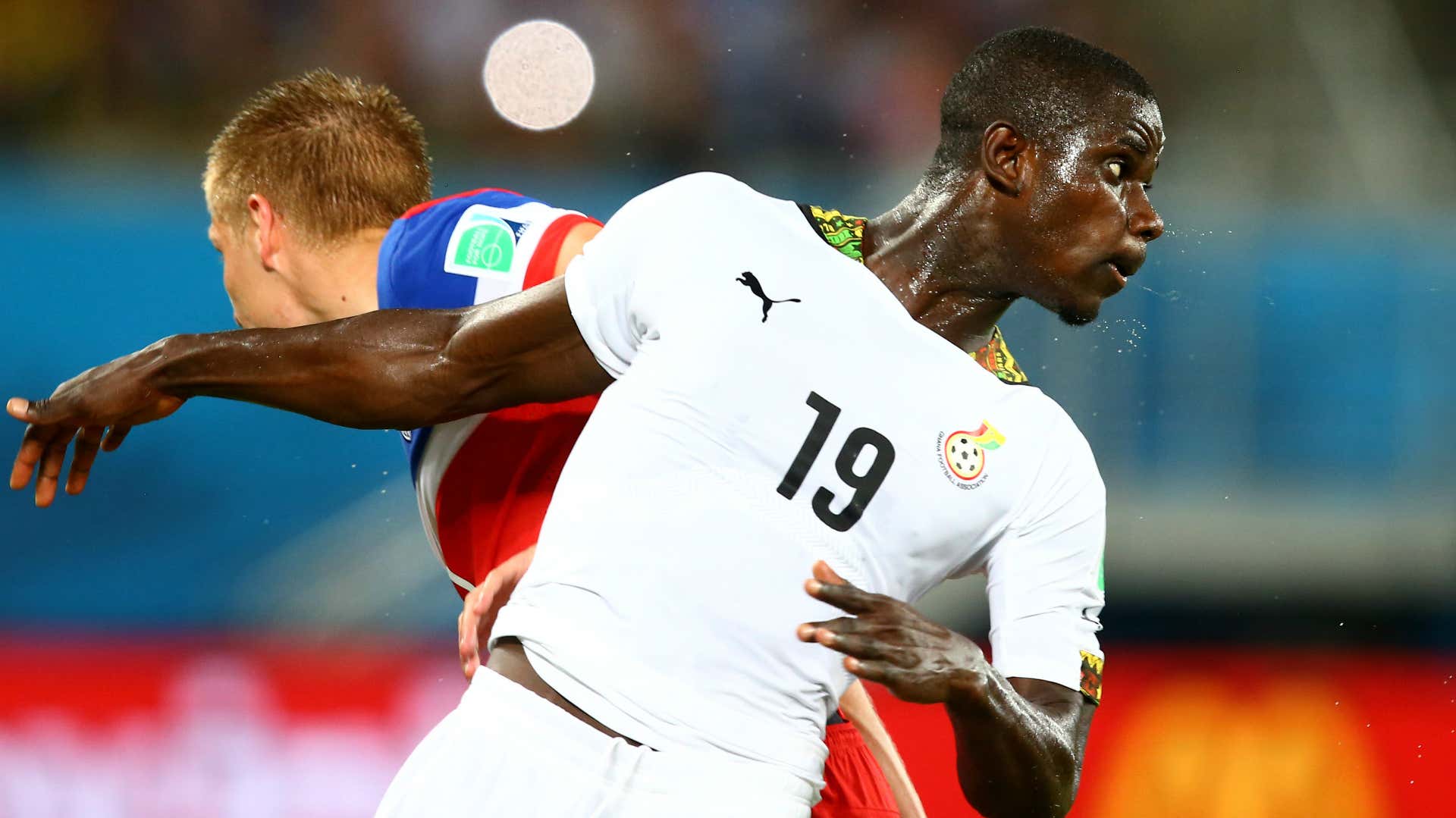 In addition to acquiring new personnel, the Crew have worked this preseason on coping with different types of pressure from the opposition. Berhalter also wants positions to become a more abstract notion, with players encouraged to interchange and capitalize on space wherever they find it.
"You're just learning small things in the game," Crognale said. "As a defender, you might want to play safer and maybe clear a ball. But now with the system we're playing, Gregg wants us to find solutions and keep the ball and create openings and create angles, even in our defensive third."
Berhalter added: "Our objective is to maintain ball possession and disorganize the opponent. It just so happens that another way to do that is having them try to press you and being able to play out of a press. It makes the field that much bigger and gives us the opportunity to take advantage of that space there."
D.C. United lays groundwork for new era
It's a system that Berhalter, as head coach, has implemented with the first team. As the Crew's sporting director, meanwhile, the 43-year-old has helped ensure that the mindset trickles down through the club's youth development.
In doing so, Columbus is emphasizing a top-to-bottom culture over individual pieces — ideally making squad turnover a less burdensome proposition.
"The academy plays the same style that the first team plays," said Crognale, a Crew academy product. "That's a big part of what Columbus is trying to do as an organization."
That said, there's no substitute for raw talent. In signing Mensah — a swift and strong center back with a pair of World Cups under his belt — Columbus has added a player capable of closing down opposing counterattacks. For a team that led MLS in possession last year but still leaked plenty of goals, Mensah's defensive range looms large.
"It's very important for us to be able to play a high line and for us to be able to play with space behind us," Berhalter said. "A lot of times, if we have the ball, we advance into the opponent's half and we need a physically imposing center back that can dominate on these possessions that we lose and the ball comes out. That's one of the main strengths we saw in Jonathan — he's a very good 1v1 defender, extremely strong, very hard to knock off the ball, very hard to gain position on."
Naess, meanwhile, is a technically proficient complement to Mensah's physicality, boasting an ability to pick out passes from deep positions. Perhaps the biggest question for Columbus sits in goal, where Steffen or Stuver will be relied upon to keep the ball on the ground.
Yet one thing is ensured: This defense will look very different than the group that won an Eastern Conference title two years ago and struggled last season. In that regard, the unit will be a referendum of sorts on the malleability of Berhalter's approach.
"I think it's a great challenge, to be honest," Berhalter said. "It's the type thing that gives you energy. You're disappointed and you have to refocus and you have to get a group playing well again, and I'm excited about it."