WTF
Pele, Shevchenko & the footballers who went into politics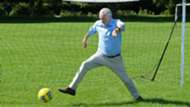 With the British general election taking place on June 8, Goal looks at some of football's ties with the fiercest competition of them all: politics
---
ROMAN PAVLYUCHENKO
---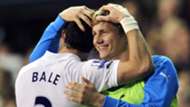 Remember Pavlyuchenko? The Russian striker spent four years with Tottenham, scoring 21 goals in 78 appearances. Not a great return, sure, but when you consider the added fact that he was also a city councilman representing Vladimir Putin's United Russian Party at the same time...
Who would you rather work harder for: Harry Redknapp or one of the most feared world leaders on the planet? Interestingly, a Russian commentator allegedly accused Pavlyuchenko of only getting into politics because the global financial crisis was affecting his wages.
Honourable mention here must go to Andrey Arshavin, who stood for the same party in 2007, though pulled out shortly before the vote.
---
MARC WILMOTS
---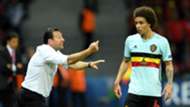 Belgium's all-time leading World Cup scorer swapped football for politics after his retirement in 2003, and was duly elected to the country's French-speaking liberal party, the Reformist Movement (Mouvement Réformateur), with the aim of developing sporting projects across the country. 
However, in a shock move criticised by many, Wilmots resigned from his post in 2005 to bookend what is now considered one of the country's least successful political careers. 
---
THOMAS BODSTROM
---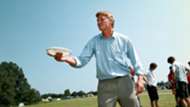 After playing in Sweden's top tier for two seasons, turning out for AIK Stockholm at the peak of his playing career, Bodstrom lept headstrong into politics. 
Despite not being an MP and severely lacking experience in the field, he was named the Swedish Minister for Justice in 2000 and held the post for six years.
Also a defence lawyer, Bodstrom remains a politician as part of Sweden's Social Democratic Party.
---
ANDRIY SHEVCHENKO
---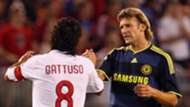 Sheva had been active in politics since the 1990s, with he and several other Dynamo Kyiv players publicly backing the Social Democratic Party of Ukraine before going on to back Viktor Yanukovych in 2004.
Following his retirement in 2012, however, the one-time Ballon d'Or winner immediately joined 'Ukraine – Forward!' (apt, right?) and took second place on the party list for the 2012 election. It turned out to be a failure, however, with Forward! picking up only 1.58% of the national vote, winning no constituencies and thus no representation in parliament.
---
ZICO
---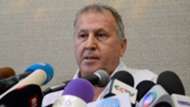 The Brazilian great worked briefly as part of Fernando Coller de Mello's administration in the early 90s as the Minister for Sport where he helped pass a bill that endeavoured to assist sports clubs in their business affairs and ensure they were run in a more professional fashion. Good on him.
---
GRZEGORZ LATO
---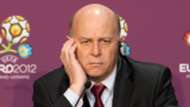 Still the only Polish player to win the Golden Boot at a World Cup, the Malbork native followed up a stellar international playing career by entering the political arena in 2001 as a member of the Democratic Left Alliance as a senator.
Golden Boot aside, one of Lato's most famous moments came before resigning as the President of the Polish FA in 2012, when he unceremoniously sacked national team coach Leo Beenhaker on public television following a 3-0 thumping at the hands of Slovenia.
---
OLEG BLOKHIN
---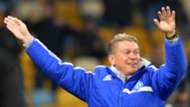 The 1975 Ballon d'Or winner and still Dynamo Kyiv's top scorer with 266 goals, Blokhin was elected twice to Ukrainian parliament for left-wing party Hromada – first in 1998 then again in 2002.
What's so great about that, you ask? He was juggling his political career with the management of PAOK, AEK Athens, Ionikos and Ukraine (whom he led to their first major finals) at the same time.
---
GIANNI RIVERA
---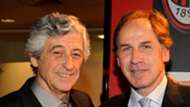 Now 73 years old, Rivera is an AC Milan legend, scoring 122 Serie A goals for the club from attacking midfield. And as smooth as the Rossoneri icon transitioned defence into attack, his own shift into politics was just as slick.
Starting his political career in 1986, Rivera became a member of the Italian Parliament in 1987 with the Christian Democracy party before being re-elected in 1992, 1994 and 1996. Having served as an under-secretary of defence under Romano Prodi's government, Rivera remains a Member of the European Parliament for the Uniti nell'Ulivo party.
---
GEORGE WEAH
---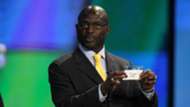 The Ballon d'Or winner ran for the presidency in his native Liberia in 2005, shortly after the country's second civil war. Despite his huge popularity, however, he ultimately failed in his battle against Harvard-educated Ellen Johnson Sirleaf, whose followers criticised Weah's lack of experience and belittled his education.
He got his own back, though, beating out Sirleaf's son Robert to the Senate of Congress for Democratic Change in 2014.
---
VIKTOR ORBAN
---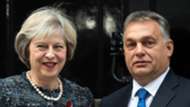 The current prime minister of Hungary's ties with football go from tenuous to amusing very quickly.
At a glance, the fact that he turned out for local side Felcsut FC at amateur level means perhaps he shouldn't be on this list, but when you consider he was available for transfer in Football Manager 2006 things become interesting.
Now the Felcsut chairman, Orban is also the father of 25-year-old now retired midfielder Gaspar Orban.
---
PELE 
---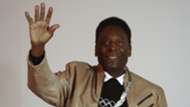 Back in 1995, Brazilian president Fernando Henrique Cardoso appointed Pele as the Extraordinary Minister of Sport, a position he held until 2001. 
During his time in the superfluously-prefixed role, the three-time World Cup winner proposed legislation to reduce corruption in Brazilian football – an act that would go on to be called 'Pele's law'.
It all ended on rather a sour note, though, with the icon leaving the post after being accused of involvement in a corruption scandal; the very thing he was appointed to stamp out.
With nothing ever having been proven and UNICEF denying all claims, we live in hope that one of football's great humanitarians was merely the target of a smear campaign.
---
LILIAN THURAM
---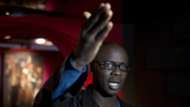 Although never an elected official, Thuram has been hugely involved in political movements since hanging up his boots. France's most-capped player has campaigned against everything from racism to discrimination against the LGBTQ community.
His greatest achievement, however, must be when he debated former French president Nicolas Sarkozy on live television after the latter had labelled kids from French ghettos as 'scum'. Coming from a poor background himself, Thuram was not happy.
The former defender gave the right-winger his comeuppance after turning down Sarkozy's job offer to become the 'Minister of Diversity' in a dramatic snub.