NYCFC trades former No.2 pick Shelton to Sporting KC for Abdul-Salaam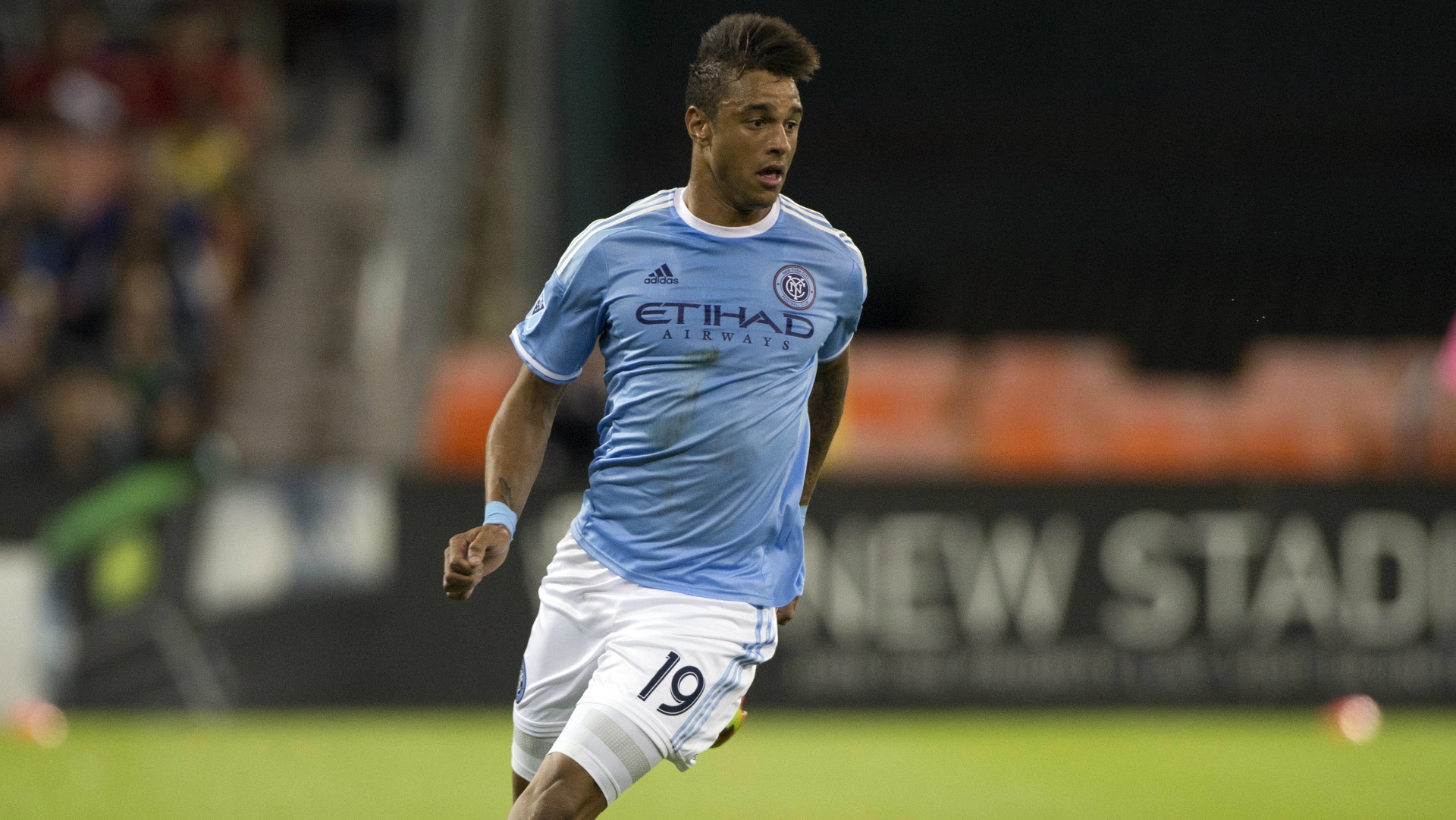 Tommy Gilligan
New York City FC has agreed to send Khiry Shelton to Sporting KC in exchange for Saad Abdul-Salaam, the MLS teams announced Thursday.
The deal is a straight player swap with no money or draft picks exchanged.
"Khiry is a player whose intangibles always stood out to us, even as we had followed him from early in his college years," Sporting KC manager Peter Vermes said in a statement. "We look forward to bringing him to Kansas City and are enthusiastic to see him on the field during preseason, which is just over a month away."
Shelton, the former No.2 overall pick in the 2015 MLS SuperDraft and first in team history, seemed to be on the way up in his second season, scoring four goals and adding nine assists in 22 games played for NYCFC in 2016.
However, things went south for the 24-year-old Shelton in 2017, as he was limited to 15 appearances and only three starts and managed just a single goal and no assists.
Abdul-Salaam, 26, has had a similar path to Shelton. Taken No.12 overall, also in the 2015 draft, he broke out in his second season, playing in 30 games and starting 26. He recorded six assists from the right-back spot en route to earning Sporting KC's defender of the year honors.
"Abdul-Salaam is an experienced player in this league and he's coming to our team hungry for success," Vieira said in a statement.
"I'm really happy to have added another quality player who can help the team to be successful."
However, he was dropped to the bench in favor of moving Graham Zusi to right back before the start of the 2017, which saw Abdul-Salaam's playing time decrease to just 12 games this season with 10 starts. He did manage his first MLS goal, but added just one assist.