Paul Pogba
'No flash haircut, no emoji - Pogba is potential but De Bruyne is class' - ex Man Utd star Parker
Paul Pogba is yet to justify an £89 million price tag at Manchester United, says Paul Parker, with a player more concerned with haircuts and emojis needing to take inspiration from derby rival Kevin De Bruyne.
The Red Devils were considered to have pulled off quite the coup, even in a then record-breaking deal, when returning the highly-rated France international to Old Trafford in 2016.
Pogba was expected to thrive at Old Trafford and cement a standing alongside the likes of Lionel Messi and Cristiano Ronaldo at the very top of the global game.
He has, however, struggled for consistency throughout his time with the Red Devils, while also seeing his off-field antics questioned, and has now been passed not only on the world stage but also domestically in Manchester by an understated star guiding City towards Premier League title glory.
Former United defender Parker, speaking exclusively to 888 Sport, said of Pogba's inability to unlock his full potential: "Can Pogba become the player he wants to be? He can but his priority has got to be his football – that should stick out more than his hair.
"It's fine to have all the haircuts and emojis and whatever but to earn all that, go and do your talking on the pitch. Everybody knows he can do it because everybody saw him at Juventus. He was fantastic in that style of play and the players around him helped him.
"So he needs help and his first priority when he's asked what he wants to be and replies that he wants to be the best player in this team is to say, 'well forget your hairdresser for a while'. Just go out there and become a player first then you can do what you want with your hair because people won't notice anyway because they'll only see the player.
"De Bruyne won't do anything with his hair and he doesn't have an emoji: he's playing football and when you talk about the best five players in the world you'll mention Messi, Ronaldo, [Mohamed] Salah and De Bruyne will be in there.
"When you mention Pogba people will have a little bit of a laugh then talk about his hair and the problems he has with [Jose] Mourinho. That's not really what you should be known for when you cost £89m."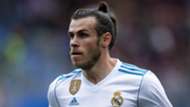 Having failed to find full value in Pogba so far, United are expected to spend big once again this summer.
Real Madrid forward Gareth Bale is a long-standing Mourinho target and a man said to be edging towards the exits in Spain, but Parker fears the Wales international would be another expensive misfit.
He added: "You have to wonder whether Gareth Bale would fit in. Where would he play? He's not a wide player anymore and likes to do his work through the middle.
"There are a lot of players who are already placed in the middle and the problem is a need for someone who is happy to provide width and stay out wide. [Anthony] Martial wants to come in. [Marcus] Rashford wants to come in and is very good at it. Bale would just be another player who wants to be a centre-forward.
"From a marketing side it makes sense but you have to ask if Gareth Bale would be comfortable there and given freedom. He's not a player to track back and his first thought is always offensive and to run at people with pace and will he be given a chance to do that?"
Read the full 888sport interview with Paul Parker, including his prediction for the Manchester Derby this weekend.