New U.S. Soccer policy requires standing during national anthem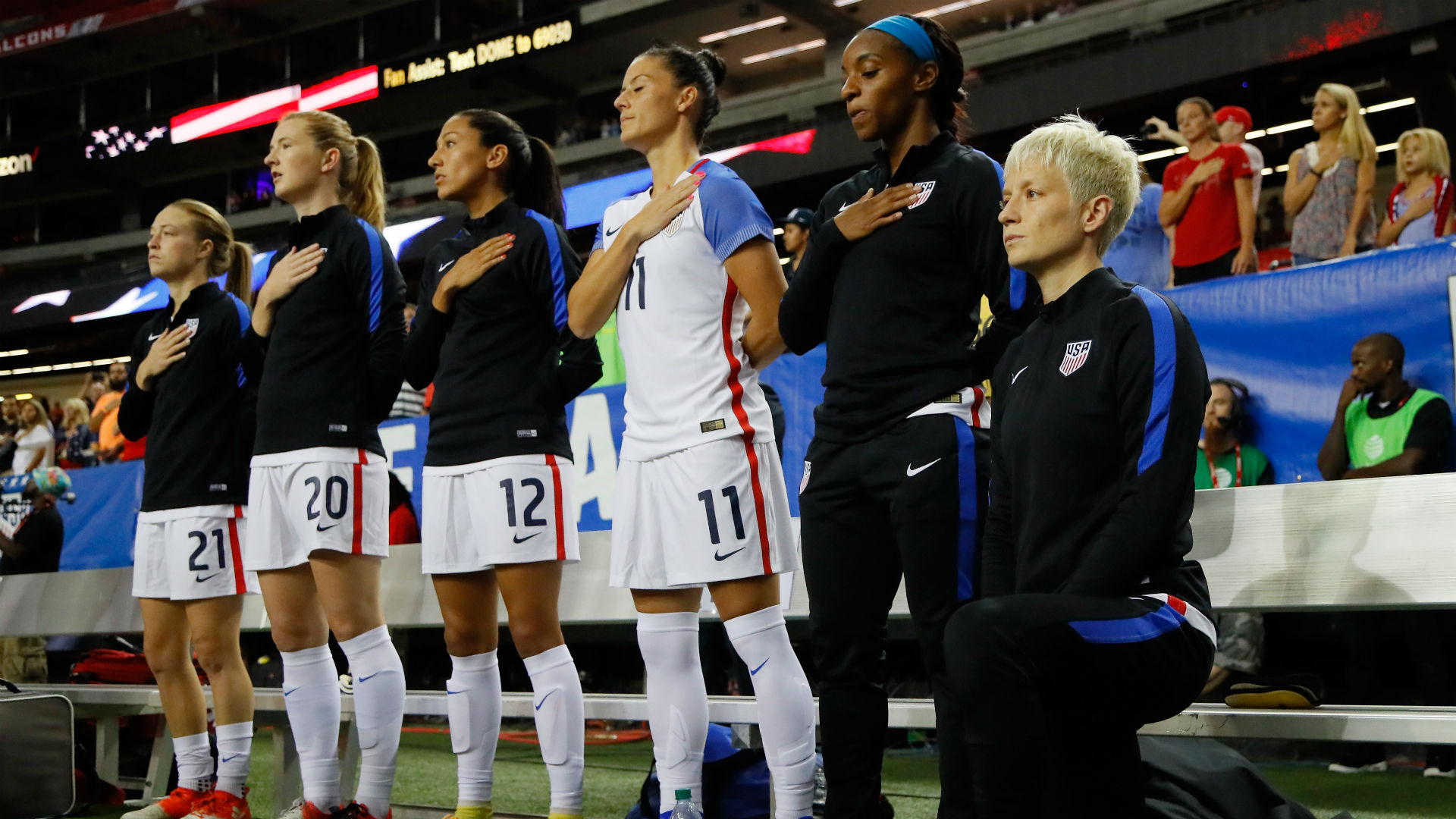 Kevin C. Cox
U.S. Soccer has announced a change to its bylaws Saturday, requiring players stand during the pre-game national anthem.
The new policy states "All persons representing a Federation national team shall stand respectfully during the playing of national anthems at any event in which the Federation is represented."
WATCH: Pulisic scores as Dortmund routs Leverkusen
Previously there was no official policy. This became controversial when women's national team star Megan Rapinoe decided to kneel during the national anthem before games in solidarity with quarterback Colin Kaepernick, who did the same prior to NFL games, to protest social injustice in the United States.
Rapinoe also knelt before her games in the National Women's Soccer League with the Seattle Reign.
Fox Sports Stuart Holden reports U.S. Soccer president Sunil Gulati said the change was unanimously approved by the federation. Holden also reports punishments for violations will be done on a case-by-case basis.