Mourinho: 'Killer' Chicharito would have scored 20 goals with Man Utd
Javier "Chicharito" Hernandez could have been prolific if he stayed at Manchester United, according to Jose Mourinho.
The Red Devils boss told reporters that the Mexican international could have hit double figures with little trouble this season had he still been at Old Trafford.
CONCACAF eyes 'League of Nations'
"We have good players, they are creative players, they can create, but they are not the kind of guy that is naturally a killer," Mourinho said.
"I give a simple example — in the way we play at Old Trafford, in the way we dominate opponents, in the way we play in the box, I think Chicharito would have scored 20 goals easy.
"Even coming from the bench for the last 10 or 20 minutes, he would have 20 goals.
"He is the guy that naturally the ball comes here, rebound here, rebounds there, boom, goal.
"The goalkeeper saves, he goes there, boom, goal. The cross is coming, he anticipates the first-post header, goal."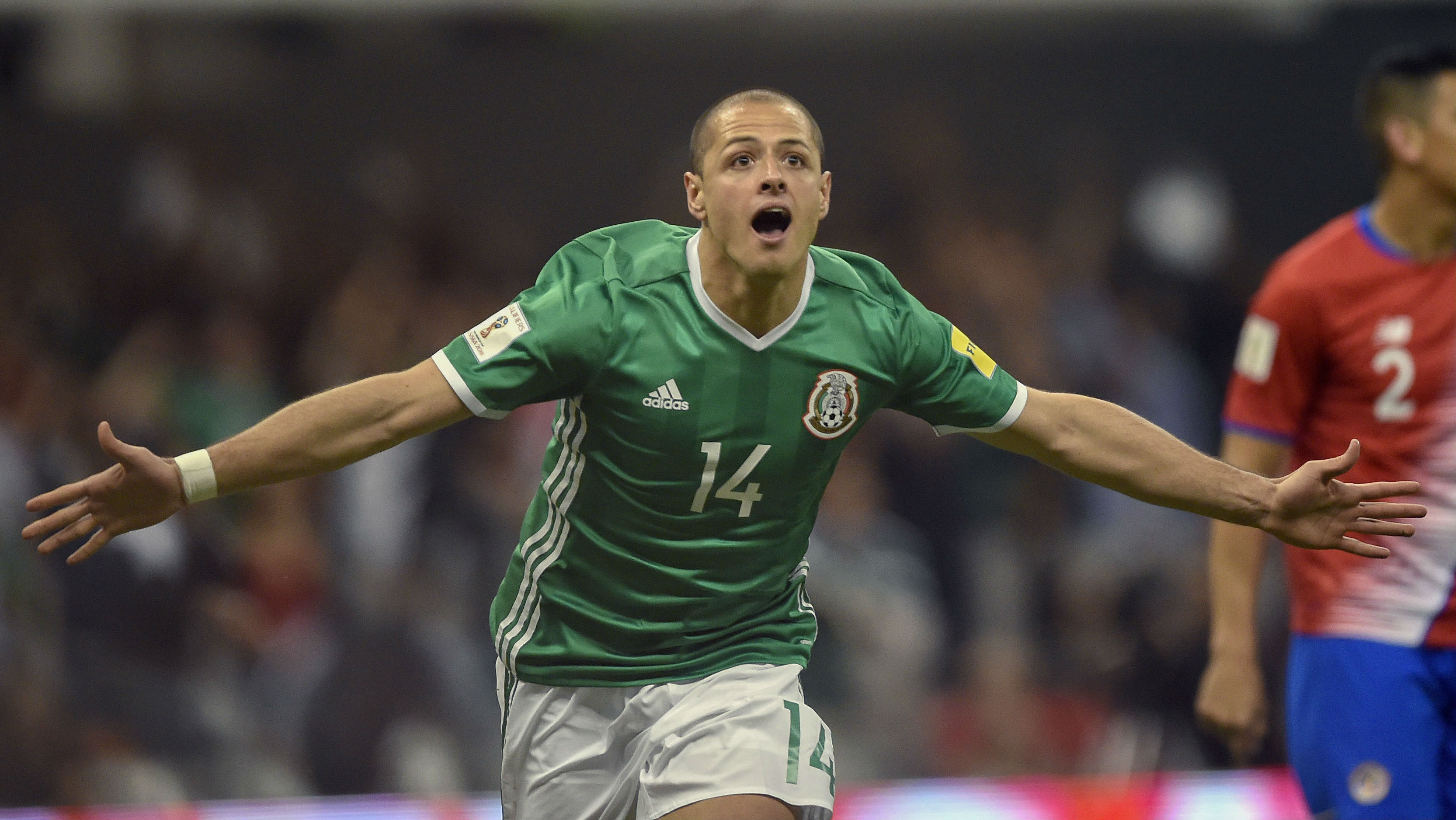 Only Zlatan Ibrahimovic has hit for double digits for United in the Premier League this term, something that Mourinho said Hernandez could have matched had he not been sold to Bayer Leverkusen for £7.3 million in 2015.
"I think Zlatan's number of goals [27] is a number for every striker," he said.
"I think all the others, and I am not just speaking about the strikers, I am speaking about the attacking players with freedom, they have to reach always reach a certain number of goals which, when added between them, means a lot of victories, a lot of points, but no-one has reached that level."
Hernandez has scored 27 goals in 51 league appearances for Leverkusen.