MLS Spotlight: Refreshed and refocused, Alejandro Bedoya at home in Philadelphia Union limelight
Thomas Floyd
Mar 09, 2017 14:31 UTC +00:00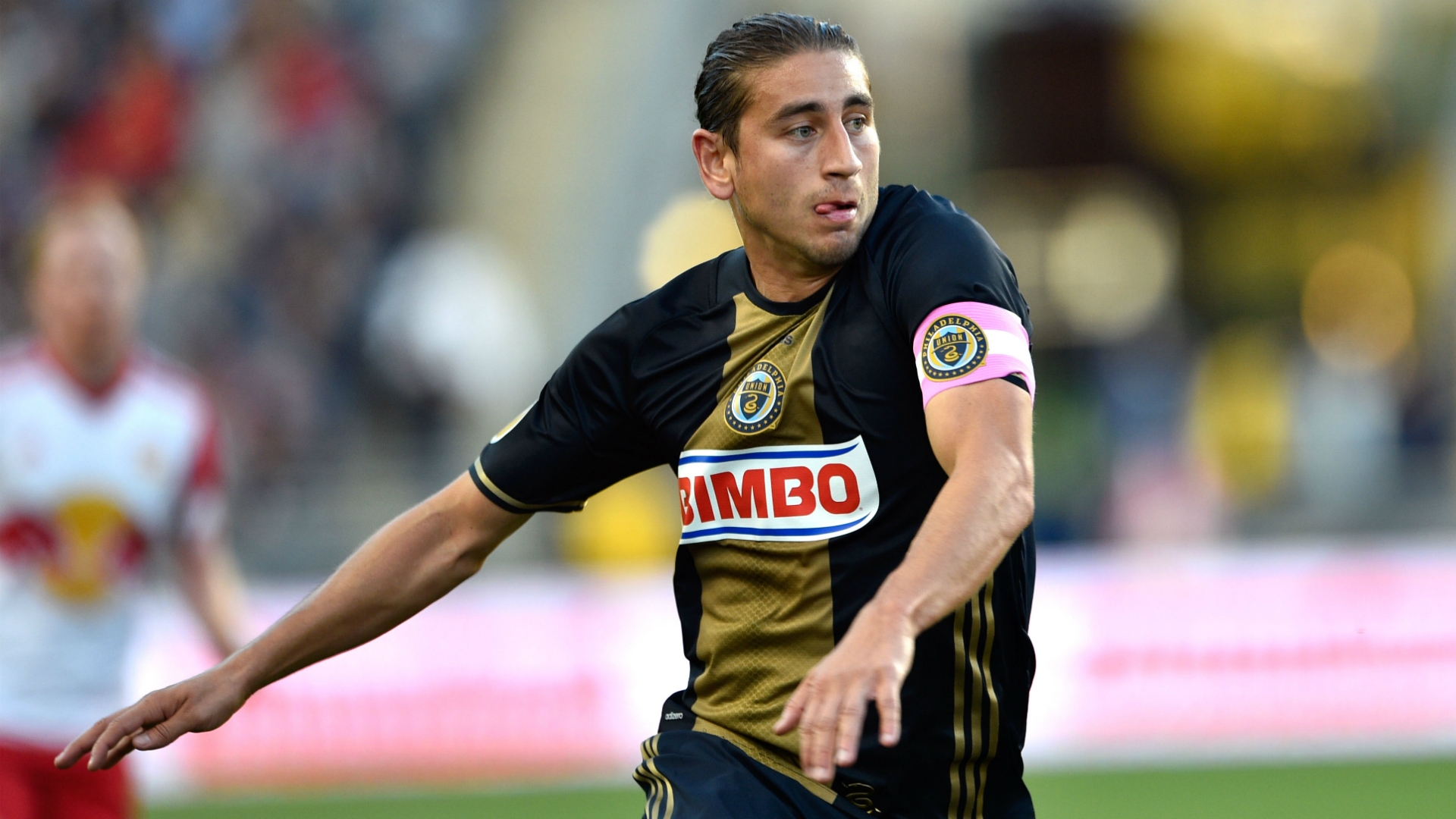 ---

EXCLUSIVE
---
CHESTER, Pa. — To Alejandro Bedoya, the idea of an offseason had become an abstract notion. With U.S. national team status came summer obligations. The 2013 Gold Cup. The World Cup in Brazil a year later. Then another Gold Cup. And the Copa America Centenario last summer.
As those tournaments chipped away at his time off between Ligue 1 campaigns with Nantes, Bedoya's longest "offseason" was all of 15 days. After moving to the Philadelphia Union last summer and seeing his first MLS playoff run end in late October, Bedoya found himself with two and a half months to spare.
So the 29-year-old separated himself from his profession. For three weeks, the sport was the last thing on his mind.
"No soccer," Bedoya told Goal. "No kicking, running — nothing."
Three thoughts on the USWNT's loss to France
Having lived in a hotel from August through the end of November, Bedoya used the time off to settle into his new home. For a father with a young family, off-the-field uncertainty presented no small distraction.
"Philly has become a real home now," Bedoya said. "It definitely feels good, and it makes a difference in your mindset. It makes you not have to worry about these little things that can take your mind off the real important stuff — and that's coming in here and working hard and focusing on soccer."
Refreshed and refocused, Bedoya followed the national team's January camp with his first MLS preseason. He's done dealing with the usual hurdles that slow down midseason MLS acquisitions — lagging fitness, fledgling chemistry and the like.
The midfielder has entered the 2017 campaign better prepared to meet the expectations that come with yielding his club's only seven-digit salary. On the international level, Bedoya often is portrayed as the glue that quietly holds the U.S. team together. But the Union don't want there to be anything quiet about him.
"I feel like in his career he's always been on great teams, whether it's FC Nantes or the national team, and I feel like he maybe sees himself as a role player," Union coach Jim Curtin said. "With the Philadelphia Union, I want him to be the guy — so it's a different role in some ways. We want him to take that leadership role, not just on the field but in the locker room."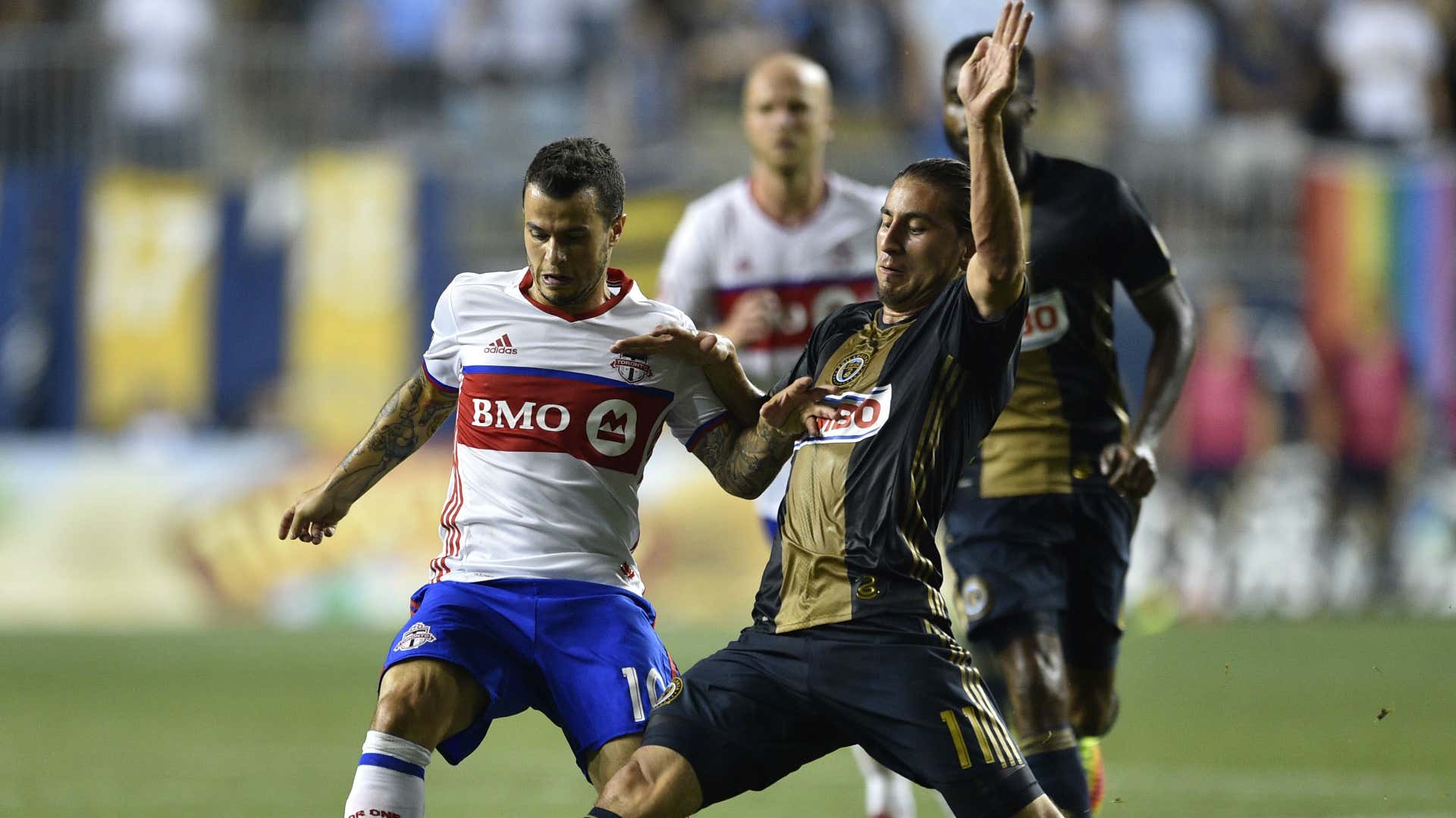 His place within a reframed U.S. national team picture is more fluid. Bedoya earned the start for Bruce Arena's first match back in charge, a friendly draw with Serbia in January. Yet he understands the squad is in a state of flux after back-to-back World Cup qualifying defeats prompted the firing of Jurgen Klinsmann in November.
"You smell blood," Bedoya said. "There's some roster spots available."
Since returning in 2013 after an 18-month absence from the national team, the Boston College product has been a staple of the U.S. lineup. Among his 57 caps: three starts at the 2014 World Cup and five starts at the 2016 Copa America.
Klinsmann made for a polarizing figure over his five-plus years in charge as coach and, later, technical director. Up-and-down results, contentious rhetoric and unpredictable tactics defined his era. But Bedoya was close to a sure thing.
Pulisic plays the best match of his career
"For me, I'm grateful for what he did — he brought me back into the fold," Bedoya said. "He was always very open and honest with me. ... But it's a results business, and sometimes when you don't get results going your way or in a certain fashion, you're going to get the boot. And that was him. Whether it was about him having too much control or power over things, that's for others to decide.
"I think his legacy will definitely be that he expanded the player pool. He got people to talk more about certain issues people [already] would gossip about, but really he brought them to the forefront — whether it's about U.S. Soccer, MLS, the soccer pyramid here in the States or the way we develop youth players in this country or the way we see soccer in the media."
Pick Bedoya's brain about his MLS introduction and it's clear he gives credence to some of Klinsmann's critiques, which often took aim at the roots of American player development.
Bedoya's path guided him straight from NCAA soccer to Europe, as he spent time with Swedish clubs Orebro and Helsingborgs and Scottish power Rangers before heading to France in 2013. Returning stateside after more than seven years abroad, he has developed a sense for the learning curve that can separate European prospects from their American counterparts.
"The biggest difference for me was the tactical awareness and understanding of the game from the guys coming up," Bedoya said. "That's what I try to bring, just that type of understanding, whether it's everyone moving as a unit or the spacing. MLS can improve on that, and it is improving obviously with better players, better quality."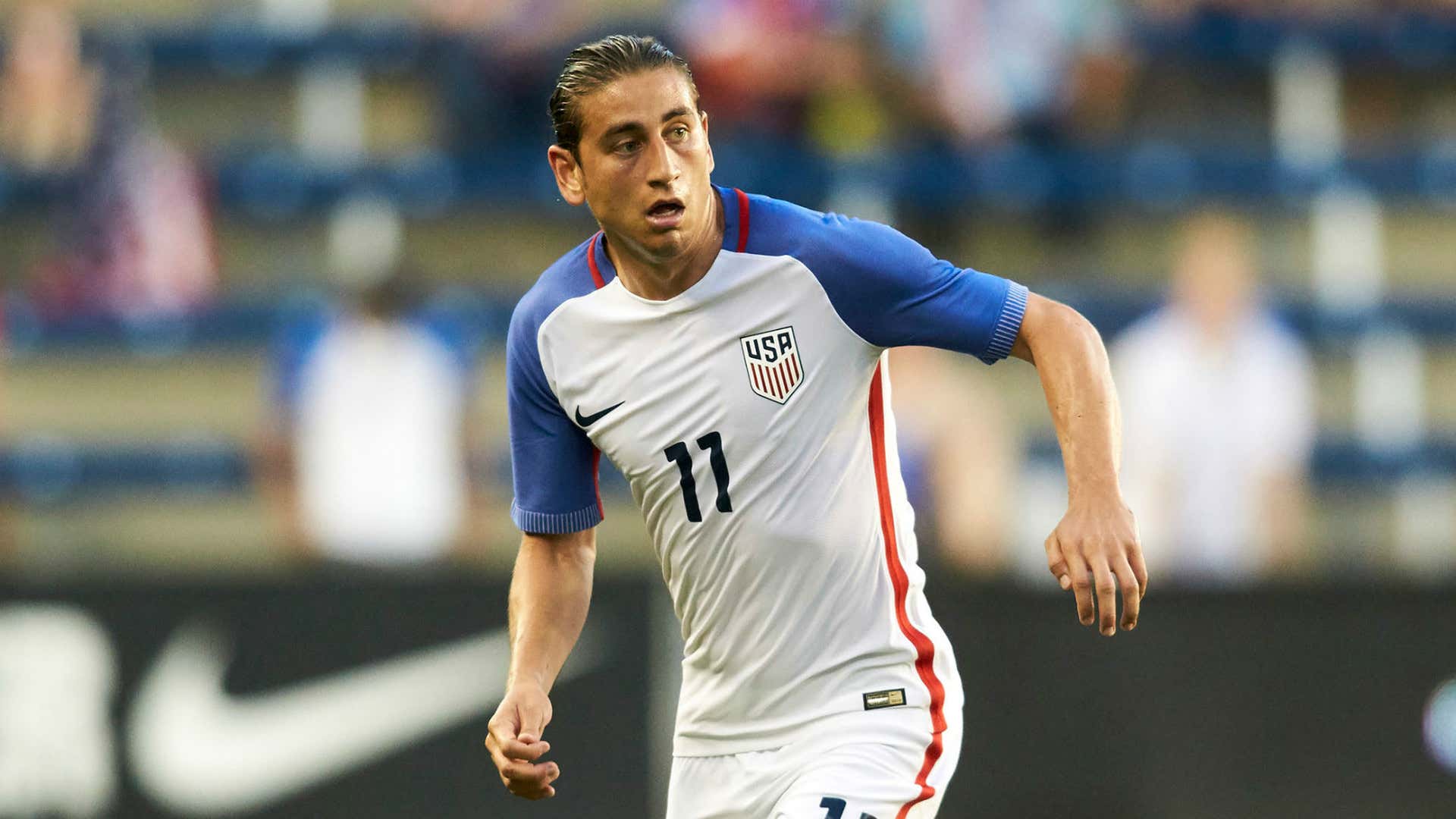 That soccer IQ is one of the reasons the Union splashed the cash for Bedoya last summer. Though typically used as a winger on the national team, the versatile veteran has been deployed across the midfield and, sporadically, at both fullback slots.
Upon signing with Philadelphia, Bedoya stepped into a box-to-box midfield role. He offered the expected industry, and an audacious chipped goal against Toronto FC showed a glimpse of his attacking prowess.
Following the offseason departure of Tranquillo Barnetta, the Union gave Bedoya the playmaker reins to kick off 2017. This year, he will be counted on to make plays in the final third — a big-money role for a big-money player.
"He always wants the ball," Union and U.S. midfielder Chris Pontius said. "His movement out of there, whether it's running through channels or creating space for other guys, is very, very good. When you have that it's tough because a lot of their players don't want to track it and it creates some confusion, and hopefully it leads to some scoring chances for us."
Zusi takes right back evolution to Sporting KC
Curtin also doubled down on Bedoya's leadership credentials, handing him the armband for the season-opening draw versus the Vancouver Whitecaps last weekend. In a sense, Bedoya comes across as the model Philadelphia captain.
A New Jersey native raised across the Hudson River from New York City, Bedoya has taken to life 100 miles down I-95. His on-the-field work ethic fits the ethos of a city with origins as a manufacturing hub. And Bedoya is cut from the same cloth as Philly sports fans unafraid to wield opinions, whether he's having his say on social media or calling into a radio show to defend his own performance.
"He's not one to shy away from conversations," Pontius said. "It may lead to arguments here and there, but it gets hashed out in the end. He's a vocal, passionate guy who wants to win."
Bedoya added: "The city, it's got a little bit of an attitude to it, blue-collar type of people, definitely this brass swagger. People here have strong personalities — and I think that suits me."