Santosh Trophy
Malappuram and Manchester United to Kerala in Santosh Trophy - Afdal is just getting started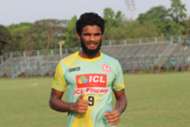 Afdal VK, a 22-year-old striker from the football-crazy district of Malappuram was one of the 12 teenagers from India to train at Manchester United soccer schools back in 2013. Five years later, he is back into the limelight at the national level thanks to impressive displays for Kerala in Santosh Trophy 2018.
On Friday, Afdal scored the only goal as Kerala edged past Mizoram to set up a grand finale against defending champions Bengal. He now has three goals to his name.
"I got selected from Kozhikode and then passed the final round in Bengaluru.12 of us were selected to train at Manchester United soccer school. We were able to watch Manchester United's match against Reading there. We got to see the stars," Afdal recollected the event that made headlines in 2013.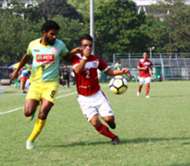 "I'm participating in a senior level championship for the very first time. It's tough overall when taking on seniors considering our age and physique but the players have played well and it has been good so far," Afdal spoke exclusively to Goal after a difficult semi-final against Mizoram. 
Kerala have registered their youngest ever squad for the tournament and a lot of credit should go to coach Satheevan Balan for bringing together a host of talented footballers and ridding them of fear. 
"All the planning is done by the coach, he is the one who decides everything and we just play accordingly. We're almost all new players and all of us are working hard. So we were always hopeful of a result."
The prestigious Santosh Trophy tournament is still widely followed in Kerala and Afdal is making full use of the opportunity to shine, just like he did five years back. He is from Pandikkad, a small village in Malappuram and the football-loving people there are rooting for Afdal to make it big.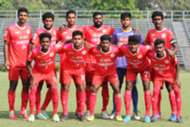 A difficult finale now awaits Kerala. "We have been playing attacking football since the first game. We stuck to that and we got the result. Everybody played well to reach here. We already beat Bengal once but they are a strong team."
The young striker, like the whole village rooting for him, has big dreams. "I have received a few offers from small clubs. If I get an offer from a good club, possibly an ISL club, I will definitely accept."
For now, his eyes are on the Santosh Trophy, one that will end a 13-year long wait for Kerala.