Premier League
Man Utd will finish below City for the fourth year in a row for the first time in over 40 years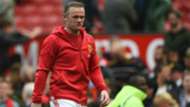 Manchester United will finish the season below rivals Manchester City for a fourth year in a row for the first time since 1975. 
Man Utd can't finish in top four
Jose Mourinho's side squandered their last opportunity to catch their local rivals following Sunday's 2-1 loss to Tottenham.
That defeat ensured that Pep Guardiola's men, who are seven points clear of United with two games to play, will claim a fourth straight finish as the top team in Manchester.
To make matters worse, this is the first time since the 1970s that City have topped United for four consecutive seasons. In 1974-75, the final season of the original four-year stretch, United were in the old Division Two.
At the very least, Mourinho's side can say they didn't get relegated en route to their current predicament.