Mahrez penalty miss saves Liverpool - but Klopp may well be concerned by Reds' blunt attack
Last Updated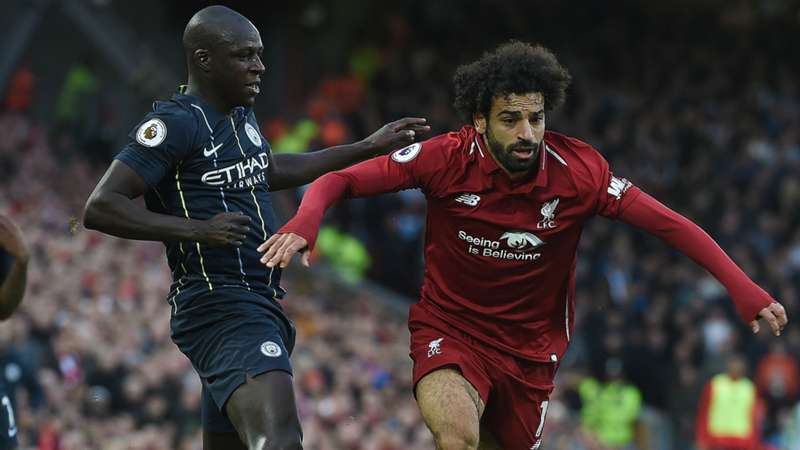 Getty Images
It may only be October, but it felt like a huge moment.
As Anfield held its collective breath, as Jurgen Klopp forced himself to watch and Virgil van Dijk wondered what on earth he'd gone and done, Riyad Mahrez won his argument with Gabriel Jesus and placed the ball on the penalty spot.
Four minutes to go, the game on his left foot, and he wasted it. The Algerian's spot-kick landed halfway up the Anfield Road stand - "it hit the bus!" joked one fan. City shook their heads, Liverpool breathed again.
Perhaps it was inevitable. Perhaps we should have expected it.
In the end a contest that promised so much delivered precious little, save for Mahrez's misguided missile. Super Sunday turned into Sleepy Sunday as the Premier League's top two cancelled each other out on Merseyside. Last season's classics felt a long way away as this one played out, a war of attrition as opposed to a neutral's dream.
The goalless draw preserves both sides' unbeaten league records this season, but ultimately tells us little as to the credentials of either. Both, one suspects, will be glad to have this fixture out of the way. See you at the Etihad on New Year's Day.
For City the result ends a run of five successive league defeats on this ground, and spares them the ignominy of losing to Liverpool for the fourth time in the calendar year - only twice in their history have they suffered that fate, to Tottenham in 1993 and Grimsby Town in 1936.
They will reflect on a game they could and probably should have won, but a result which represents an improvement on last season at least, when they were beaten 4-3 in this fixture to end a 22-game unbeaten run.
For Liverpool the feeling will be of relief, relief at Mahrez's miss, and at the fact that they head into the international break level on points with both City and Chelsea, having endured comfortably the tougher schedule. The Reds have now faced three of the top five sides, winning one and drawing two. Their fixture list after the international break – Huddersfield, Cardiff, Arsenal, Fulham, Watford, Everton, Burnley, Bournemouth – looks a little less daunting than the last three weeks did. "An unbelievably intense period," Jurgen Klopp said. "You can't moan when you are in it, but I can moan now!"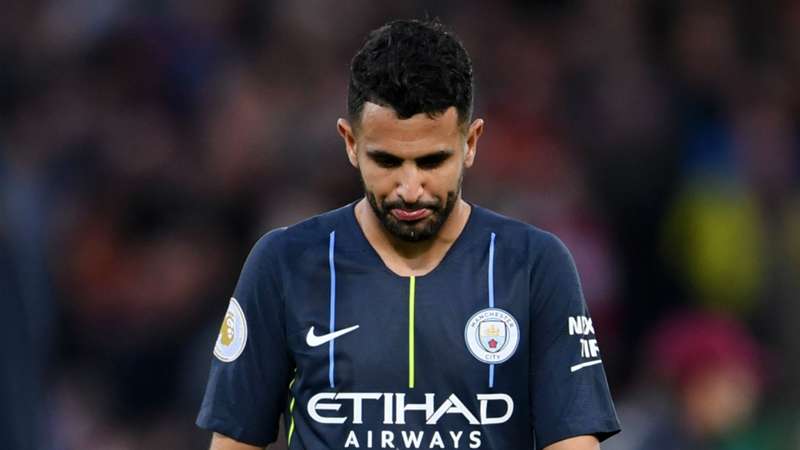 This remains their best start to a campaign since 1990, though the fact remains that those seeking the free-flowing steamroller of last season have so far been left disappointed. Klopp's side are picking up points, but they know they can get much, much better.
Having stunk out Naples on Wednesday, there was improvement here against the defending Premier League champions, who came on strong at the end of both halves without ever really cutting loose as they can. Pep Guardiola may have felt his team missed an opportunity even before Mahrez's aberration, but their performance - and indeed their team selection - told of the respect he has for this opponent. "Don't try to play open against Liverpool," he said post-match. "Or you will have no chance."
Klopp, meanwhile, has plenty to ponder heading into the two-week domestic break. His side remain in an excellent position, but they have been far from flawless. The Reds look like a team still searching for their rhythm, finding out exactly who they will be this season; cavalier, conservative or a blend of the two? One thing is for sure, their best is yet to come. It has to be.
Perhaps we were spoiled last season, when Mo Salah, Sadio Mane and Roberto Firmino laid waste to defences across the land and beyond its borders, but something is clearly lacking in this Liverpool side at the moment. They look a step below the side of March and April, yet their league standing is a stronger one. Funny old game.
This weekend we have seen giants on the city's streets, a spectacular treat for locals courtesy of Royal de Luxe, a French arts company. At Anfield, however, the Reds' big men were kept quiet. Defences were on top, forwards on the periphery, goalkeepers scarcely required.
Having failed to muster a single shot on target against Napoli in midweek, Liverpool were similarly shot-shy here against top-class opposition. Seven efforts at goal brought only two saves from Ederson, the Manchester City goalkeeper. Neither caused the Brazilian any real trouble. "If you want to win against City," Klopp said, "You have to use a few of these half-chances, you need to finish." His team could not.
Salah was the liveliest of the front three without really threatening, while both Mane and Firmino, later Daniel Sturridge, were well-shackled. Both ended the game with zero shots at goal, and zero key passes. Liverpool's front three, who scored 91 times between them last season, have now failed to net in four matches. A mini-drought, yes, but a drought nonetheless.
Behind them the Reds' midfield, which lost James Milner to a first-half injury, grafted and grafted without ever looking like opening the door. Jordan Henderson and Gini Wijnaldum's work was about recovering possession, closing passing lanes and keeping the ball as safe as possible. "Don't lose the ball in the wrong moment," Klopp pointed out after the game. "Otherwise you have big problems."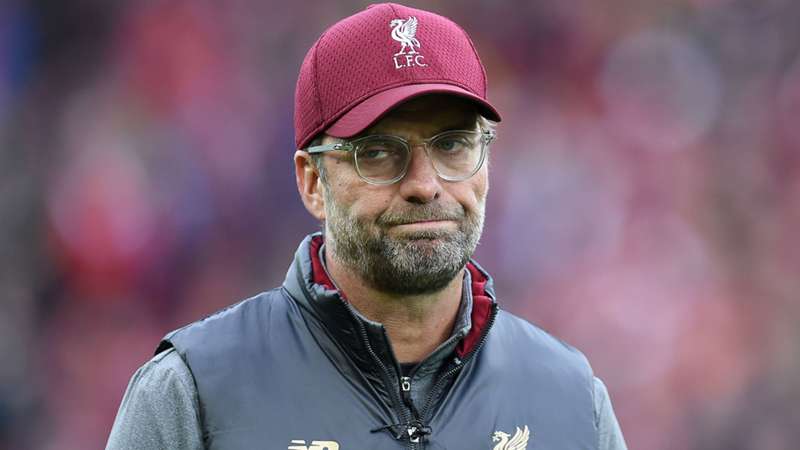 Behind them Van Dijk was the most relieved man in the stadium after a moment of madness, diving in against Leroy Sane with the German looking like he was running out of pitch. Liverpool, thanks to Mahrez, complete a ninth home game in a row without conceding – a run which stretches back to West Ham's visit in February.
Credit must go to Dejan Lovren, drafted in for his first league start since May, as he and Van Dijk expertly shackled Sergio Aguero - save for one first-half incident which may have brought a penalty in front of the Kop. That's 10 Anfield visits without a goal for City's talisman now, a curious statistic given his prolific record against Liverpool on home soil. Aguero was taken off as the second half wore on.
As for Liverpool, they huffed and they puffed but found John Stones and Aymeric Laporte in imperious form. In midfield, the Silvas Bernardo and David kept the Reds on their toes for the full 90 minutes. There was little sign of those breathless, terrifying bursts which swept City under here last season. The game was compact, rarely stretched. Space was at a premium.
"This group of players are not capable of ever having attitude or effort problems," Klopp had written in his programme notes, and he could have no complaints on that score. Liverpool pressed and they ran and they tackled and they covered.
They just didn't look like scoring.
And so in the end we learn nothing new, only that these two sides have the utmost respect for one another, and that they remain determined to be in the mix for major honours this season.
"If somebody would have told me after eight matchdays you have 20 points, I would say with that fixture list 'I'll buy it, let's start with the ninth matchday!'" Klopp smiled here.
He knows his side are in a strong position, but if they are to capitalise on it they'll need to find their attacking mojo again soon.
Perhaps, for once, this international break comes at a good time. Recover, re-focus, re-charge. And when they return, it's time for Liverpool to put their foot down.