Logic prevails! - Rohr on Ajiboye, Alampasu snubs for Nigeria friendlies
It is only 'logical' to extend national team invites to Francis Uzoho ahead of Dele Ajiboye and Dele Alampasu, according to Nigeria coach Gernot Rohr.
Ajiboye and Alampasu were snubbed as the Deportivo La Coruna youngster continues with Ikechukwu Ezenwa and Daniel Akpeyi as the three goalkeepers to execute March's pre-World Cup friendlies against Poland and Serbia.
Quizzed about the decision to leave the Plateau United and Feirense shot-stoppers, Rohr explained the logic behind inviting the goalies.
Ajiboye has been first-choice Ikechuwku Ezenwa's deputy in the home-based national team, playing second fiddle to the Enyimba shot-stopper in last year's Wafu Cup of Nations in Ghana, and deputising in his absence through injury in the latter stages of the African Nations Championship in Morocco last month - as Nigeria finished second in both competitions.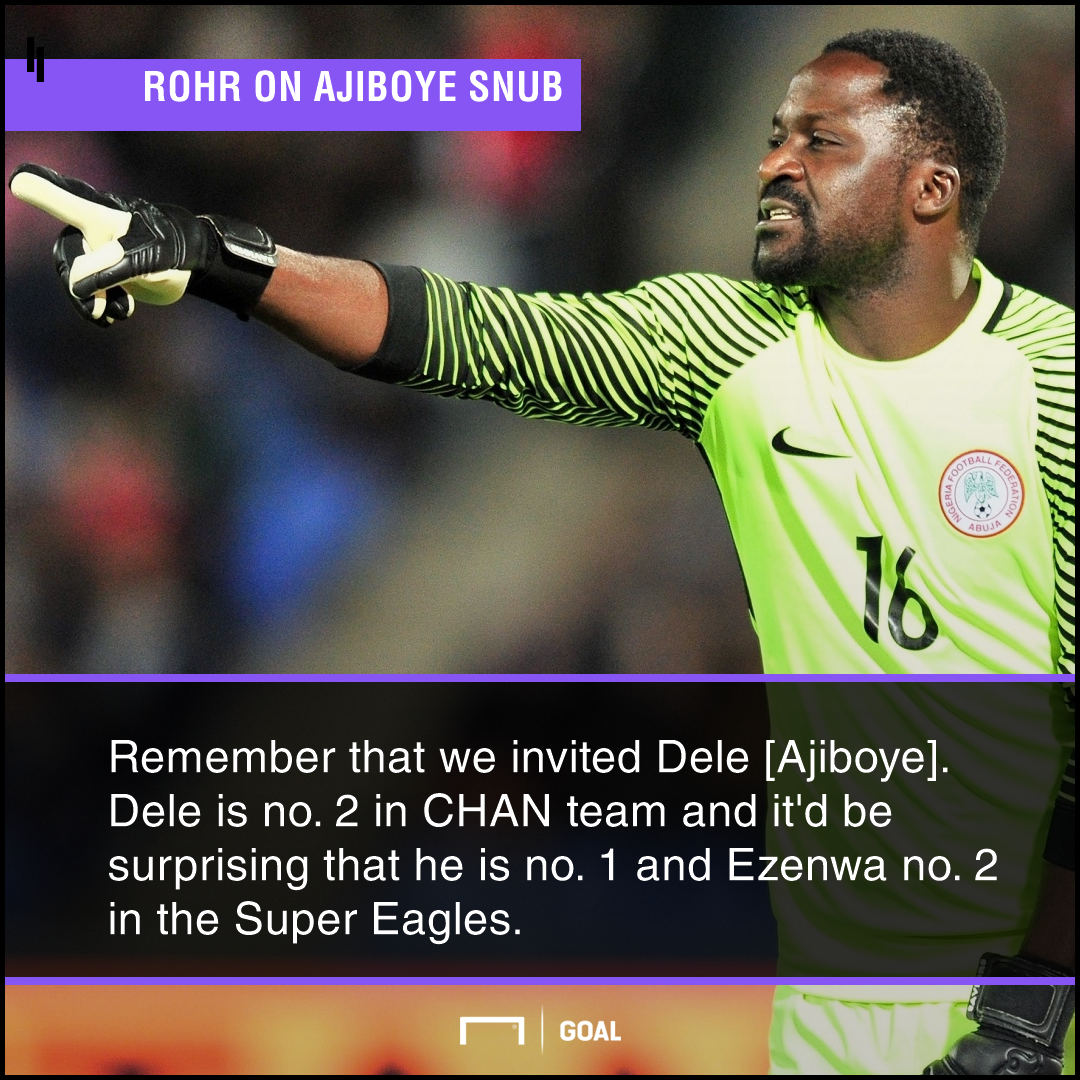 And Rohr believes it is only 'logical' he calls the team's number one ahead of his deputy, with foreign-based Akpeyi and Uzoho completing the trio.
On the other hand, the German tactician approached questions surrounding the omission of Alampasu bluntly, stating that he cannot pick a goalkeeper that 'is never playing'.
The former youth international has not made a single appearance for Feirense this season. And he has not been involved in any match since featuring in a Portuguese third-tier encounter for Cesarense against Águeda in April 2017.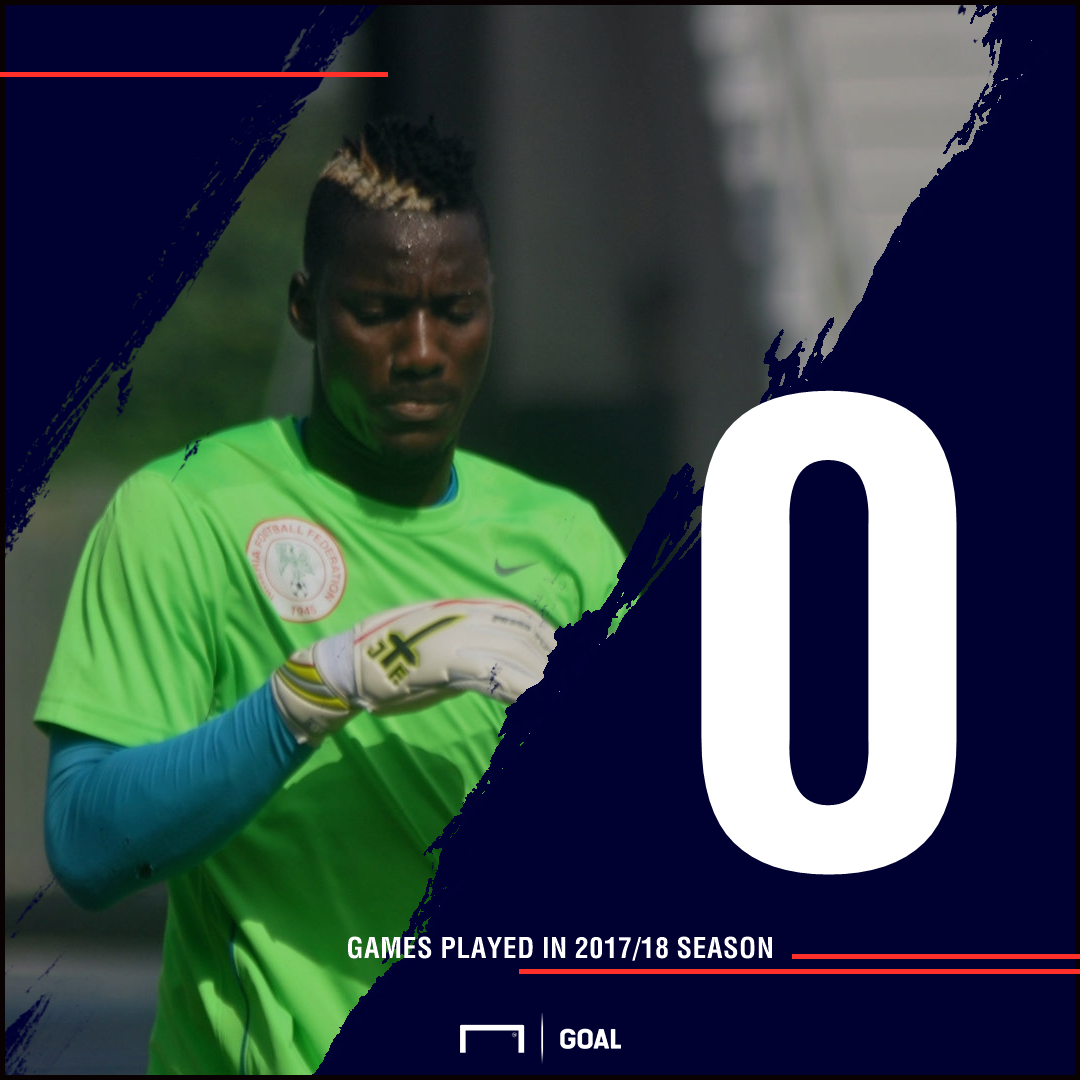 Although he was invited to three [Algeria and the double leg against Cameroon] of the World Cup qualifying third-round clashes, the 21-year-old saw the entire encounters on the bench and was overlooked for the team's last games against Zambia, Algeria and November's friendly against Argentina.
"They had already their chance, remember that we invited Dele [Ajiboye]. Dele is no. 2 in CHAN team and it'd be surprising that he is no. 1 and Ezenwa no. 2 in the Super Eagles," Rohr said.
"We must be logical in our choices and Dele Alampasu, unfortunately, is never playing. You cannot take a goalkeeper who is never playing!"
However, Rohr defended his choice for Uzoho - whom he sent a personal goalkeeper trainer [Pionetti Enrico] to at his Spain base - and believes he could add more competition for Ezenwa and Akpeyi.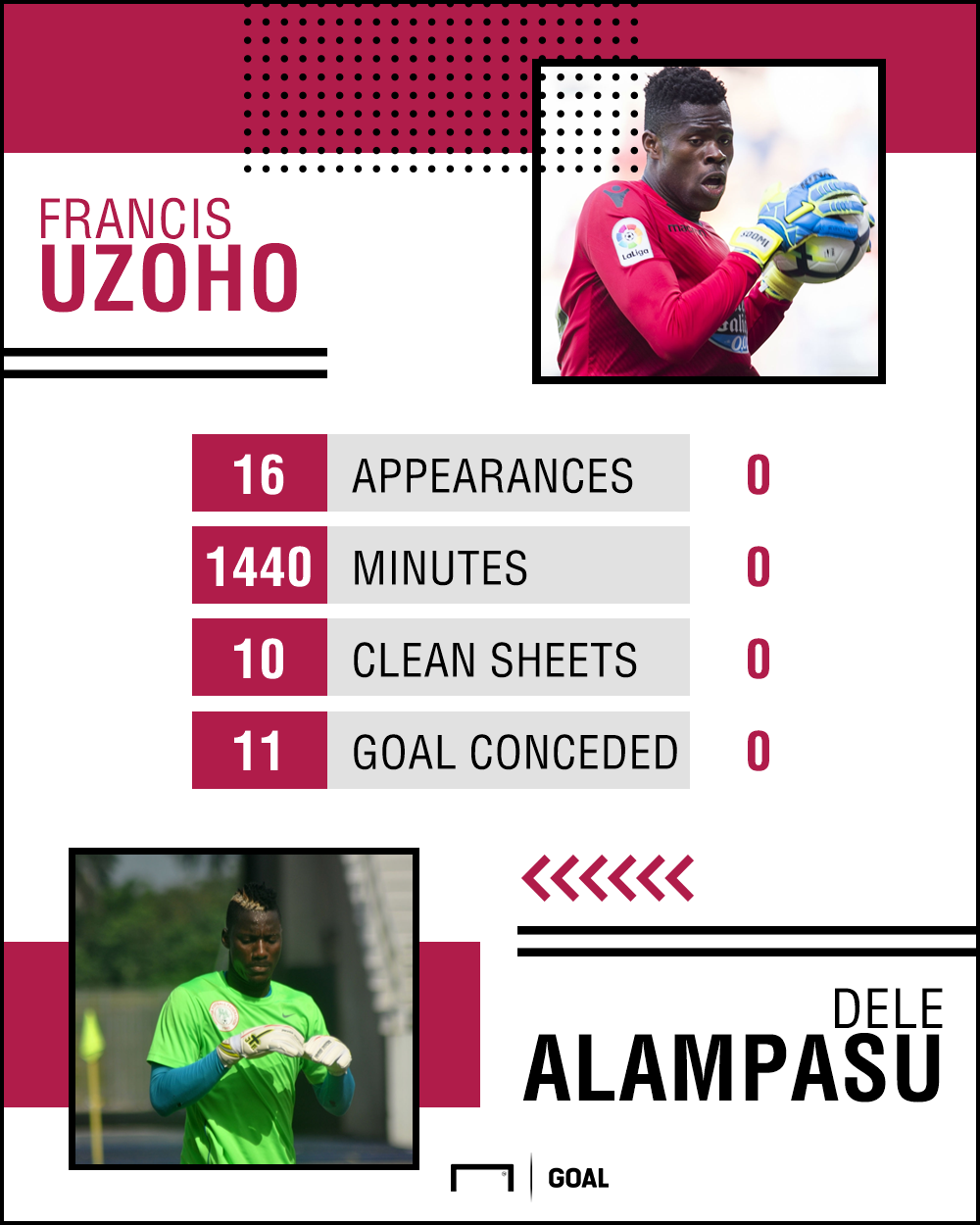 "Uzoho made his debut for Nigeria against Argentina and did very well. He plays for the second team of La Coruna; we could see him," Rohr continued.
"So we see Ezenwa was injured but he is returning gradually and he played with the second team at his club already so we will see who would be the fittest one but I think Francis Uzoho who did so well in the second half against Argentina could add some more competition with us."
Nigeria will face Adam Nawalka's Polish side at the Stadion Miejski in Poland on March 23, and four days later, they face Serbia at the Hive, London.
Asides these duels, Rohr's men are scheduled to trade tackles with DR Congo, England and Czech Republic as they build up to their sixth appearance at the Fifa World Cup, in Russia.