Donovan calls Dempsey's goal tally 'much more impressive' than his

Ives Galarcep
Jun 08, 2017 13:29 UTC +00:00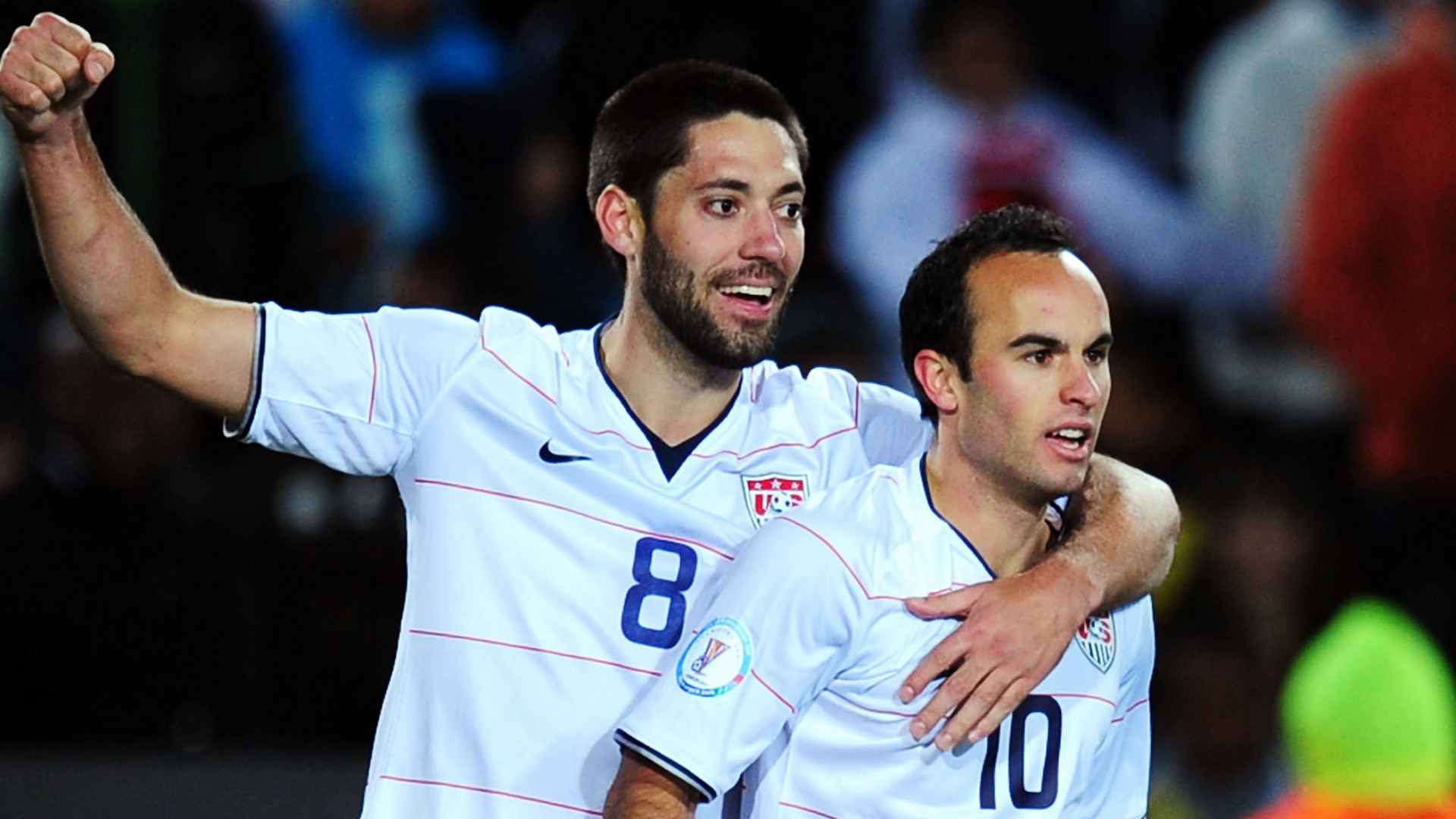 ---
EXCLUSIVE
---
Given his track record in big matches and recent success in World Cup qualifying, Clint Dempsey stands a good chance of tying or breaking Landon Donovan's record of goals scored for the U.S. men's national team in the upcoming matches against Trinidad & Tobago and Mexico.
One person who won't be upset to see Dempsey eclipse the record is the very man who holds it. Not only is Donovan OK with having his record broken by Dempsey, he even goes as far as to say the Seattle Sounders forward's goal-scoring exploits for the U.S. have been more impressive than his own.
Dempsey poised to rewrite record book
"I'm very proud of the record, there's no question," Donovan told Goal. "But when you put it in context, I don't know the numbers but I know Clint has fewer penalty goals than I had. I know he's done it in less caps than I have. I know he's probably done it in less years than I have.
"And you have to remember that he was overseas for a lot of years, so he didn't get to come in all the time and play friendlies in January against the Norwegian B team or Barbados," Donovan added. "So in my opinion he's done it in more difficult circumstances and that makes it that much more impressive."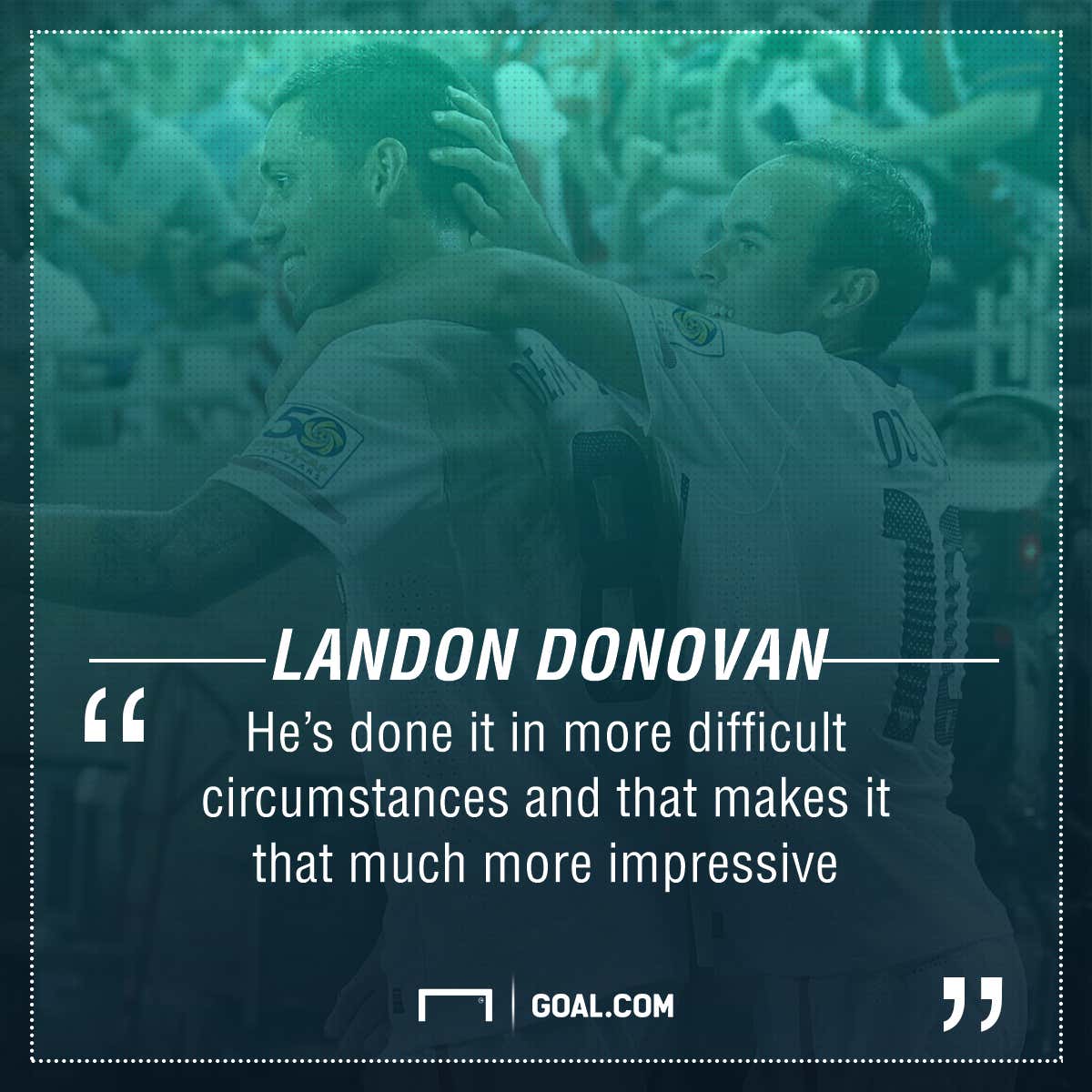 Donovan has held the U.S. goal-scoring record for almost a decade, since converting a penalty kick against Sweden on Jan. 19, 2008, to surpass Eric Wynalda with his 35th career goal. Dempsey had a respectable total of nine U.S. goals when Donovan broke Wynalda's record, and given the fact he was only a year younger, you wouldn't have found many who could have envisioned Dempsey going on to eventually catch up with Donovan.
USA not even thinking about Mexico
Dempsey's assault on the goal-scoring record began slowly. He didn't score more than four U.S. goals in a year until 2011, but from that point forward the goals began to pour in. He has scored 32 U.S. goals since the start of 2012, hitting a career-high nine in 2015.
After a 2016 Copa America that saw him score three goals, Dempsey looked well on his way to breaking Donovan's record. That was before he was diagnosed with a heart condition in August that sidelined him for the second half of 2016 and threatened to end his career.
Dempsey picked up where he left off, though, returning to the national team in March and scoring four goals in the World Cup qualifiers against Honduras and Panama.
As much as he knew Dempsey had serious potential from the time they first became U.S. teammates in 2004, Donovan still admits to being blown away by the national team career Dempsey has put together.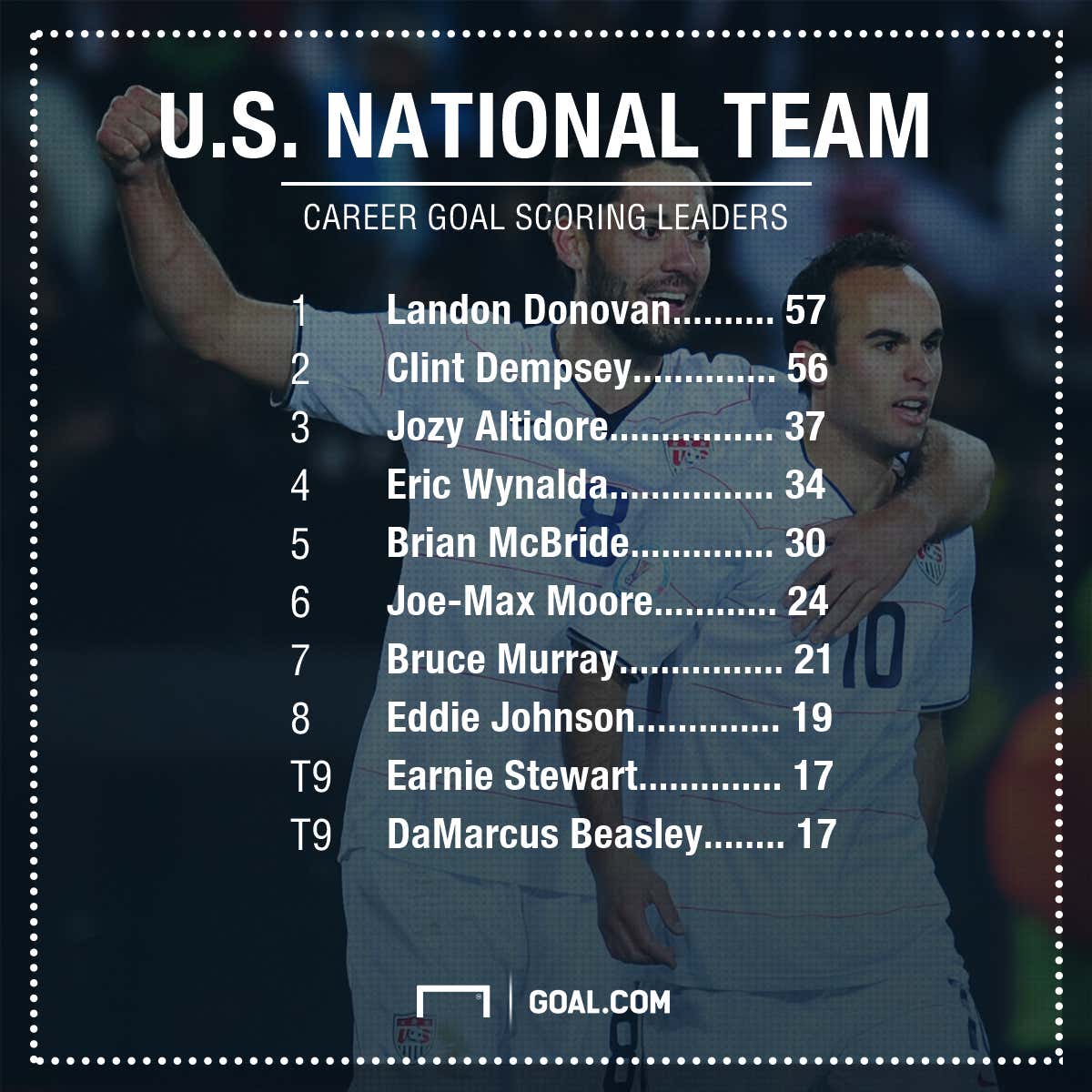 "I knew there was something special when I first saw him play, but I would have never imagined that he would be able to be this consistent for this long just because he played so hard," Donovan said. "And when you play that intense and that hard, and put yourself in danger that often, you would expect that you would have a lot more injuries. But he's been remarkably healthy throughout his career.
"And he's been able to keep himself going, and that to me is unbelievably impressive."
Pulisic ready for U.S. stardom
Donovan will be in attendance at Dick's Sporting Goods Park on Thursday for the U.S. match against Trinidad & Tobago. Given the U.S. team's track record against the Soca Warriors, and how strong he has looked playing alongside Jozy Altidore and Christian Pulisic in the U.S. attack, Dempsey has a very good chance of breaking Donovan's record.
If Dempsey happens to wait for Sunday's clash against Mexico, Donovan will miss it. He has a good excuse, though — he will be back in California preparing for the birth of his second child.
Whether it happens on Thursday, or on Sunday in Mexico, or this summer at the Gold Cup, Dempsey breaking Donovan's record feels inevitable. And Donovan will be right there cheering him on, just as he did when Dempsey scored his first goal a dozen years ago.