Liverpool
'Lallana has special qualities like Coutinho' - Liverpool legend Garcia hails 'amazing player'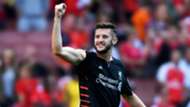 Adam Lallana has been billed as "an amazing player" by Luis Garcia, with the Liverpool legend seeing "special" qualities in the England forward.
Questions were asked of the Reds' decision to pay £25 million for the 29-year-old in 2014.
Gerrard to take on Man Utd again
Lallana has, however, thrived under Jurgen Klopp, with his energy tailor-made for the philosophies of his German coach.
He has spent time out through injury this season, but has still managed eight goals in 35 appearances and is now considered to be as important as Philippe Coutinho at Anfield.
Champions League winner Garcia told Liverpool's official website : "We had been waiting for Adam Lallana to explode and now we have seen what an amazing player he is.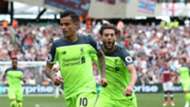 "Like Coutinho, he is a special player who can do everything – from nowhere they can score a brilliant goal or play a brilliant pass.
"He is good with the right and the left, he is fast and he has got the ability to dribble past players.
Tite: Coutinho perfect for Barca
"This year we have seen his best, but I think he can continue growing. He is one of those players that in the next couple of years we're going to see as even more of a top player for the team."
All of Lallana's goals this season have come in the Premier League, helping Liverpool to a fourth-place finish and Champions League qualification.
He has also provided seven assists in English top-flight competition, with that return matching that of Brazilian superstar Coutinho.