Euro 2016
KNVB to investigate World Cup bid amid corruption claims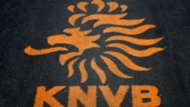 The Dutch FA (KNVB) will investigate their joint 2018 World Cup bid with Belgium amid reports of possible corruption.
Dutch newspaper De Volkskrant  reported that the bidding committee made a €10,000 payment to Amadou Diallo, who is accused of facilitating bribes on behalf of Qatar's bid for the 2022 World Cup and is a friend of Mohamed Bin Hammam, in 2009.
The report states the Guinean denies ever having received a bid, while the Belgian FA (KBVB) have said he was paid "compensation for travel expenses and lobbying".
While the KNVB insist they have already participated in Michael Garcia's investigation into the bidding process of the 2018 and 2022 World Cups, they have pledged to look into the matter in the wake of the latest reports.
"I can't remember our foundation for the 2018 Wold Cup bid noticing anything that was against the rules," said Harry Been, former KNVB secretary general and board member of the Belgium-Netherlands joint bid.
"The bid from Belgium and Netherlands was one we wanted to do our own way. It was neat and under control, with relatively limited resources but with great commitment and enthusiasm and with a good and elaborate plan.
"I take questions from this newspaper seriously of course. Files from that time will be studied and evaluated as soon as possible. We will then release the results."