Transfers
Klopp's transfer waiting game after Coutinho sale is a risky move for Liverpool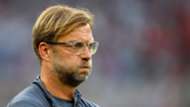 The words seemed to hang in the air for an age, before dropping with a thud.
"Liverpool may be perfect for a player today, but it doesn't mean the club will still be their best option tomorrow," said a representative of one of the biggest sport agencies in Europe during a discussion about Philippe Coutinho.
The Brazil international was happy enough to sign a new five-year deal on Merseyside without a release clause last January, only to depart for Barcelona 12 months on after agitating for an exit in the summer. 
"Things move quickly in football and careers can be very short. A player cannot always wait or settle when there are opportunities to move forward," the intermediary added, pointing out that Liverpool benefitted from a similar situation with Virgil van Dijk. The centre-back had also inked a lucrative long-term extension at Southampton, before becoming the world's most expensive defender in a £75 million switch to Anfield.
"You have to move fast enough to keep up with the ambitions of your stars," the agent argued. "It is the reality for all clubs."
The Merseysiders received the third-highest transfer fee ever for Coutinho, with only Neymar and Kylian Mbappe's moves to Paris Saint-Germain surpassing Barca's outlay on the 25-year-old. While the decision to let him go mid-season was decried, most jolting has been Liverpool's disinclination to fortify their attacking cannonry afterwards.
Suggestions that his sale funded the purchases of Van Dijk and Naby Keita, who joins from RB Leipzig on July 1, ignore the actuality that the interest and willingness to make blockbuster bids for the pair long preceded any contact from the Catalan side.
By April 2017, it was apparent that the Netherlands international was top of Klopp's wanted list alongside the midfield lynchpin, with Goal  having revealed their intention to pursue the 22-year-old a month earlier.
La Liga's leaders only made first contact with the Reds over Coutinho on July 20 last year, prompted by PSG's activation of Neymar's release clause.
Liverpool's inactivity - beyond bringing in Van Dijk and failing in an attempt to advance Keita's first day at Melwood - was not due to balance sheets.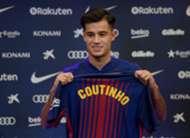 Having been in the conversation for Leon Goretzka, who ultimately opted for his first-choice in Bayern Munich, and with no inclination to yield to Monaco's balloon £90m valuation of Thomas Lemar five months ago or this window, Liverpool decided to prioritise putting in work now to solidify their core long-term.
There are designs on recruiting a top-class goalkeeper, with Roma's Alisson heading a list of options, while they have surveyed multiple options in midfield and have also circled candidates to enhance central defence and the attack.
This unexcitable, methodical approach is one directed by Klopp. It is a fact that cannot be repeated enough given the ever-expanding number of conspiracy theorists who are convinced the 50-year-old is dying to flip the finger to the club's net spend, but continuously states the opposite to embrace the role of a "puppet" for owners Fenway Sports Group.  
Such line of thinking spreads and swells despite the entirety of Klopp's managerial career providing evidence to the contrary, with the brilliant ' Bring the Noise ' by Raphael Honigstein sketching the German's "eye for the bigger picture" throughout his life.
The narrative also jars with the fact that FSG, who made three attempts to land the former Borussia Dortmund trainer, have sanctioned five of the biggest outlays in the club's history under him in Van Dijk, Keita, Mohamed Salah, Sadio Mane and Alex Oxlade-Chamberlain. 
Ignoring the sections prompting fatalism and fiction, however, there is genuine and understandable concern that Liverpool have left themselves light on quality, creativity and final-third production as they compete in the Champions League and look to secure their place in the competition for a consecutive season.
In Coutinho, they ceded a player that contributed 20 goals in as many games in the campaign, assumed responsibility on the pitch, and could conjure mastery when most needed.
His ability to operate in midfield and as a left forward also empowered Klopp's rotation policy as well as Liverpool's variability.
Yes, it is difficult to find a player in the same bracket as the Rio-born maestro, but it was not an impossible task to supplement the roster.
While Klopp is enthused by using Adam Lallana in the second half of the term, the England international has started just two games in 2017-18 due to injury struggles and is currently unavailable. He has been a fine, instrumental element in the full-throttle system, but he can't alleviate the loss of end product.
Captain Jordan Henderson has only just returned from a sideline spell of his own, and along with Gini Wijnaldum and Emre Can, has not been consistent enough. Oxlade-Chamberlain has only recently been unshackled from his Arsenal habits, while James Milner is another option in the centre of the park, but Liverpool ideally shouldn't be needing to grant the 32-year-old regular starts. 
Moving forward, beyond the explosive front three of Mane, Salah and Firmino, there is little magic. Daniel Sturridge was loaned out to West Bromwich Albion, with Dominic Solanke and Danny Ings left as the understudies.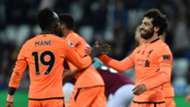 The England Under-20 World Cup winner has no shortage of coaching voices from his past and present that believe he will eventually blow. Right now, though, he has only started four games, is lacking rhythm, and has managed a return of zero goals in 19 appearances.
Ings, who has battled back from two taxing injury setbacks, last featured from the off against Everton in October 2015 when Brendan Rodgers was manager. It was the last time he scored for Liverpool too.
The pair are tireless and possess an abundance of eagerness, but they also need to put the round thing in the rectangular thing.
A loan move wasn't approved for the gifted Ben Woodburn, but the 18-year-old's sole appearance this season was in the League Cup defeat at Leicester City.
Liverpool are able to field quite a strong XI, but are quite light beyond that. They have undoubtedly progressed under Klopp, but have they given themselves the best possible opportunity to further underscore that advancement on the continent and domestically? 
While it is true that signings do not automatically equate to success, it is hard to form a substantial argument against reinforcing this month especially as the unified recruitment vision, headed by Michael Edwards, has lead to excellent business.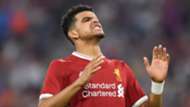 Liverpool have bought very well, but just haven't bought enough.
This is fuelling much of the vexation from supporters, born out of the recent history of the club being just a nip and tuck away from success, before the task is enlarged with premier players moving on to win somewhere else.
See Luis Suarez, Raheem Sterling and Coutinho for the latest examples, while Real Madrid haven't exactly been sheepish about their interest in Salah, while Juventus are confident of landing Can on a free transfer.
Klopp's long-term thinking and unswerving belief in the blueprint is commendable, but unfortunately, not everyone will share the manager's patience. 
Liverpool "have to move fast enough to keep up with the ambitions of their stars," or their puzzle for prosperity will always be missing key pieces.