UEFA Champions League
Kaka reveals Ronaldo & Dani Alves' age-defying secrets ahead of Champions League final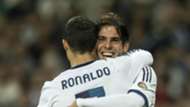 ---
EXCLUSIVE
---
ORLANDO — Cristiano Ronaldo and Dani Alves have seemingly turned back the clock to each play crucial roles in leading their teams to Saturday's UEFA Champions League final, and Brazilian legend Kaka credits their discipline and work ethic with helping his former team-mates shine well into their thirties.
Kaka: Why Neymar's my favourite player
Kaka knows Alves well from the many years they played together on the Brazilian national team. His relationship with Ronaldo was forged at Real Madrid, where they were team-mates for four seasons after arriving together in the summer of 2009.
Kaka, who now plays with Orlando City in MLS, isn't surprised to see Ronaldo, 32, and Alves, 34, still going strong, but admits to still being in awe at their recent exploits.
"Dani Alves is amazing," Kaka told Goal. "He's a very good player, and what he's doing this season so far, with Juve in the final of the Champions League — and playing for Brazil — he's an example of how using the techniques and everything that we have today you can still play on a very good level [at this age].
"He's an athlete like the old days," Kaka added. "He sleeps well, he's healthy, easts healthy food. He takes care of his body and it shows that you can still play at a high level at 33 — he still has a lot of years to play. I'm supporting him and I hope he can still do very good in Europe."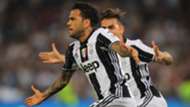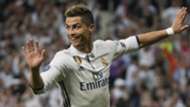 Kaka has also seen first-hand how hard Ronaldo works on his game, a legendary work ethic that has helped him win four Ballon d'Or awards and has driven him to rival Lionel Messi for the label of the world's best player.
"Cristiano is an amazing professional," Kaka said. "He takes care of his body, he takes care about his food, and he tries to sleep. Of course he's a very talented player and he's got his motivations to win every game, to win the Ballon d'Or every year, so he keeps moving, he keeps trying to score. This is something that he's very strong in his mind."
With the 35-year-old Kaka currently in the midst of his third MLS season, he won't be in Cardiff for Saturday's final. He will be watching on television, and while he wouldn't offer up a prediction, he made it clear who he will be rooting for to lift the Champions League trophy like he did with AC Milan exactly a decade ago.
"Of course I will support Real Madrid, my ex-team, my former team," Kaka said. "I have a lot of friends on both teams. Juve's doing very good. They have very good defenders. They've conceded few goals in the Champions League so it will be an amazing game. But as I said, I will support Real Madrid."