Transfers
Joao Mario talks up Milan move for Sanches, but to AC rather than Inter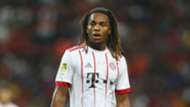 Inter midfielder Joao Mario would like to see Portugal team-mate Renato Sanches in Italy, even if he does end up at AC Milan.
Several clubs have expressed an interest in the highly-rated midfielder, with Bayern Munich CEO Karl-Heinz Rummenigge revealing that Premier League champions Chelsea are among the chasing pack.
dabblebet: The latest Serie A title odds
Sanches is, however, reported to favour a loan move to Serie A over a stint in England and that has opened the door for big-spending Milan, with Mario believing a switch would make sense for a teenage talent seeking to rediscover his best form after a testing debut campaign in Germany.
The Euro 2016 winner told La Gazzetta dello Sport on the Sanches transfer rumours: "We spoke after Thursday's game [between Inter and Bayern Munich in Singapore].
Milan not Utd are perfect for Sanches
"He is young and strong, so I understand that he wants to play consistently and there is a lot of competition for places at Bayern.
"I told him that if he goes to Milan, he'll find a great club and I'd have another friend in the city."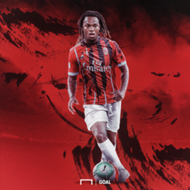 It may come as a surprise to find Mario talking up the qualities of a direct rival, but the 24-year-old insists that Inter are not overly concerned about the dealings of their San Siro neighbours.
Milan have embarked on an elaborate spending spree this summer, but those on Inter's books are focused solely on their own efforts in 2017-18.
Mario added: "If we want to be competitive, then we can't think like that.
Ancelotti makes Sanches a Milan fan
"We need to take on the best, just as we did against Bayern and Chelsea."
Inter have enjoyed a productive pre-season, capturing the Singapore edition of the International Champions Cup with victories over Lyon, Bayern and Chelsea.
They will open the new Serie A campaign at home to Fiorentina on August 20.