Indian Super League
ISL 2017: Kerala Blasters' Iain Hume - Got friends in UK and Spain who want to play in India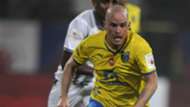 Iain Edward Hume, a name synonymous with the Indian Super League (ISL) since its very inception is all geared up for the fourth edition, starting 17 November.

The 34-year-old returns to Kerala Blasters after spending two seasons with ATK, with whom he won the title in 2016. The prospect of linking up with former Manchester United forward Dimitar Berbatov in Kerala colours excited the Canadian international.

"He is a nice guy. We have trained together a couple of times. We have been involved for a month. We all know, how good he was, how good he is, how good he will always be. It is great to play with him. He has had a fantastic career. Now he has come to ISL. This is a different challenge for him. He has accepted the challenge and is looking forward to getting some goals. Playing alongside him is certainly great for me."

The ISL, now with ten teams since the inclusion of Bengaluru FC and Jamshedpur FC will be a four-month affair. However, Hume feels the longer duration of the league is not a deterrent to attract big names.

"If you look at players such as Robbie Keane (of ATK), they still attract a lot of attention. I think it's the same attention that they always had. I think it's just that some team with the season extended, obviously, finances have to go up quite a bit, some teams have opted to go for more Indian players especially goalkeepers as the permissible number of foreign players have dropped.

"I don't think the star value has gone down, because week in and out, I have got friends in UK and Spain who tell me to try and get them out here. So people all over the world are still interested and that is good. Things are progressing and the standard of the league is getting better. The training facilities, as well as play on the pitch, is better," he commented.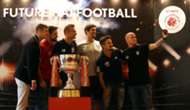 Hume also revealed how other offers in distant lands did not attract him and ISL remained his first priority, for the time being. "Nothing (offers) that has interested me so far, to be honest. I have played in Spain last two years after ISL, loved it. If that had happened six-seven years ago, that would have been perfect."
"But, I am 34 years old, I am loving playing football, why should I try something else, play somewhere else? I came here in the first season, looking for an adventure, to try something new and now I am enjoying it. I am not anywhere near finished playing if it's my choice. So, provided that I am still wanted and I keep doing my job I will be back and continue to do the same things, no different like the last time," quipped Hume.
Hume leads the goalscoring charts with 23 to his name in the history of the ISL. The former English League One champion pointed out his observations as to how Indian football has developed over the years.
"I think in their (Indians) understanding of the game, their physicality has become a lot better. You see even the young boys are coming in the league and they are built like men and not like kids. It's the same everywhere in world football. You have a 19-year old kid coming in the team who looks like a 30-year old man. When I was 19-year old I was weary, skinnier legs and everything. Indian football in the last three years has come up in leaps and bounds."
"They are playing with some great names of world football and they are learning every week. One of them was a first timer in the ISL first season, and now he has gone on to captain of the Indian national team. He is a testament to the progression of Indian football," Hume gave the example of Sandesh Jhingan who broke out into the scene with Kerala Blasters in the inaugural season.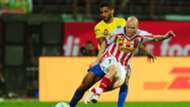 Hume, who has made over a hundred appearances for former Premier League champions
Leicester City
was happy that the ISL would now be played over a four-month window rather than a cramped 10-week schedule.
"First season you are playing 14 games in three months, you are not getting enough rest. Now they have extended the league, they have added two more teams, you play four more games, but now you also get more rest. So the coverage gets better, that leads back to infrastructure. It's not a tournament now, it's a league."
He added, "The first three years were a tournament, now it has turned into a league and what I am guessing and what I believe, that they are going to extend it till it is an eight-month long league. That's even better. Probably add two, three or four more teams over the next few years and then you become an established league with an increase in sponsorship and investment. If we are going to have more teams that means more Indian players will be playing at this level, which again reverts back to the progression of Indian football. More players playing at the top level, and they are only going to get better."
However, Hume did not see any reason why the ISL should adopt a pure-league format instead of going into the knock-out formats for the top four teams to determine the winner.
He opined, "I don't see a problem with it. The
MLS
has done it for 20 years, the A-League does it. I don't see a problem. Possibly I didn't like it, where the MLS has it where you win the league you get the supporter's shield and then you have the MLS cup. Do something like that, where you get recognised for winning the league and but then again you get the cup as well."
"The cup officially is the golden ticket, the one you want. But it's each to their own, the ISL is an own brand they don't have to follow suit. It's up to them and it's up to the consensus of the fans and the players, see what they say," he concluded.