Indian Super League
ISL 2017-18: FC Pune City's Ranko Popovic: It was an open game in the second half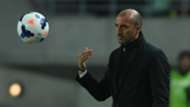 FC Pune City clinched a home victory on January 24 as they got the better of Jamshedpur FC in a 2-1 scoreline with two goals in the second half.
Speaking of the result, coach Ranko Popovic stated that the visitors put up a brilliant display in the first half and applauded the team's set-up.
''Jamshedpur FC were very organized and aggressive in the first half. We had two opportunities to score (in the first half) but didn't do. I hope how we played in the second half, we did the same in the first (half), too,'' he commented.
The hosts were trailing by a goal at the break but bounced back with two in the second half to seal full points.
''I told the players (at half-time) if they could change the pressing and organizational style of Jamshedpur FC, you can score one and if you do score the first goal, the second will follow too.''
Further, the 50-year-old stated that the game had opened up in the second half and his team looked better after the half-time whistle. ''From the second half, we started to look like the team like we are normally. It was an open game in the second half,'' he commented.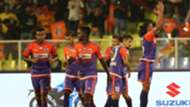 Emiliano Alfaro struck the net in the 66th minute while Marcelinho bagged two assists on Wednesday evening. Praising his attacking duo, Popovic expressed, ''People in India are starting to enjoy seeing players like Marcelinho and (Emiliano) Alfaro and we have to protect them. India deserves players of high levels.''
The three points from the face-off with Jamshedpur FC takes the Arjun Kapoor co-owned outfit to the top of the table. The Pune head coach was delighted with the result but mentioned the need for consistency for results henceforth.
''The situation is fantastic and everyone is happy. We have to perform from game to game as the championship hasn't finished yet. If we have to be the best, we have to do good things and also make the people happy,'' he concluded.
FC Pune City will now lock horns with David James' Kerala Blasters on February 2 at their home turf.