Indian Super League
ISL 2017-18: 'Bengaluru FC are not Barcelona or Manchester City!', says Albert Roca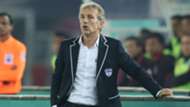 Bengaluru FC head coach Albert Roca is hoping to bring about balance to his side as they prepare to take on Mumbai City at the Mumbai Football Arena on Thursday. The Blues have been slightly inconsistent of late, with three defeats and two wins to their name in their last five games.
"We really played badly [in the 0-2 loss to Delhi Dynamos]. I think it was our worst game of the season. We have to improve and do our best if we want to get points tomorrow."
"We are looking for balance in defence and attack also in results. After two wins, we are losing one game or two."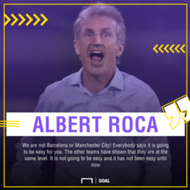 Indian Super League (ISL) new entrants Bengaluru FC are second on the table despite recent defeats and have been considered as title favourites already.
"We are not Barcelona or Manchester City! Everybody says it is going to be easy for you. The other teams have shown that they are at the same level, more or less. It is not going to be easy and it has not been easy until now," reaffirmed Roca.
"Even in I-League last season, every time we played weaker teams, we had problems. This is football. We are not a top team. This is India, we have to accept the circumstances that we have only eight foreigners. Other teams are doing well and it is a short tournament. Tomorrow, it is a challenge again."
After the game against Mumbai City, the Blues travel to Bhutan to take on Transport United in their Asian Football Confederation (AFC) Cup preliminary round clash and coach Albert Roca is looking forward to rotating his squad due to the tight fixture schedule.
"I want to give an opportunity to all players in the squad. So it is not a problem," Roca signed off.