African All Stars
Is it time for Ghana to replace Asamoah Gyan?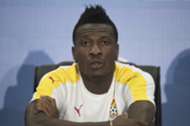 ---
COMMENT 
---
Ghana captain Asamoah Gyan hasn't kicked a ball for the Black Stars since featuring in the disappointing 1-1 draw against Congo-Brazzaville in September due to injuries, but after his showing in that game, there's no great urgency for him to return.
The superstar, near-omnipotent in the eyes of many Ghana fans, was irreplaceable once upon a time, but he's firmly fallen from grace now, and won't be present for the Black Stars' final World Cup qualifier against Egypt—despite declaring himself fit.
Although Ghana coach Kwesi Appiah is nicknamed the Silent Killer, he has never been seen as a commanding manager by a larger section of Ghana fans, and his decision to even include Gyan in the squad list released last week has ultimately confirmed their thoughts that he's not strong enough to manage the transition away from the hitman.
The former Sunderland record signing is aging, lacks match fitness and even the goals are drying up.
Despite scoring 51 goals in 105 international appearances, Gyan has only managed to score three goals within the last two years, including his latest strike, against the United States in July.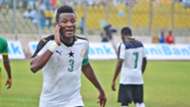 Since netting a brace against Mauritius in June 2015, it took him 587 days (84 weeks or approx 19 months) to score a another goal, and injuries are limiting his contribution more than ever.
Even with his club side, Gyan is facing his worst run ever in his over 13 years as professional.
He has scored just one goal for Turkish side Kayserispor in the Super Lig in five appearances, including just one start since joining them in July.
Appiah must take the necessary step and drop Gyan. Certainly, it would be a big call, and would make him the first manager to drop the talisman since he burst onto the scene against Somalia in 2003.
However, the team need a new phase to begin, a new captain to lead them, and new direction.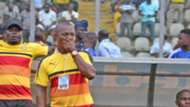 With Gyan still in the team, it will surely be impossible to change direction.
In the absence of the striker, it will be fascinating to see who wears the armband both short-term and long-term.
At least Leicester City defender Daniel Amatey showed glimpses of how good he can be if given the necessary support. He guided the team to win 5-1 against Congo and 3-0 over Saudi Arabia without a sweat, and is a potential captain for the future…if not the present.
Amatey is loved, cherished and respected by his teammates, and that will help Ghana in their bid win the 2019 Africa Cup of Nations after over 35 years run without a trophy.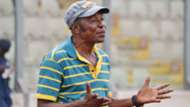 Even Gyan's former coach J.E Sarpong, who unearthed the forward, has advised him to leave the international stage now, while the applause is at its loudest..
"Asamoah Gyan has done enough for Ghana and must call it quits now. He said he'd quit in 2019 after the Afcon but I think it should be now because of his current situation," Sarpong told Goal.
"I've known him from his adolescence, and although he is mentally strong, the criticism he is facing now because of his injuries is too serious.
"He should concentrate on club football and reduce the workload in himself," Sarpong added. "I don't think his absence won't affect Ghana too much since Kwesi Appiah is in the process of rebuilding a formidable side to lift the 2019 Afcon title. The young strikers will gradually fill in his shoes."
Without Gyan, Rafael Dwamena and Richmond Boakye Yiadom can step into the breach, with Jordan Ayew an option for the future if and when he is recalled by Appiah.
The veteran forward himself appears unlikely to take his leave from the national side on his own terms. Appiah must make the tough decision himself, and the time is now to give the new blood the opportunity.