I wanted to be like Arsene Wenger and create a dynasty, says Antonio Conte

Nizaar Kinsella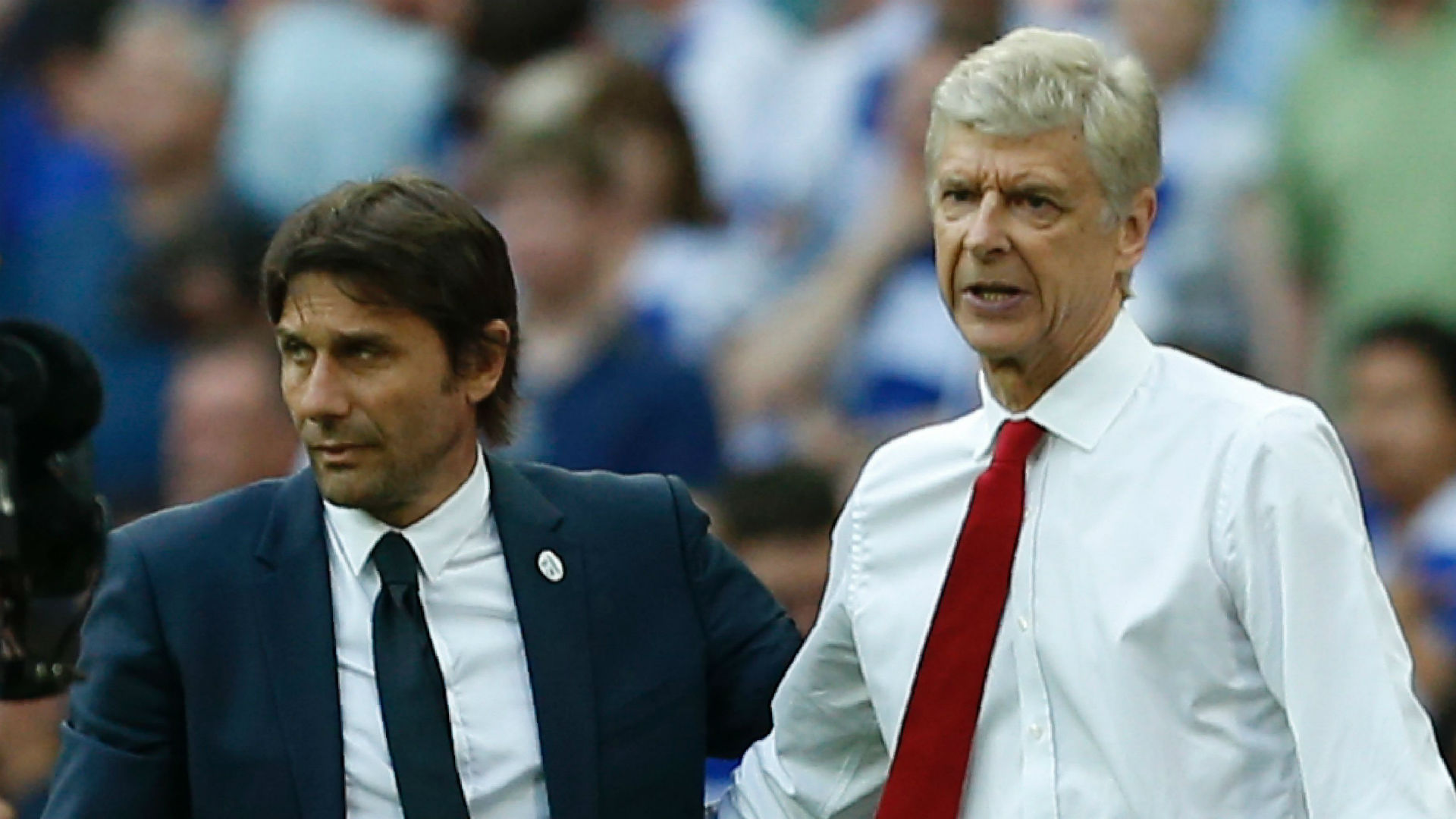 Antonio Conte says he envisaged becoming Arsene Wenger-like figure by really integrating himself into one of his clubs as the Arsenal manager did in his 22 years in charge in London.
Wenger shocked the football world on Friday morning as he announced that he will be leaving the Gunners at the end of the season.
As Conte's own future is in major doubt, having clashed with the club's board over transfers this season, the Italian says that he always wanted to find himself at a club for the long term but admits that he needs to find the "right situation."
"When you start to work for a new club, for sure your hope is to stay for many years because you bring your culture, you bring your football, you bring your methodology and your mentality," Conte told reporters. "Sometimes this is possible because you find the right situation.
"Sometimes this is not possible. But we must be ready, for every coach, every experience you start in your mind, there is the hope to stay for many years. You have to know that, every time you change and go to another team, you have to restart.
"You have to restart your work and bringing your ideas, your football, your culture, your methodology. And to restart every time is very difficult. Football is changing. If you compare this football with the past, it's totally different.
"In England, for example, in the past the managers could stay here and work for the same club for many years.When you know this and have this possibility, you live football and you stay more relaxed because you know you have time to work, to show the importance of your work.
"In the present, football is not the same like in the past. In England, you can see this difference. Now every club is ready to change manager if you don't get results, if you don't win. I think to live football in this way, your career could be less long because you live football with more pressure than in the past."
While Wenger became one of figures synonymous with the Premier League during his 22 years at the helm of the Gunners, it is worth remembering he was a trailblazer as well.
Arriving from Nagoya Grampus Eight in Japan, Wenger was just the third manager to come to England from outside the British Isles.
The Chelsea head coach said that he understands Wenger's desire at the time to come and experience a new culture in English football and thinks that journey is one of the best parts of the job.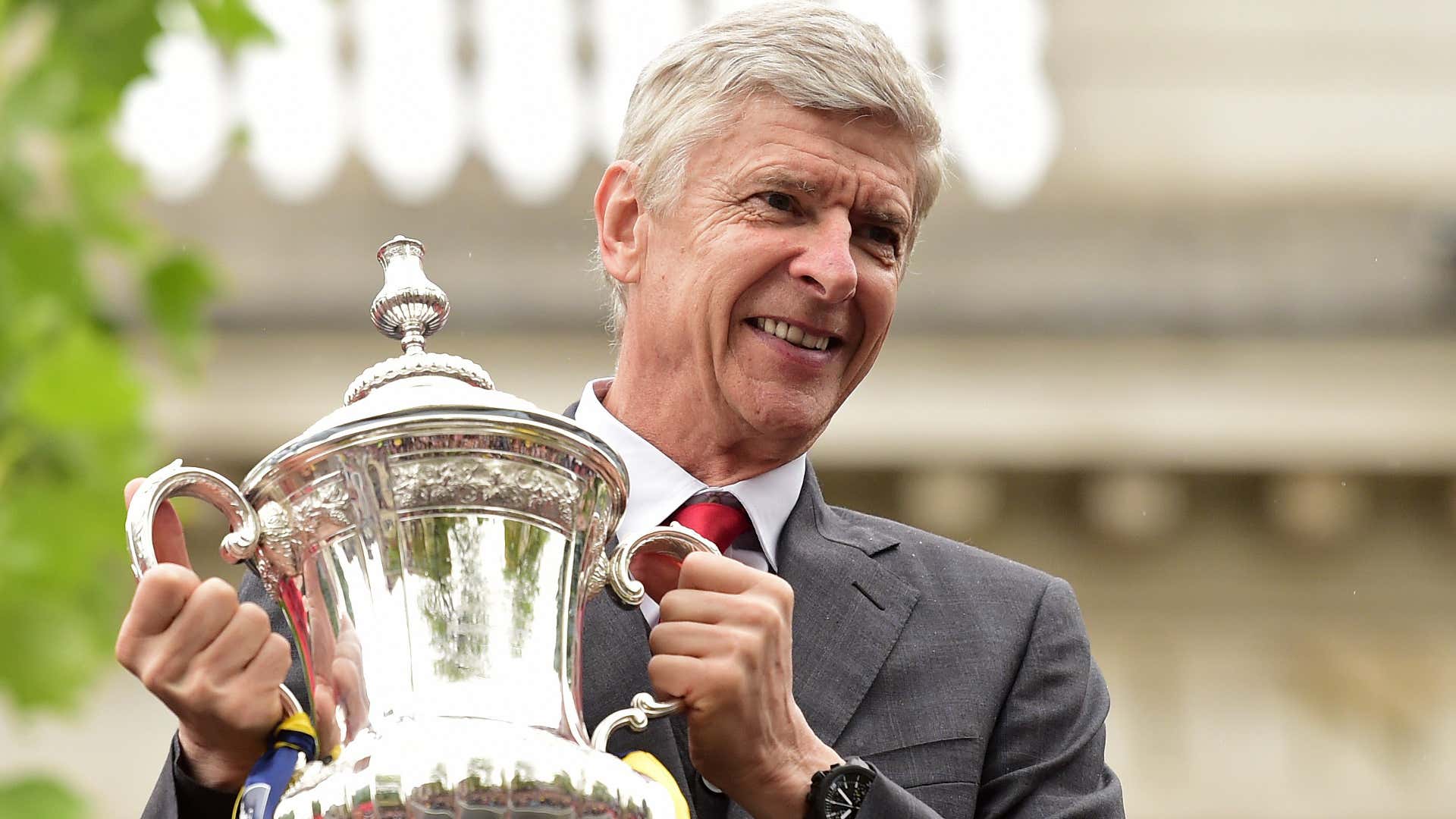 "I'm enjoying having this experience," Conte said. "For me and for every coach who has the possibility to work in another country, it's a great opportunity.
"But, at the same time, I can tell you that it's not simple to work in a different country because you have to understand quickly and to adapt yourself to life in the new country. In Italy, we have different habits and a different culture. Different ways to have the training sessions. I'm enjoying [life in England] a lot but, at the same time, it's not easy.
"It's not simple to go into another country and bring your idea of football, especially if you have an idea of football. If you want to manage the situation, manage the players, it's more simple for everyone. But if you want to bring your idea of football, it's not simple to go into another country."
Still, Conte believes such difficulties can forge a better manager, and thinks he has benefitted from his time in the Premier League.
"I consider this experience fantastic for me, and now I'm stronger than before I was when I started this experience. I'm stronger as a coach and stronger as a manager than I was at Juventus and with Italy."