'It was not the norm and not right' — Tim Howard questions security in fan incident
Goal
Apr 21, 2017 19:06 UTC +00:00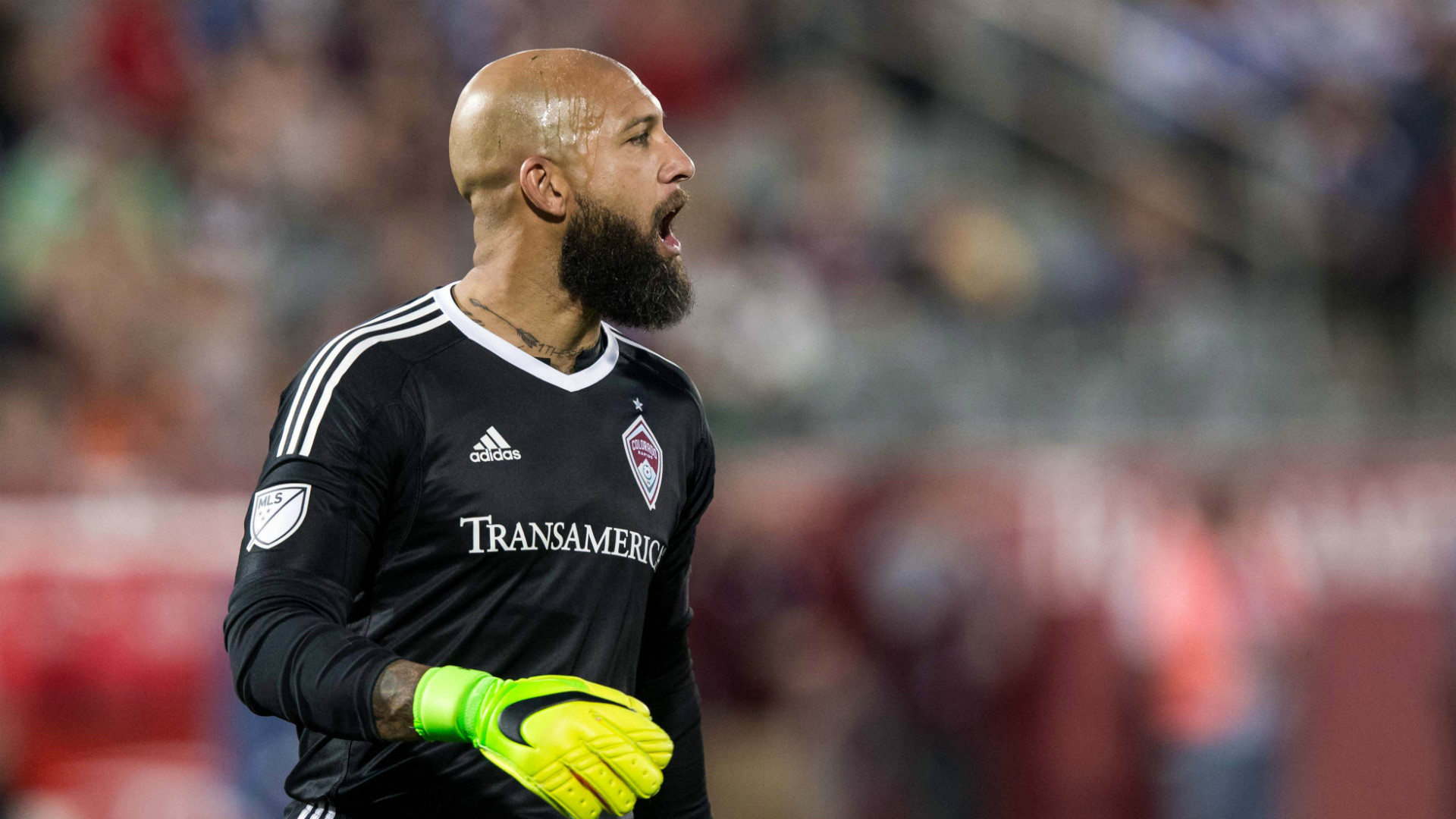 Tim Howard has spoken out about the incident that led to his suspension earlier this month, apologizing for his actions but calling out security for allowing athletes to be subjected to inappropriate verbal abuse by fans.
The Colorado Rapids goalkeeper was given a three-match ban and fined an undisclosed sum by MLS for foul language toward a fan during his team's 3-1 loss at Sporting Kansas City on April 9 and for an altercation with a fan following the game.
Adi suspended for violent conduct
Howard has already served one of the three matches, and on Friday he posted an apology for his actions on his Facebook page.
"I want to begin by saying I am genuinely sorry for my behavior in Kansas City and I want to apologize to my fans," Howard wrote. "I let myself get too worked up after being provoked and said some things I shouldn't have. I am at fault and certainly not a victim in this incident."
While apologetic, the 38-year-old U.S. international also offered up an explanation for the incident, stating that he felt a fan was allowed to get too close to players on the field at Children's Mercy Park.
"It is not ok for an apparently drunk fan to get inches away from an athlete's face and yell obscenities at them," Howard said. "While I should have controlled my reaction, I want to make it clear that I have never been put into a situation like that until Kansas City. I'm not a security expert, so don't know the details of how a fan could get so close, but it was not the norm and not right."
Howard later mentioned he has been subjected to insults over his race and his disability, though specifying that was not the case in the Kansas City incident.
"I am not saying I want censorship of fans or security policing against passion, but we all deserve a fan-friendly and safe environment. I don't mind – and even enjoy – a bit of verbal jousting with fans but I don't want to be taunted for my race or my disability (Tourette Syndrome), which didn't happen specifically in Kansas City but happens very often. I want security to keep fans at enough of a distance that a physical confrontation is impossible."
The first game of Howard's suspension saw him miss Colorado's 2-1 loss to Real Salt Lake. He is also suspended for the Rapids' matches at Minnesota (April 23) and at Orlando (April 29).
You can read the full text of Howard's Facebook post below: