Jürgen Klopp
How Klopp moulded Liverpool's team of misfits and took them to Kiev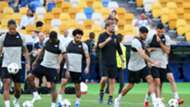 It was only two years ago, but already it feels like a different era – a game which belongs firmly in the past.
But as we prepare for Liverpool's latest European final, we must first look back to the last.
It ended in disappointment, defeat to Sevilla denying them Europa League glory back in 2016. It wasn't a good night for the men in red. In fact, it stands as the low point of Jurgen Klopp's Anfield reign, his heavily-fancied side freezing on the big stage, shipping three second-half goals from a position of comfort.
The memories of that night in Basel, in case you were wondering, remain fresh in the Reds boss' mind. He's moved on, but he hasn't forgotten.
But if it hurt at the time, Liverpool have produced the perfect response since. And when Klopp looks around the dressing room at the NSC Olimpiyskiy this evening, he will do so with a lot more confidence than at St Jakob Park 24 months ago.
This, unquestionably, is his team, his creation. And if Liverpool can triumph in Kiev, it will be his masterpiece. He's achieved things in his career already, impressive things, but this would be something truly special. It would make him a Kop legend, a European champion. "A once in a lifetime chance," he called it on Friday.
In many ways, this team's journey began with that Europa League final setback. After that game, at the team's hotel in Basel, Klopp addressed his players with a speech of defiance, passion and belief. He led them in a chorus of 'We are Liverpool' and promised that "this is just the start" of their journey together. Negativity was turned into positivity; Liverpool have been on an upward curve ever since.
Their evolution as a team, and as a squad, has been as swift as it has been impressive. The likelihood is that only three of the team which started in 2016 – Dejan Lovren, James Milner and Roberto Firmino – will do so tonight. Six of the 18-man squad from Basel have been sold since, while another two are out on loan and will likely leave this summer, along with Emre Can who is likely off to Juventus on a free transfer. Others, such as Simon Mignolet, Alberto Moreno and even Adam Lallana and Nathaniel Clyne, have a job on their hands if they are to be part of the future.
Klopp showed at Borussia Dortmund, and before that at Mainz, that he can fashion excellent football teams if given time, support and funds, and he is repeating the trick at Anfield. At his pre-match press conference in Kiev on Friday afternoon, he spoke with a twinkle in his eye about "my boys" and the pride he has at seeing his team going for Europe's biggest prize.
"His boys," have been found in some unlikely places. At Hull City and at Sunderland, at Mainz and at Hoffenheim. They're been rejected and relegated, doubted and questioned and written off. They're a team of misfits, moulded into something much more. "His boys," are doing their manager proud.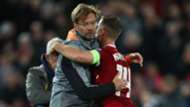 Some he signed, others he nurtured. Most, he has improved.
The best managers tick multiple boxes. They have tactical knowledge – Klopp's is underrated, by the way – they have man-management skills, they can think clearly under pressure and they can get their message across to players from different backgrounds, with different personalities. They can build teams; Klopp is building a fine one at Anfield.
His appointment came at a time when Liverpool needed fresh ideas, fresh impetus. The era of Brendan Rodgers could have been a glorious one, but by October 2015 it was well and truly over. The team was disjointed, performance levels were poor and unrest among supporters was high. Liverpool had gone close to the title, but were in danger of becoming 'average' by the time Klopp rolled up. Whatever Rodgers had created – and he had Liverpool flying during that 2013/14 campaign – it had long since fizzled out.
The feeling among the club's hierarchy was that the Reds were underperforming – that the team and the squad were better than they had shown. They needed someone to unlock the potential, a leader that could unite, cajole and encourage – and if necessary be brutal too. They needed their King.
Klopp is that man. Whether through recruitment, coaching or psychology, or a mix of all three, he has got Liverpool flying again. The trick now is to add trophies to the plaudits; today would be as good a place to start as any.
His is a collective idea, one in which the team, not any individual, can take centre-stage. He rails at the idea of any player, even Mohamed Salah or Philippe Coutinho, being placed on a pedestal. For the German, it is never about one man or two men, it's about all men.
That attitude manifests itself in other areas, too. KIopp's approach to transfers, for example, differs greatly to Rodgers', and has been a key factor in Liverpool's improvement in their development as a club. They buy better, they integrate new signings better and as a result they've performed better. For the first time since 2009, they will spend two consecutive seasons in the Champions League.
The infamous 'transfer committee' of the Rodgers era still exists. They still do much of the same work in terms of identifying and pursuing targets. The difference is that, in Klopp, they have both a manager who can attract players through name, and one who is more receptive to ideas, approaches and suggestions.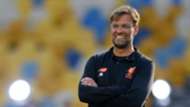 "Collegiate," is how one Anfield source describes the setup. The relationship between Klopp and Michael Edwards, the sporting director, is genuinely strong. The pair speak on a daily basis at Melwood. They know what the other wants and how he wants to do it. There is trust, where previously there was suspicion.
Liverpool's recruitment since that defeat to Sevilla in Basel has been impressive. Five of their starting line-up tonight will have been signed in the last two years. Not all were 'Klopp picks' – Andy Robertson, for example, was pushed by the scouting team when moves for Ben Chilwell and Emerson Palmieri failed to materialise. At £10 million from a Hull side relegated from the Premier League the previous season, he was far from a sure thing.
Klopp, though, trusted Edwards and his team. They'd told him that Robertson's speed and personality would fit perfectly in his squad. It took the Scot a while to get a sustained chance in the side, but he's grabbed it since.
Others hit the ground running. Mane scored on his debut at Arsenal, and has been a key figure since. Salah's debut campaign has been bewilderingly good; 44 goals and counting. A hat-trick against Real Madrid will equal Ian Rush's club record for a single season.
Both could easily have ended up elsewhere – Liverpool targeted Mario Gotze before finalising a move for Mane, while the likes of Christian Pulisic, Julian Draxler and Julian Brandt were looked at at the same time as Salah. Klopp has admitted that his recruitment team pushed him hard over the Egyptian. At £36.9m, he looks the steal of the century.
Away from the transfer market, the development of other players has been similarly impressive. "I prefer training to transfers," Klopp has said, and his commitment to "finding solutions internally" before heading for the chequebook has been notable. He used, incredibly, 40 different players between October 2015 and May 2016, giving debuts to no fewer than eight. Not all have kicked on, some have been sold others have been loaned, but none can say they were not given a chance.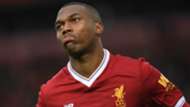 He's shown conviction in offloading others. The likes of Jordon Ibe, for example, had shown promise but was sold for a good price. Christian Benteke and Daniel Sturridge, for different reasons, failed to grasp the way he wants his side to play and were bombed; Joe Allen could have been a good player for Klopp, but as effective as Gini Wijnaldum? Unlikely.
It's a common-sense approach. Improvement upon improvement. Sometimes quick, sometimes slower. Setbacks have happened, but been handled. Liverpool made a mess of their pursuit of Virgil van Dijk last summer, but Klopp resisted the urge to demand a replacement signing. He waited, the club worked, and they got their man in January. Not ideal, but it'll do.
Even Philippe Coutinho's departure in January was dealt with in adult fashion – within the club at least. A blow, for sure, but not a fatal one. Liverpool's best achievements this season have come without the Brazilian, not that anyone at Anfield was happy to see him leave.
That, more than anything, sums up this team. They're team of very good footballers, for sure, but a team first and foremost. Klopp's team.
"They fought so unbelievably hard for this," he said ahead of their place in the Champions League final, their defining moment. "And I really think they deserve to be here.
"I'm really proud of them already, now let's play football."