UEFA Champions League
Harry Kewell - Real Madrid's drive will be hard to stop for Liverpool!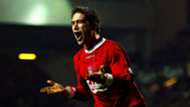 It will take some effort from Liverpool to stop Real Madrid from claiming a third successive Champions League crown when the two teams meet on Saturday in the final of the competition, according to Harry Kewell. 
The Australian, who spent five seasons at Anfield and won the Champions League in 2005, also complemented Liverpool manager Jurgen Klopp for putting together an exciting team. 
"Real Madrid are favourites because of their record in the European Cup (Champions League). It is phenomenal. They are going for a hat-trick. The drive of Madrid is going to be very hard to stop," he told Goal. "But Klopp has put together a very exciting, fast, energetic and powerful Liverpool side."
With both sides known to be more daring in attack, Kewell is looking forward to an exciting game.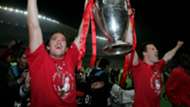 "Hopefully, it lives up to expectations and it will not be a boring game. Hopefully, there are going to be goals in it and everyone is going to be entertained. And let's hope that Liverpool can win."
Harry Kewell, who was referred to as Gareth Bale of his time by former Liverpool player Danny Mills, stated that it would be interesting to see whether Zinedine Zidane would start with Gareth Bale, given the recent criticism that the Welshman has faced. 
"Bale's recent performances for Madrid has been very good because he has been scoring some goals. I think he scored four in his last five games. He is playing well. He is feeling good. But again, that is going to be up to Zidane to make his mind up on who starts.
"He has a wonderful lineup to pick from. And hopefully, he picks the right team to challenge Liverpool."