MLS
San Jose, Houston continue to climb — Goal's MLS Power Rankings
Week 2 of the 2017 MLS season saw routs, crazy comebacks and record-setting weather. 
As it's still early in the campaign, there is also naturally a lot of movement in the power rankings. Only time will tell whether these early-season matches are indicative of overall trends, but for now we work with what we've got. And what we got this week was a whole bunch of memorable moments.
(Our preseason MLS power rankings were voted on by Goal's editors and writers. Comments written by Rudi Schuller.)
---
1. FC DALLAS
---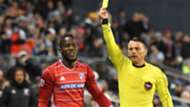 LAST WEEK: 1
CHANGE: —
A scoreless draw on the road isn't much to write home about, but Oscar Pareja put out a reserve-laden side against Sporting KC and escaped with a valuable point.
---
2. NEW YORK RED BULLS
---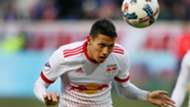 LAST WEEK: 3
CHANGE: +1
The Red Bulls snatched a one-goal victory against a stingy Rapids side, and the 1-0 scoreline was more indicative of Tim Howard's prowess in Colorado's goal than anything else.
---
3. TORONTO FC
---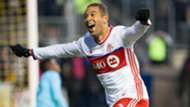 LAST WEEK: 2
CHANGE: -1
Toronto will bemoan giving up a late goal to nullify a comeback victory at Philadelphia, but Sebastian Giovinco's leg injury could be a bigger worry.
---
4. NEW YORK CITY FC
---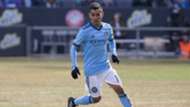 LAST WEEK: 6
CHANGE: +2
Home is where the heart is, especially if you're NYCFC. A 4-0 thrashing of D.C. United is just what the doctor ordered after a disappointing Week 1 loss.
---
5. PORTLAND TIMBERS
---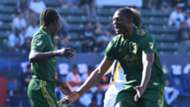 LAST WEEK: 7
CHANGE: +2
Winning at StubHub Center is incredibly tough, even more so for a Timbers team that hadn't tasted victory on the road for over a year. And yet, Portland did just that in Week 2.
---
6. SEATTLE SOUNDERS
---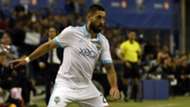 LAST WEEK: 4
CHANGE: -2
It took a pair of late goals to earn a 2-2 draw in Montreal, and the still-winless Sounders don't appear ready to live up to their lofty expectations just yet.
---
7. COLORADO RAPIDS
---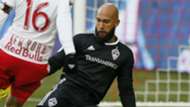 LAST WEEK: 5
CHANGE: -2
A lack of goal scoring still plagues this defensively sound team, although a Week 3 date with Minnesota may provide a temporary cure.
---
8. HOUSTON DYNAMO
---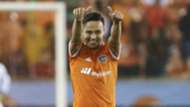 LAST WEEK: 13
CHANGE: +5
Are the Dynamo for real? Let's wait until they play away from BBVA Compass Stadium before making that call, but the Texas side has leapt an impressive 12 spots in these rankings over the past two weeks.
---
9. MONTREAL IMPACT
---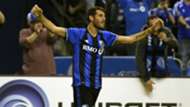 LAST WEEK: 11
CHANGE: +2
That the Impact were able to throw away two points at home and still climb two spots means this team has some believers amongst our editorial staff.
---
10. SPORTING KANSAS CITY
---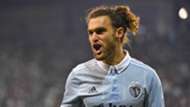 LAST WEEK: 9
CHANGE: -1
Consecutive scoreless draws is hardly the stuff of inspiration for Peter Vermes' side. If Dom Dwyer doesn't score, who else will?
---
11. ATLANTA UNITED
---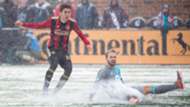 LAST WEEK: 17
CHANGE: +6
Tata Martino's exciting attack-minded team demolished its expansion cousin in a blizzard in Week 2, but questions remain about its defensive stability.
---
12. LA GALAXY
---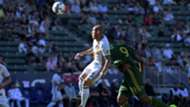 LAST WEEK: 10
CHANGE: -2
This is definitely not the Galaxy of old, or even of two years ago. With Gio Dos Santos succumbing to injury, the immediate future looks even more dire.
---
13. PHILADELPHIA UNION
---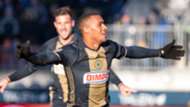 LAST WEEK: 12
CHANGE: -1
The Union finally kept TFC out of the win column after several attempts, but it wasn't enough to stop a modest drop in this week's rankings.
---
14. SAN JOSE EARTHQUAKES
---
LAST WEEK: 18
CHANGE: +4
The Earthquakes have grabbed consecutive home wins to start the season, but, similar to fellow rebuilt side Houston, we need to see how this team plays on the road.
---
15. D.C. UNITED
---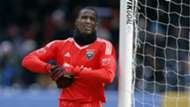 LAST WEEK: 8
CHANGE: -7
Not scoring in your first two games is one thing, but not scoring while also allowing NYCFC to put four past you? Not good.
---
16. CHICAGO FIRE
---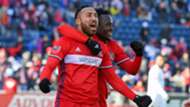 LAST WEEK: 20
CHANGE: +4
An impressive win in Week 2 followed a comeback draw on opening day. The Fire are showing signs of life after two years in the league's cellar.
---
17. REAL SALT LAKE
---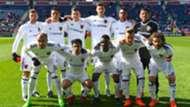 LAST WEEK: 14
CHANGE: -3
RSL was second best all over the field against Chicago, and we still don't know where the goals are going to come from.
---
18. ORLANDO CITY
---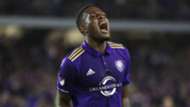 LAST WEEK: 15
CHANGE: -3
The Lions unexpectedly sat idle this week after their game at New England was postponed due to weather, and they were leapfrogged by a number of clubs.
---
19. COLUMBUS CREW
---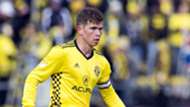 LAST WEEK: 16
CHANGE: -3
Columbus was a preseason darling for many pundits, but it has yet to show why.
---
20. VANCOUVER WHITECAPS
---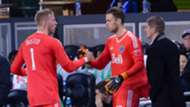 LAST WEEK: 21
CHANGE: +1
An ugly loss by the 'Caps at San Jose was mitigated by several other clubs dropping around them.
---
21. NEW ENGLAND REVOLUTION
---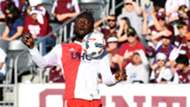 LAST WEEK: 19
CHANGE: -2
The Revs are other club that had the misfortune of sitting idle while other teams zipped past.
---
22. MINNESOTA UNITED
---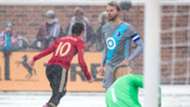 LAST WEEK: 22
CHANGE: —
Is this the worst team in MLS history? It's too early to say, but the Loons have the dubious honor of becoming the first MLS club to ever allow five or more goals in consecutive games.