PSL
Former Orlando Pirates winger Daine Klate eyes major trophies with Chippa United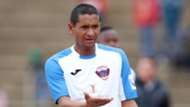 Former
Orlando Pirates
 midfielder Daine Klate is hoping to win major trophies with his new club, 
Chippa United
in the upcoming 2018/19 season. 
The 33-year-old winger, who is one of the most decorated football players in the Premier Soccer League (PSL) era, recently joined the Chilli Boys on a free transfer from Bidvest Wits. 
Klate has indicated that he is not back in his home city, Port Elizabeth, for retirement as he is planning to make a meaningful contribution to the ambitious club. 
"The opportunity presented itself and I jumped at the chance to join my home team. It was time for me to go back home and there's a lot of work for me to do in Port Elizabeth," Klate told Daily Sun. 
"It's not just about football, I also want to help the community and share my football knowledge with the youngsters here. It's about ploughing back to the community," he continued.
"I'm still able to play and contribute in the field of play. I didn't want to leave it until late at 35 and 36 and people will think I'm here for a retirement package," he explained. 
Klate, who began his PSL career at SuperSport United, has reunited with his two sons and family, who have been living in Port Elizabeth.
"My boys have already started school there and we already have a house there. They've been there for the past two years and my goal was to always come back to Port Elizabeth," he said.
Klate has won 15 major trophies including six PSL titles during his illustrious career and he is still hungry for success. 
"It'd be great if we win trophies at Chippa. It'll inspire the young ones," he stated.
The former South Africa youth international is looking to become a businessman once he retires -  by buying worn out buildings and renovating them.
"Coaching is not an option for me. I want to venture into property," he concluded.