FC Dallas All-Stars improvise to face 'world's best' Real Madrid

Jon Arnold
Aug 03, 2017 05:37 UTC +00:00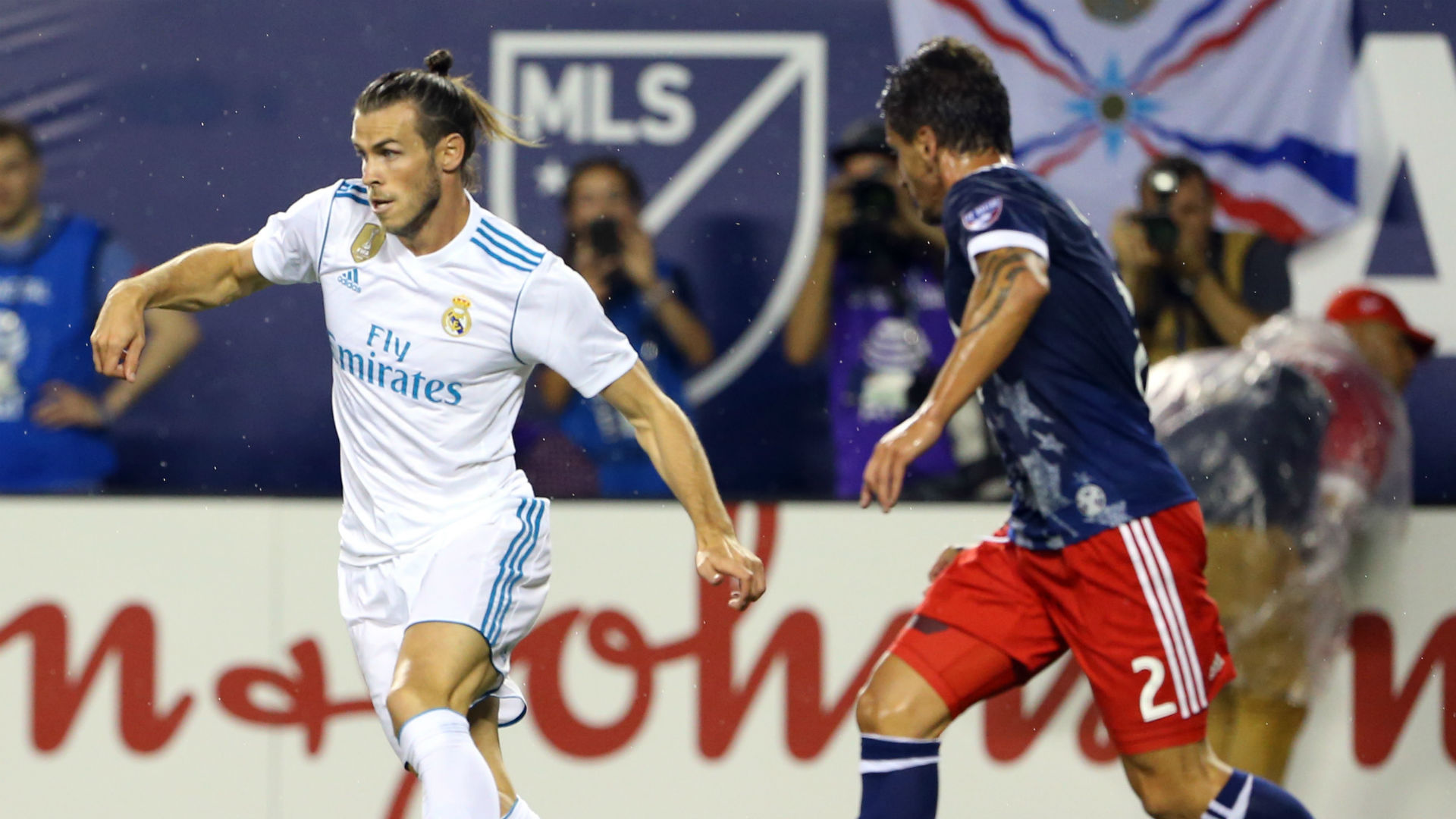 Aaron Doster
CHICAGO — Kellyn Acosta knew what was coming.
The FC Dallas central midfielder is a versatile player, even more so after working on fine-tuning his attacking abilities and set-piece skills during the winter. That's seen some coaches, namely former United States manager Jurgen Klinsmann, play the 21-year-old as a fullback. MLS All-Star coach Veljko Paunovic didn't have much to work with at outside back in the first place and when Greg Garza had to leave the game in the seventh minute with a shoulder injury, Acosta did a quick survey. The 35-year-old DaMarcus Beasley was into the game but wasn't likely to play 80 minutes in the exhibition. Paunovic's other choices? Slim.
"When I saw Greg go down and Beas went in, I just looked across the bench and I was like, 'Man, either they play three in the back or I'm going to have to go left back,'" Acosta told Goal. "But I figured I was going to have to go. I mean, ideally, that's not a place I want to play, but I just wanted to compete and be on the field."
Playing the unfamiliar role was tough enough but after 15 minutes Acosta found himself defending against a Real Madrid team that had just substituted on some of the world's best attacking players, with Gareth Bale and Karim Benzema entering at the hour mark.
"I felt like I was just playing by myself over there, playing 2 v. 1, 1 v. 1 with one of the best players in the world," he said. "But it was definitely cool and I was glad I was a part of it, no matter what position I was in."
Even when it wasn't Bale or Benzema, the FC Dallas star knew he was up against world-class talent.
"I knew even if it was a young kid in front of me, they're obviously there for a reason," Acosta continued. "They're talented players. I just knew whoever was in front of me was going to be a tough matchup. I knew I needed to be mentally focused and be ready to whoever came out, I just had to be prepared or they were going to really expose me. But overall it was a fun experience."
Acosta's FC Dallas teammate Hernan Grana, a right back by nature, also came on after the break. Grana said he felt comfortably initially but he too was soon facing a challenge, matching up with Marcelo coming forward from left back.
CR7 will be welcome sight for Madrid
"Obviously we were facing a top-level team where there are a lot of star players," Grana told Goal. "When everybody came in, first it had just become 1-0, and I knew it was going to be a little tougher still, but we survived really well and got the tying goal. It was good, really good. The team was good and we working together there. I think it was a great game for the fans."
Ultimately, the FCD duo, along with teammate Matt Hedges and Atlanta United defender Michael Parkhurst in the middle, were able to repel Madrid's advances and take the game to a penalty shootout, which Madrid won.
But the players seemed impressed with the job they were able to do with such little training against a team that, albeit in preseason and missing superstar Cristiano Ronaldo, is the reigning champion of Europe.
USMNT vets Howard & Beasley show they've still got it
"At the start we didn't know how it was going to work because we really had no idea how we were going to work together, movement, calls," Grana said. "We got to know each other a bit and worked together well enough. We moved well. It's not easy. You only have a few days and you're playing against a team that's been playing together for several years. It's tough, but I'm happy for our team, that we worked so well."