Dom Dwyer getting everything in order to pave his way to play for USA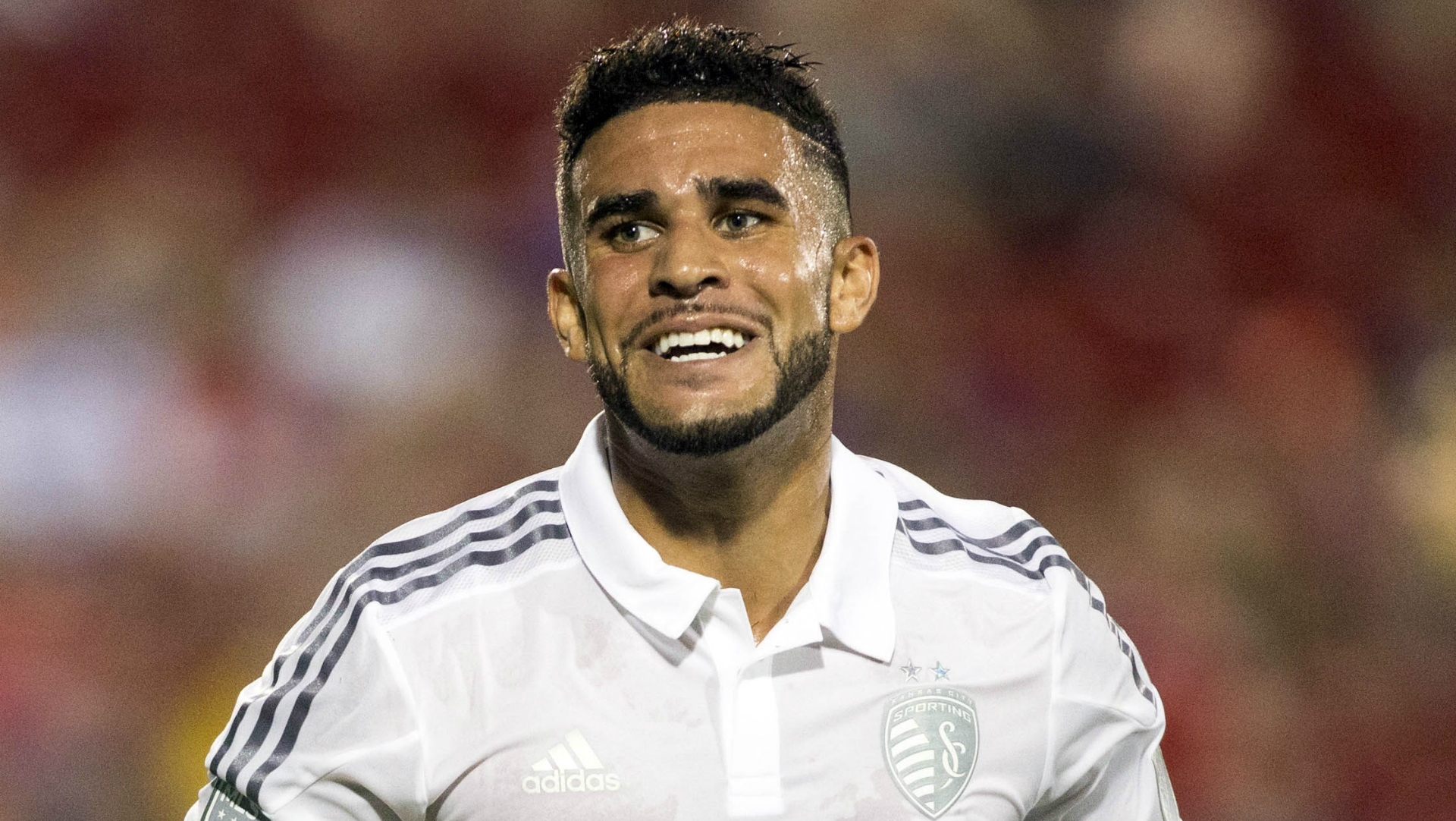 MANHATTAN BEACH, Calif. — Plenty has happened to Dom Dwyer in the almost five years since he received his green card. Among other things, the England-born striker began his professional career with Sporting Kansas City, won an MLS Cup with that same team, met his future wife, U.S. national team star Sydney Leroux, and most recently welcomed the birth of his son, Cassius.
The actual date Dwyer received his green card hadn't carried very much significance until now, because the fifth anniversary of that date will move him a step closer to potentially realizing his dream of playing international soccer.
Dax McCarty focusing on U.S. opportunity
"On Feb. 14 it marks five years of me having my green card, so I will be eligible for citizenship on that date, and then paperwork is sitting on the side waiting to be sent on that day — and then we'll see how quickly the process goes from there," Dwyer said Tuesday, laying out the timeline for his potential securing of American citizenship.
The possibility to play for the U.S. national team is still some ways away. Feb. 14 is the date he can apply for citizenship, but the process for Dwyer actually being granted citizenship could leave him waiting beyond 2017. Despite that potential wait, Dwyer is already facing questions about playing for the Americans, in part because he has let it be known he wants to represent the U.S.
"Almost every interview I've done today I've been asked the question (about the U.S. national team), so I'm starting to think about it a little bit more today," Dwyer said. "I think it's a dream of any footballer to play on the international stage, so to be in that conversation, for me, is an absolute honor, whereas if I'd been sitting here five years ago nobody here would really know who I was. That's a big, big honor for me. Really, I'm focusing on this season, and playing well, and I know if I play well and work hard then things will take care of themselves usually."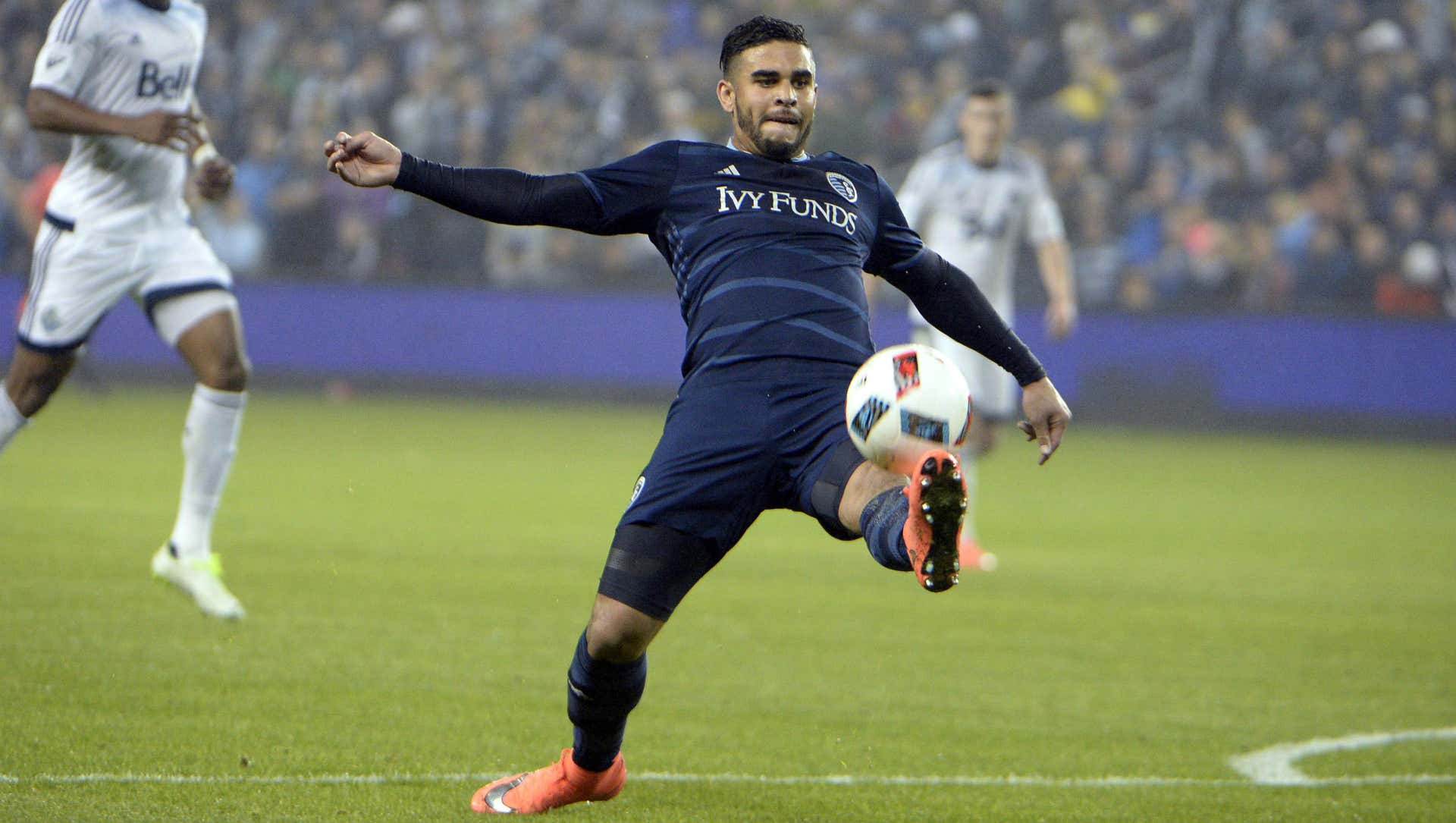 Dwyer has certainly done his part on the field to be considered a viable option for the U.S. once he is eligible. He has scored 50 goals over the past three seasons with Sporting KC, a total only Bradley Wright-Phillips has surpassed during that time.
He acknowledged having communicated with U.S. Soccer about the process to become eligible for the national team, which requires additional paperwork after he becomes an American citizen.
"I have been in contact, we've had conversations," Dwyer said. "We're working toward that. There's regulations you have to work through with FIFA, so we're getting there."
Dwyer had been the subject of transfer speculation in the past year, having drawn a transfer offer from Greek side Olympiakos last summer. Linked to English clubs in the past, Dwyer acknowledged that while playing in one of Europe's top flights remains his ultimate goal, he is enjoying life in the U.S.
"When I was growing up I always dreamed of playing in the Premier League. That was it for me, it was the top thing," Dwyer said. "Now that I came across to America it wasn't really my plan, but I've started to establish myself here and I'm really enjoying myself. The dream is always to play at the highest level, whether that's internationally or different leagues or different countries, whatever. I really don't know what the future holds.
"I enjoy playing for Kansas City, I love being in MLS, I love this league," Dwyer added. "I have aspirations to do big things, whether that is going to Europe or elsewhere, I think that's something that will happen depending on how I perform, how well I play, how I improve. Right now I'm just focusing on being a better player. I want to get there, and if an opportunity arises, who knows in football?"
As for his chances with the U.S. national team, Dwyer knows it won't be an easy ride breaking into Bruce Arena's squad at forward, where Jozy Altidore, Bobby Wood, Jordan Morris, Gyasi Zardes and Clint Dempsey are among the players expected to be competing for playing time in the coming years.
"That's a strong side you've got there, there's some fantastic players in that squad," Dwyer said of the U.S. "I'm just working hard and playing well, and if I'm selected and if I'm on it I hope I can get an opportunity and take it."
At a time when the motives and desires of foreign-born players playing for the U.S. national team might be questioned by some, Dwyer made it clear that the U.S. means a lot to him, and representing the Americans on the field would be a special accomplishment.
"I've been here about nine years now, so it's almost like my second home, if not my home," Dwyer said. "I love this country, it's given a lot to me, so if I ever have the opportunity to give something back to it, I think that's something I'd always jump at."