Can Cabrera help the Houston Dynamo emulate success of rival FC Dallas?

Jon Arnold
Feb 22, 2017 04:21 UTC +00:00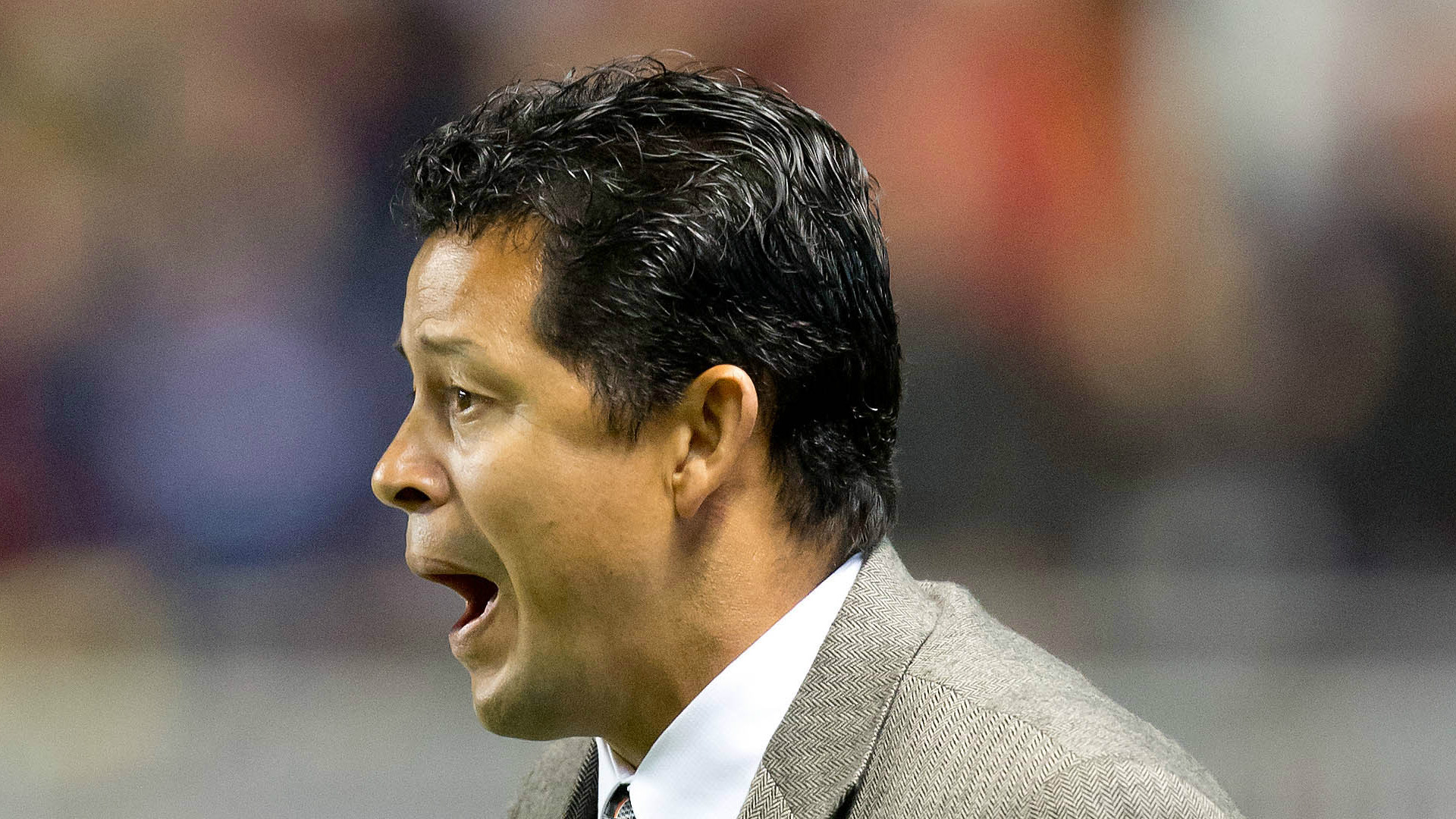 Russell Isabella
---

2017 MLS SEASON PREVIEW
---
After finishing last in the Western Conference, the Houston Dynamo needed to make a change. They turned to a Colombian boasting experience as both a MLS head coach and an assistant, with an intimate knowledge of both soccer in the Americas and the youth system in the United States.
Sound familiar? New Dynamo boss Wilmer Cabrera is about as close as you could get to Oscar Pareja, who coaches FC Dallas. The team up I-45's ascent to MLS contender has coincided with the Dynamo's decline, with FCD winning the Supporters' Shield and U.S. Open Cup in 2016 while the Dynamo missed the playoffs for the third consecutive season.
MORE: All you need to know about the Dynamo
Now the job falls to Cabrera, a 49-year-old who last season coached the Dynamo's USL affiliate, the Rio Grande Valley FC Toros, but also has MLS experience as the head coach of Chivas USA in 2014, its final season. Unlike at Chivas USA, Cabrera takes over an organization that is looking to build toward future success.
"It's a lot of responsibility because it's a club that has won MLS Cups, that has been very active in the playoffs at the beginning of its MLS run but right now is not doing very well in that aspect," Cabrera told Goal. "It's not getting to the playoffs, so the responsibility is high, but we are trying to work and have that mentality and the idea that we're going to be able to achieve that goal with the players and the roster and the team that we have."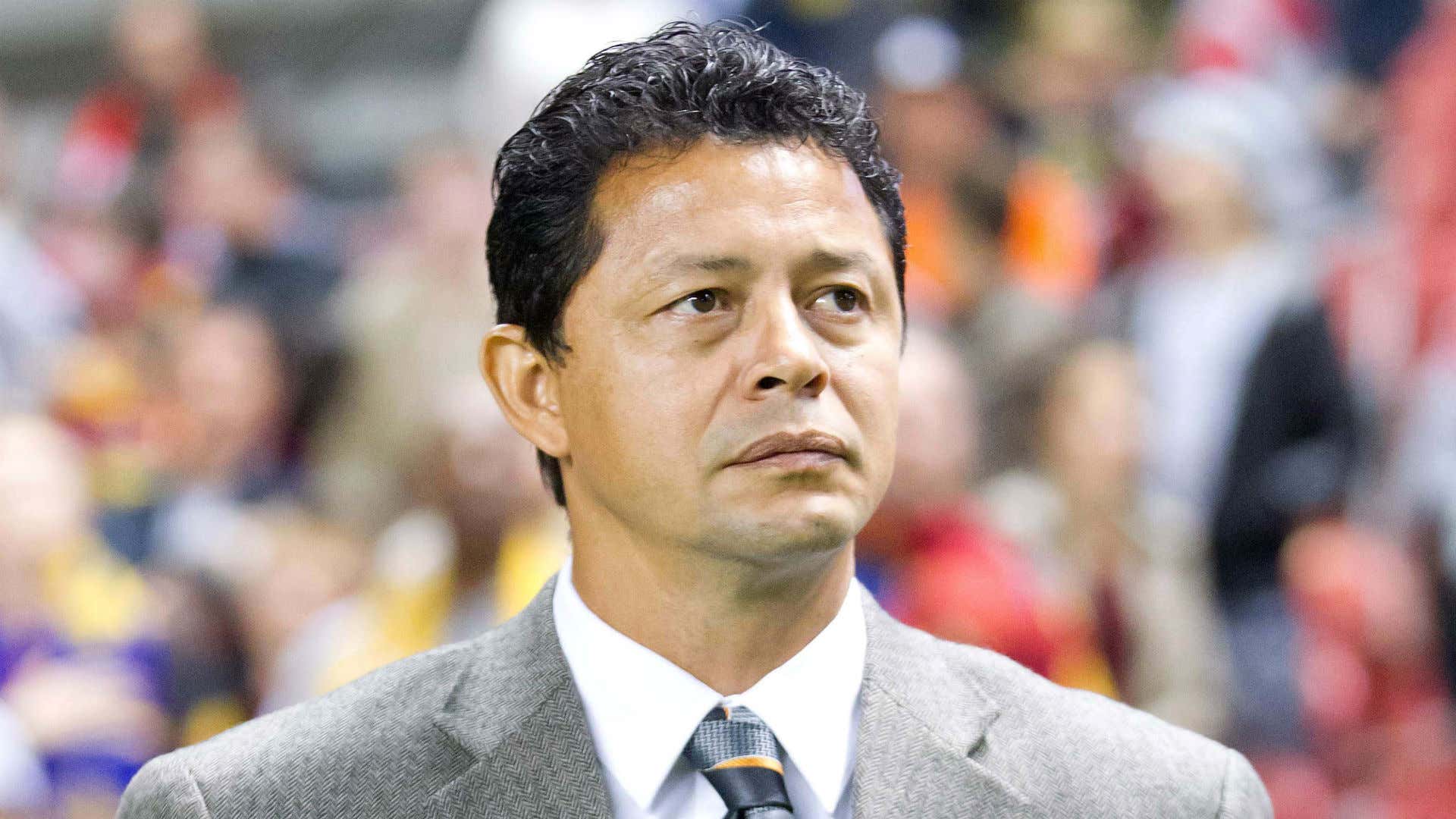 That team no longer has a pair of players who expressed frustration interim coach Wade Barrett didn't get the job on a long-term basis. Forward Will Bruin and defender Sheanon Williams were traded away for allocation money, but the organization also has done what it can to make sure Cabrera has replacements at those positions and more.
The club acquired two Honduran forwards, getting Alberth Elis from Monterrey and signing Romell Quioto from Olimpia, shored up the midfield with Colombian Juan David Cabezas and could have a back four made up entirely of winter acquisitions.
Americans Abroad: Concern for Bobby Wood while John Brooks shines
"It kind of feels like an expansion team," one of those players, ex-Galaxy defender A.J. DeLaGarza, told Goal. "They have a lot of turnover from last year, a lot of new guys brought in, obviously hired a new coaching staff, brought in some players who are not familiar with MLS and a couple who are.
"We all have to be on the same page quickly. We have seven out of our first 10 games at home. We have to take advantage of that, and to do that we have to be on the same page. It's a good opportunity for us to get off on the right foot, so we've got to make sure we take it."
Many of those players have a background in Central or South America, and though Cabrera said that wasn't necessarily on purpose, finding players who can excel on the field and enjoy life off it in South Texas was a priority.
"Within the budget, we had to bring in the players that we can acquire and also players that can adapt to the environment," the coach said. "Remember, we're not in New York. We're not in LA. We're in Houston. So that's going to be difficult for some players to adapt to the heat and humidity.
"It's not easy for, say, Europeans, like Swedish or Norwegian players or French players, to adapt to Houston. It's going to be harder for that player than a player from Honduras or from Colombia or from Panama. Why? Because they're used to that heat, they know how to play in that heat, and that changes everything because definitely our environment is different than other environments in MLS."
While Cabrara will need time to establish anything like the homegrown pipeline his compatriot has built up the road in Frisco, the club hopes the offseason overhaul will get the team back to the postseason, which the coach said is the club's goal this season.
Sounders looking to start and stay strong
The preseason has gone well so far for the Dynamo, with players saying the group is coming together well and starting to see how the 4-3-3 formation Cabrera is likely to use works in practice.
"The manager is a guy who has a concept of what he wants on the field," Panamanian center back Adolfo Machado said. "He speaks a lot about how he wants the team to be, and we're understanding the way the manager wants us to play this season."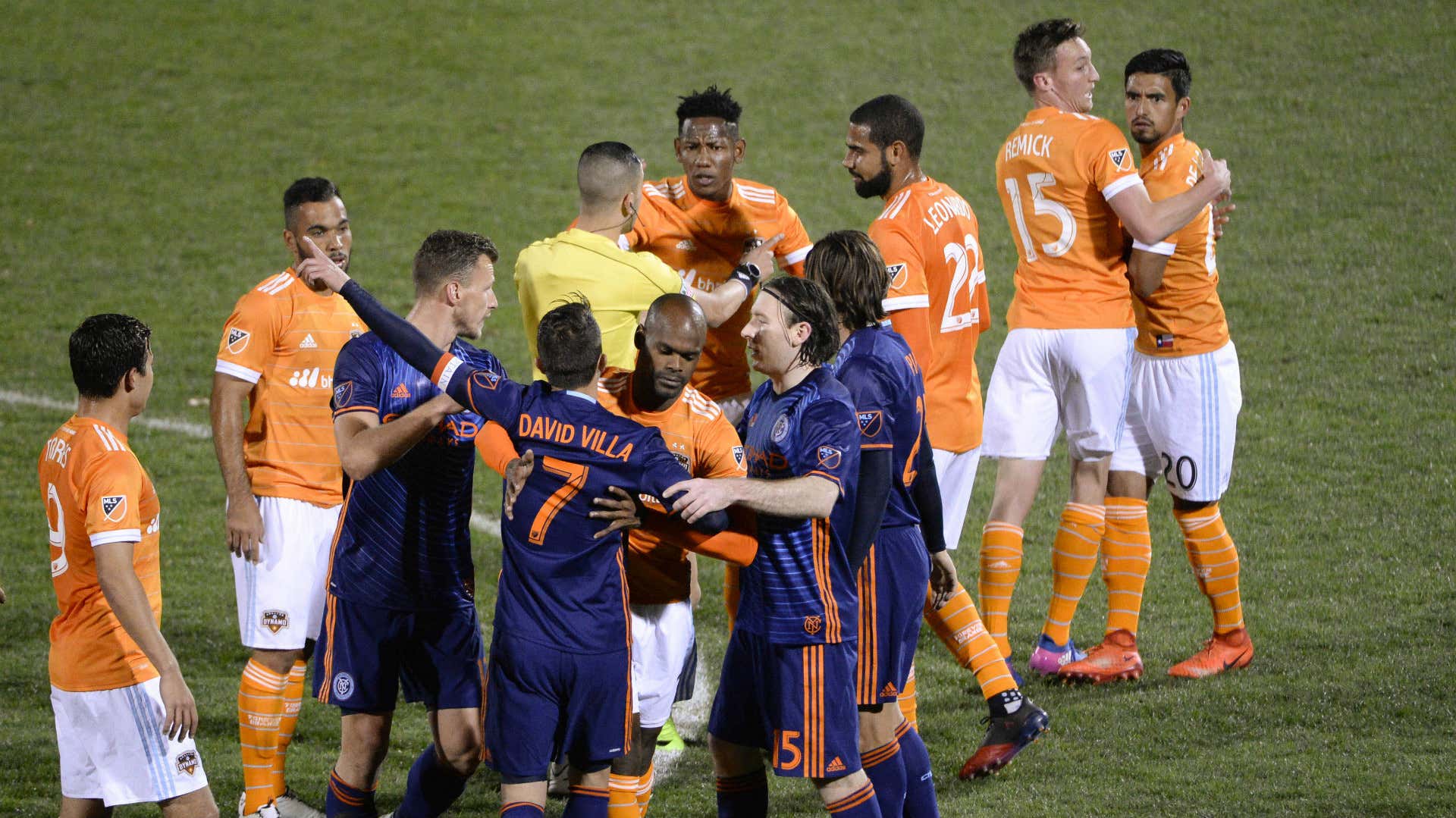 When asked about the identity he is trying to instill, Cabrera said he'd "like to see a Dynamo with intensity, a Dynamo with a good mentality, a Dynamo that everyone is going to respect for what they bring on the field: intensity, good soccer but also good balance, being strong defensively but also a team that can attack and can be dangerous going forward."
That message — of playing the game with intensity — is getting through.
"He wants 100 percent intensity when we're doing things," DeLaGarza said, using the same word as his coach without prompting.
"Obviously, I think every coach wants your 100 percent every single time you step on the field, whether it's training or a game, but he keeps applying that to get it through guys' heads," the defender continued. "The Dynamo had a tough year last year and we're all trying still to learn one another and to get to know one another and learn each other's tendencies when we're out here on the field, no matter what it is. If we're stretching or playing small side, we have to be focused and continue to get better every day."