Kenya A'
Caf elections: Kenya in voting dilemma ahead of Hayatou-Ahmad vote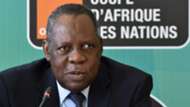 On March 16, all 54 of Africa's Football Association Presidents, Kenya's Nick Mwendwa included, will make a decision as to whom between messers Issa Hayatou and Ahmad Ahmad will rule African football for the next four years.
This process will play out during the forthcoming Caf elections to be held at the Caf General Assembly in Addis Ababa, Ethiopia.
By all accounts, this one promises to be a bruising battle pitting the 70-year-old Hayatou - who is seeking to extend his three-decade hold onto power - against Ahmad, who is 13 years younger, and chief of the Madagascan FA.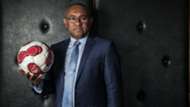 Kenya remains tight-lipped ahead of Caf elections
Over the last six months, Ahmad has emerged from being a virtual unknown to perhaps Hayatou's stiffest challenger of all time, with rumours suggesting the Southern African football administrator may have garnered support from as far as the sport's world governing headquarters in Zurich.
Already, the 14 member Council of Southern Africa Football Associations have publicly declared their support for Ahmad, who is 'one of their own', while analysts believe this support could double following a bloc of support from East and Central Africa, and the English-speaking West African region and countries such as Nigeria and Ghana.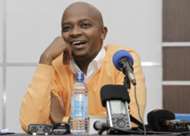 FKF President Nick Mwendwa
Hayatou's stronghold mainly originates from the French-speaking African countries, particularity in the West and North Africa, plus the 13-member bloc of Cecafa countries, who have publicly said they will back the Cameroonian. However, again, it is widely perceived that the likes of Uganda, Kenya, Tanzania, Rwanda and South Sudan have a soft spot for Ahmad.
Kenya's situation is particularly interesting; it was reported a few weeks ago that Ahmad made a secret campaign visit to Nairobi, at about the same time Fifa President Gianni Infantino was in Kampala.
Mwendwa is a close ally of Infantino, and, regarded as a young Turk in the world of football management, may be forced to back Hayatou, only so as to get the required support from Caf as far as Kenya's hosting chances of the 2018 Africa Nations Championship (Chan) are concerned.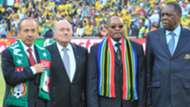 On Monday, Mwendwa exclusively told Goal that that the country's stance will only be known during the elections as the process is secret. "It is a secret ballot," he began. "People should only wait to see results after elections."
Hayatou boasts a number of successes as Caf President, specifically in his bid to improve the standards of the continent's football and securing sponsorship that directly impacts on a number of competitions.
However, he is also perceived as a dictator who alienates and even punishes those who don't toe his line. His critics also claim that more West African countries have benefitted directly from a Hayatou presidency, with East and Southern African in particular failing to mark productive growth.
All said, the decision to be made on March 16 could herald a new era.