Buffon pays emotional tribute to 'best' Astori following tragic passing of Fiorentina captain
Chris Burton
Mar 04, 2018 14:23 UTC +00:00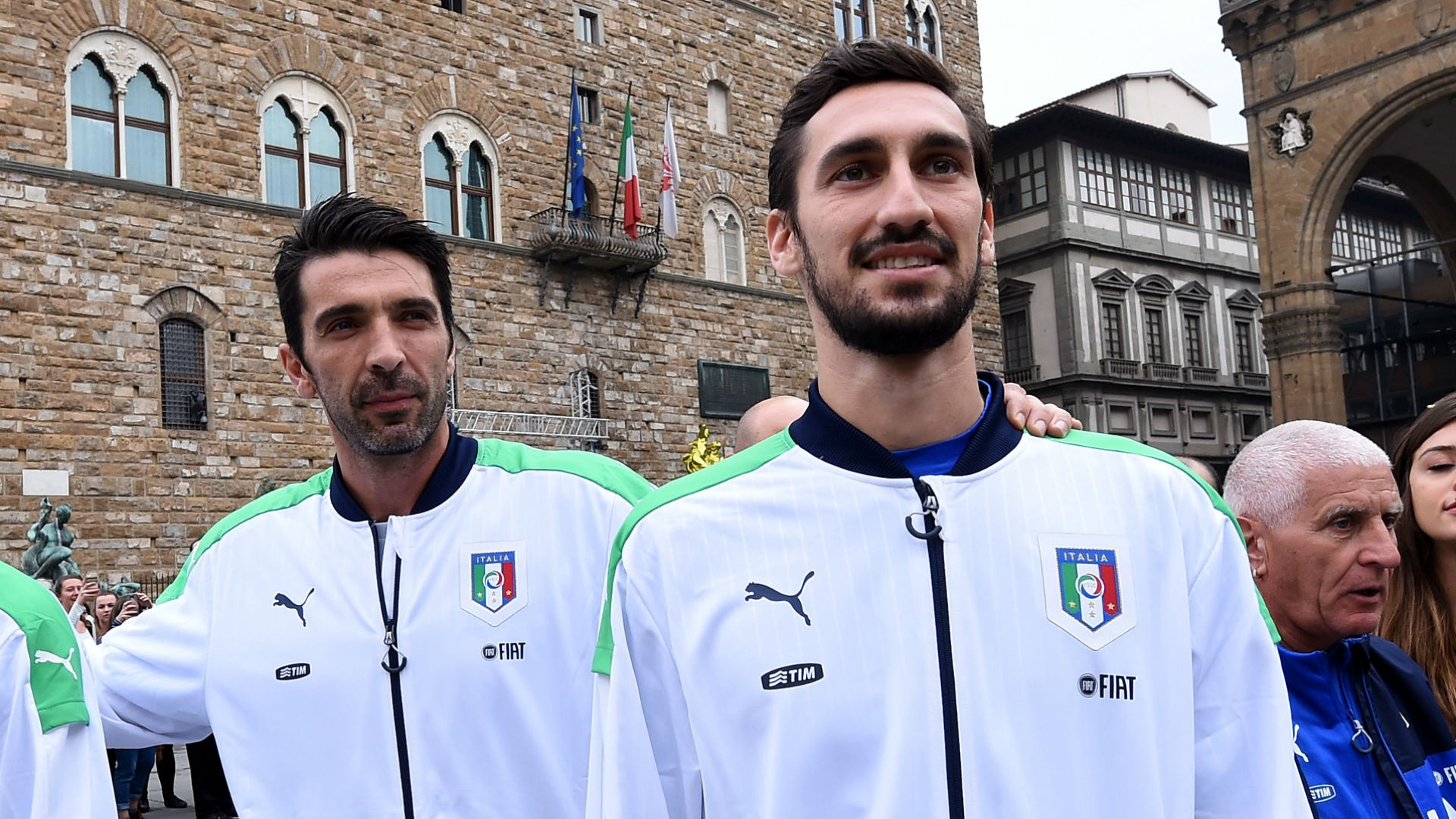 Getty
Davide Astori has been hailed as a "truly good person" in an emotional tribute from Gianluigi Buffon in the wake of the 31-year-old's tragic passing.
Fiorentina announced on Sunday that their club captain had passed away suddenly in his sleep.
Messages of condolence have flooded in from across the football world for a man who emerged out of the academy system at AC Milan to represent Cremonense, Cagliari and Roma before moving to Florence.
Astori also earned 14 international caps for Italy, and Azzurri legend Buffon has paid homage to one of the game's good guys.
The Juventus goalkeeper said in a grief-stricken Instagram post: "Ciao dear Asto,
"I rarely publicly express my thoughts on a person, because I always allowed the beauty and unique nature of relationships, of reciprocal respect and affection, to avoid being used or misused by those who don't have the decency to respect certain bonds.
"In your case, I feel the need to make an exception to the rule, because you have a young wife and family who are suffering, but above all a little girl, who deserves to know that her father was in every way A GOOD PERSON… a TRULY GOOD PERSON…
"You were the best expression of an old-fashioned world, one that people have left behind, with values like altruism, elegance, politeness and respect towards others.
"Compliments genuinely, you were one of the best sporting figures I ever came up against.
"R.I.P.
"Your crazy Gigi."
Serie A announced shortly after confirmation of Astori's death that all games scheduled to take place in the Italian top-flight on Sunday have been postponed.