UK Shopping
The best black football boots you can buy in 2022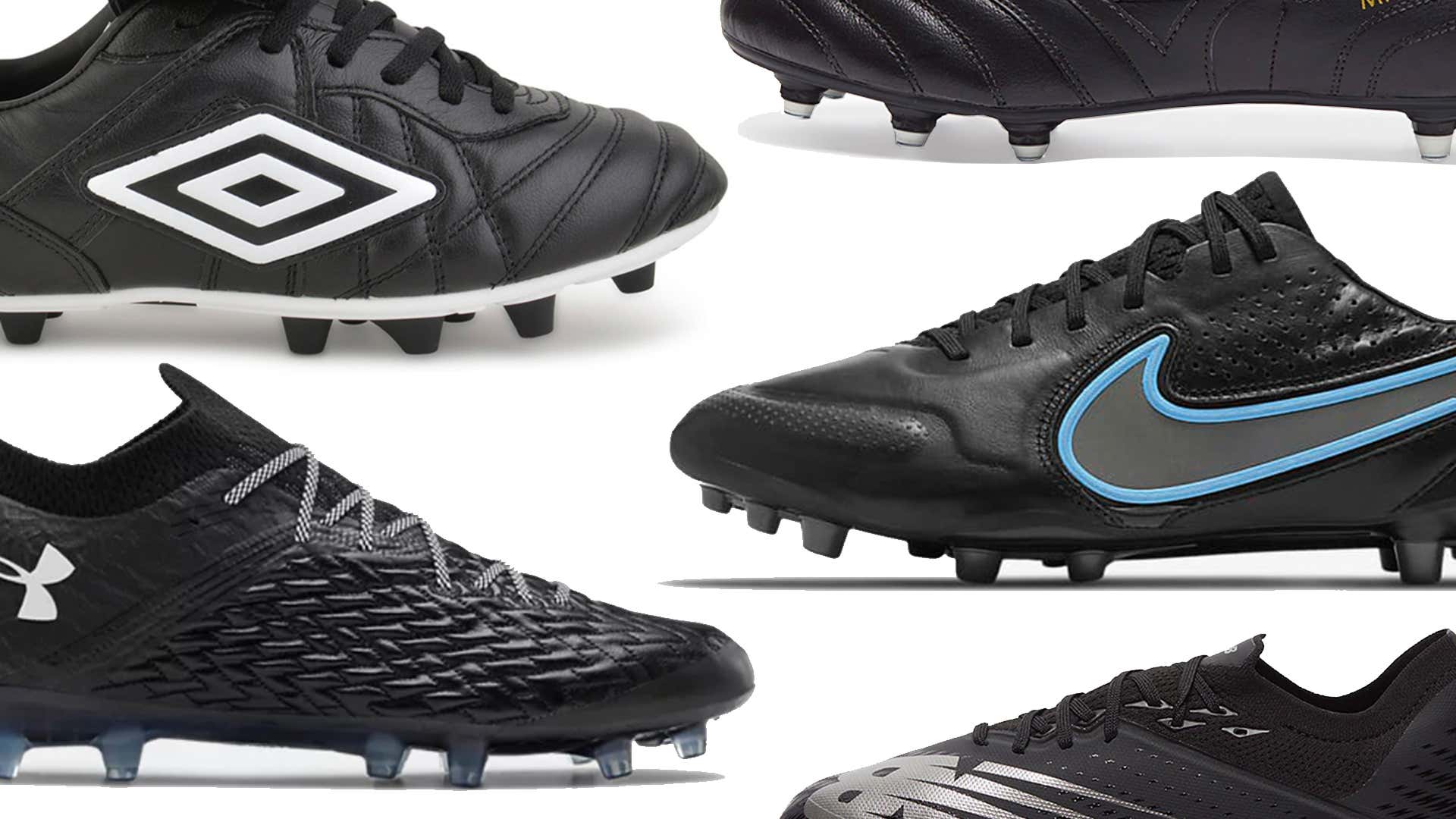 All products featured on our site are independently chosen by us. When you purchase something through the links provided, we may earn a commission.
Every year, football boot designers need to craft and create in order to stay on top of the game - to bring fresh ideas and innovations to the table, to provide the very best for players all over the world.
The practicality of their products is one thing, but in the modern game, the look is just as crucial to many, who covert dazzling colour combinations that bleed eye-popping brightness with dramatic patterns to deliver a statement piece.
But sometimes the old ways are the best - and many will agree that it doesn't come much better than a traditionally dark football boot. There's no need to say that any colour has to be the new black, not when it never went away - and there's no shortage of timeless designs out there to back that up.
These 12 pairs of boots prove that you don't have to wear bright colours to stand out on the pitch.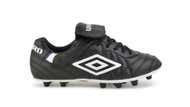 It would be impossible to speak about black football boots without paying deference to the most classic of all football boots, the Umbro Speciali.
Best seen on the feet of Alan Shearer in the '90s, these boots epitomise all things retro. This edition is made with 2021 in mind, but staying true to its roots with the iconic foldover tongue is cut to the same measurements as the original.
The kangaroo leather upper is soft, water-resistant and resilient which makes it the perfect material for football boots. The outsole uses Wishbone technology to aid support, paired with Memory Flex grooves that mirror the foot's natural movement, these boots are a must.
Get them from Umbro for £130.00
---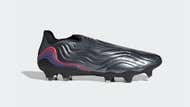 The Copa Sense+ boots from Adidas are sleek yet futuristic, looking like something out of the space age. These boots are laceless, yet use Sensepods to fill any loose gap in between the heel and the boot for an ultra snug and secure fit.
The upper is shared between comfortable Primeknit and durable Kangaroo leather so these boots are high class. Adidas has introduced a waved 3D design called Touchpods which absorb impact energy and the studs have even been injected with a slightly malleable material that helps free up movement.
Get them from Adidas for £230.00
---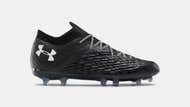 While lesser known than boot brands like Nike or Adidas, American makers Under Armour have certainly made an impression in the short amount of time they've been in the game. Famous players who have worn Under Armour football boots include Memphis Depay and Trent Alexander-Arnold, which is surely a trusted seal of approval.
The inner of these Magnetico boots are made using auxetic materials, the genetic structure of which actually changes when put under stress, making the boots fit like a glove.
Get them from Under Armour for £131.97
---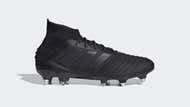 For those who love the look of Predator boots but are reluctant to try the Demonskin spikes on the Freak model, these are a great place to start.
The ankle has a stretchy Primeknit collar to hug the ankle and they feature a traditional lace closure so your feet can feel secure. With an upper coated in Controlskin, these boots help to perfect that all-important first touch and to fine-tune passing precision.
The soleplate features hybrid stud tips which means if you're umming and ahhing between which ground type you'll be playing on, this should ease the difference.
Get them from Pro:Direct Soccer for £100 (reduced from £180)
---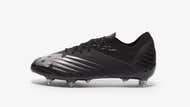 These lightweight New Balance boots look the part as well as doing the job of a soft ground football boot.
They have a low-cut stretchy knit collar which is great for players who like wearing thick socks with their boots.
The lace closure is customisable so you can tailor your laces to your style of play, perfect for creative players who fly all over the pitch.
Get them from Pro:Direct Soccer for £110.00
---
Snap up a slice of classy, conical-studded perfection with the King Platinum, a smartly intelligent design built to see action on both firm ground and artificial surfaces with minimal trade-off.
With the company's KINGForm technology on hand to deliver a ribbed structure that offers up a more moulded finish, you'll be able to manage ball contact better than ever in these, while its knitted tongue helps ensure a close fit.
Get them from Pro:Direct Soccer for £150.00 (reduced from £180.00)
---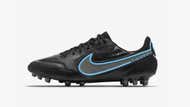 These boots are specially created for artificial grass, sometimes referred to as "All Weather Grass". The shorter studs on these boots are hollowed out which helps reduce strain on knees and ankles.
A large reflective Nike tick makes these ultra-lightweight boots perfect for playing football in the evening, especially without floodlights. The upper has foam-backed pods for supreme ball control and shock absorption.
Get them from Nike for £204.95
---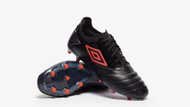 Want to give your black boots a little hint of spice to go with your skills on the pitch? The Tocco Pro delivers a typically outstanding Umbro finish but adds a splash of tomato red on the body to draw the eye.
Beneath its lone flash of colour though, this is a well-heeled shoe that will deliver on the ball, with a reinforced heel and flush laces allowing you close protection for those heavy challenges and crafty backheels.
Get them from Pro:Direct Soccer for £170.00
---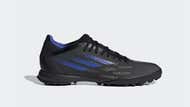 The turf edition of the Adidas X Speedflow boots is coated with the same semi-translucent Speedskin, meaning there's no need to compromise on quality no matter where you're playing.
Being designed for more traditional turf pitches, the studs on these boots are short, plentiful and made of rubber. There's also bounce in the sole to give back when the pitch can't. The professional fully studded version of these boots can be found tearing up play in the Premier League week in week out.
They look slick, and the way the black upper flows into the black soleplate is very stylish indeed.
Get them from Adidas for £70.00
---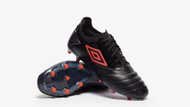 Bring a touch of class from the other side of the football world to your arsenal with the Morelia Neo III - a firm ground effort that delivers an extraordinarily light package sure to help impress.
Weighing in at under half-a-kilogram combined, its combination of K-leather with a knitted collar helps create a compact feel, while its Japanese-crafted outsole offers minimal heft and maximum traction.
Get them from Pro:Direct Soccer for £275.00
---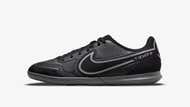 It can get hot and stuffy when playing football indoors, that's why Nike added mesh to the heel and tongue of the Tiempos to promote airflow and breathability and keep you cool.
They have a non-marking outsole which is extra important when playing football indoors as you want the only lasting thing left behind to be the memory of an excellent game played. Just because the outsole is non-marking, doesn't mean it has to be smooth and therefore slippery. This outsole has plenty of rubber grips to help gain speed and traction indoors.
---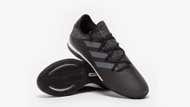 Another fine boot for indoor action, the Gamemode delivers not only on the court but for the planet too, thanks to its recycled construction, with its upper crafted from sustainable materials.
The midsole bolsters extra cushioning, to help improve response times when in action too - and though it carries a few coloured accents, this is a crackerjack black number at heart.
Get them from Pro:Direct Soccer for £85.00
---
Looking for more football gear?