Arsenal and Tottenham target Miguel Almiron shows why he's a wanted man

Ives Galarcep
Nov 12, 2018 03:25 UTC +00:00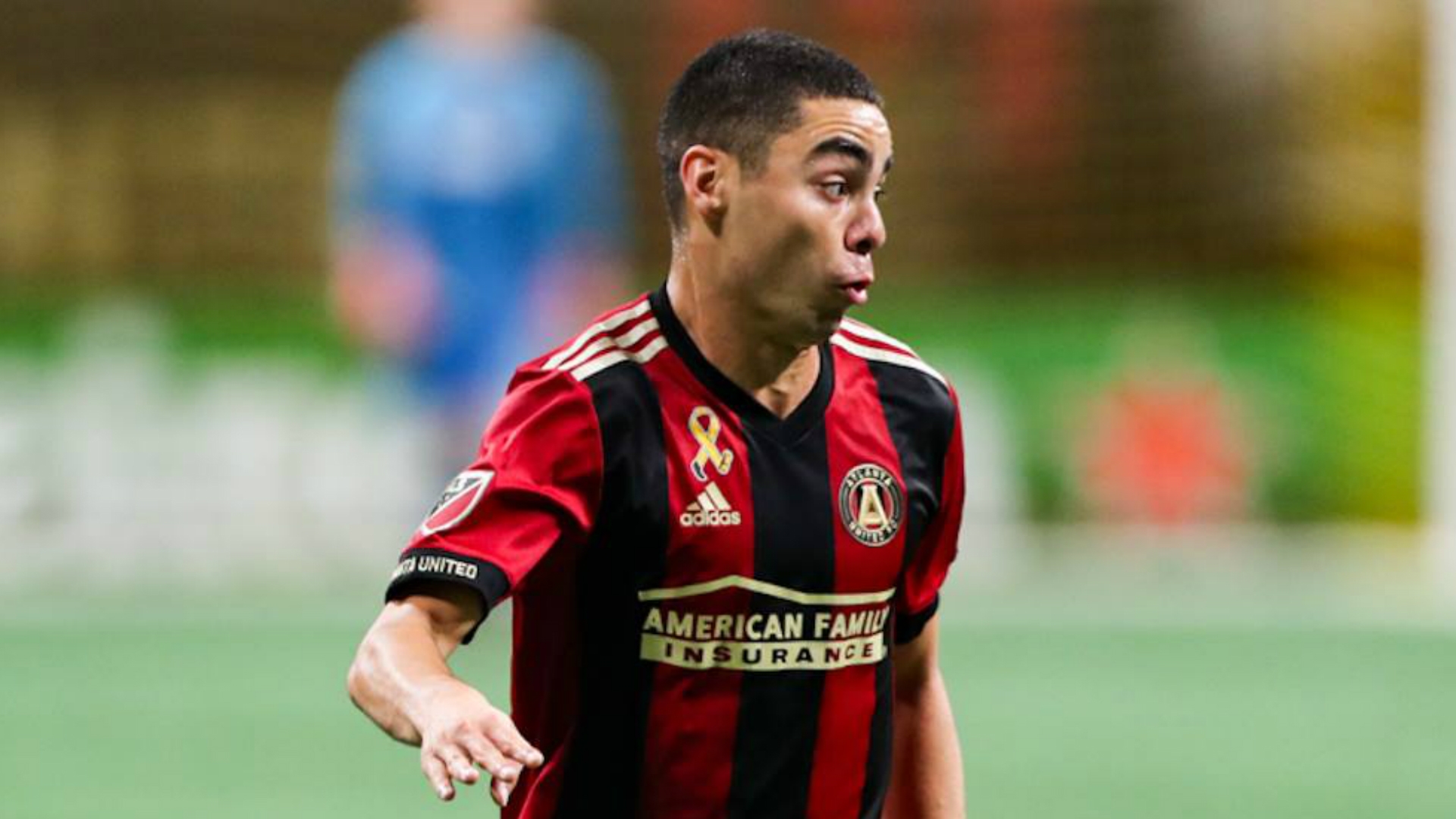 Miguel Almiron shared the field on Sunday night with a former MLS MVP in David Villa and a player that is likely the 2018 MLS MVP in teammate Josef Martinez, but there was little question as to who was the most influential player in Atlanta United's playoff series-clinching victory over New York City FC.
The Paraguayan playmaker showed off all the qualities that have clubs such as Arsenal and Tottenham reportedly lining up to pry him away from MLS this winter. It was easy to see the vision and the relentless work on both sides of the ball. There was the blazing speed, whether with the ball or without, and the ability to spring into dangerous areas and find scoring chances of his own.
Martinez may be a shoe-in for the MLS MVP award based on his league-record 31 goals, but Almiron has been Atlanta United's most important player with his ability to unsettle and unlock opposing defenses to make things easier for a stacked Atlanta United attack.
On Sunday, NYCFC had no answer for Almiron, even though head coach Domenec Torrent had a week to figure out a gameplan. Pep Guardiola's former right-hand man, and the team's mid-season replacement for France-bound Patrick Vieira, is known for his ability to scout opponents, but he still couldn't contain him.
To be fair, there was little Torrent or NYCFC could do on Almiron's perfect free kick finish late in the first half,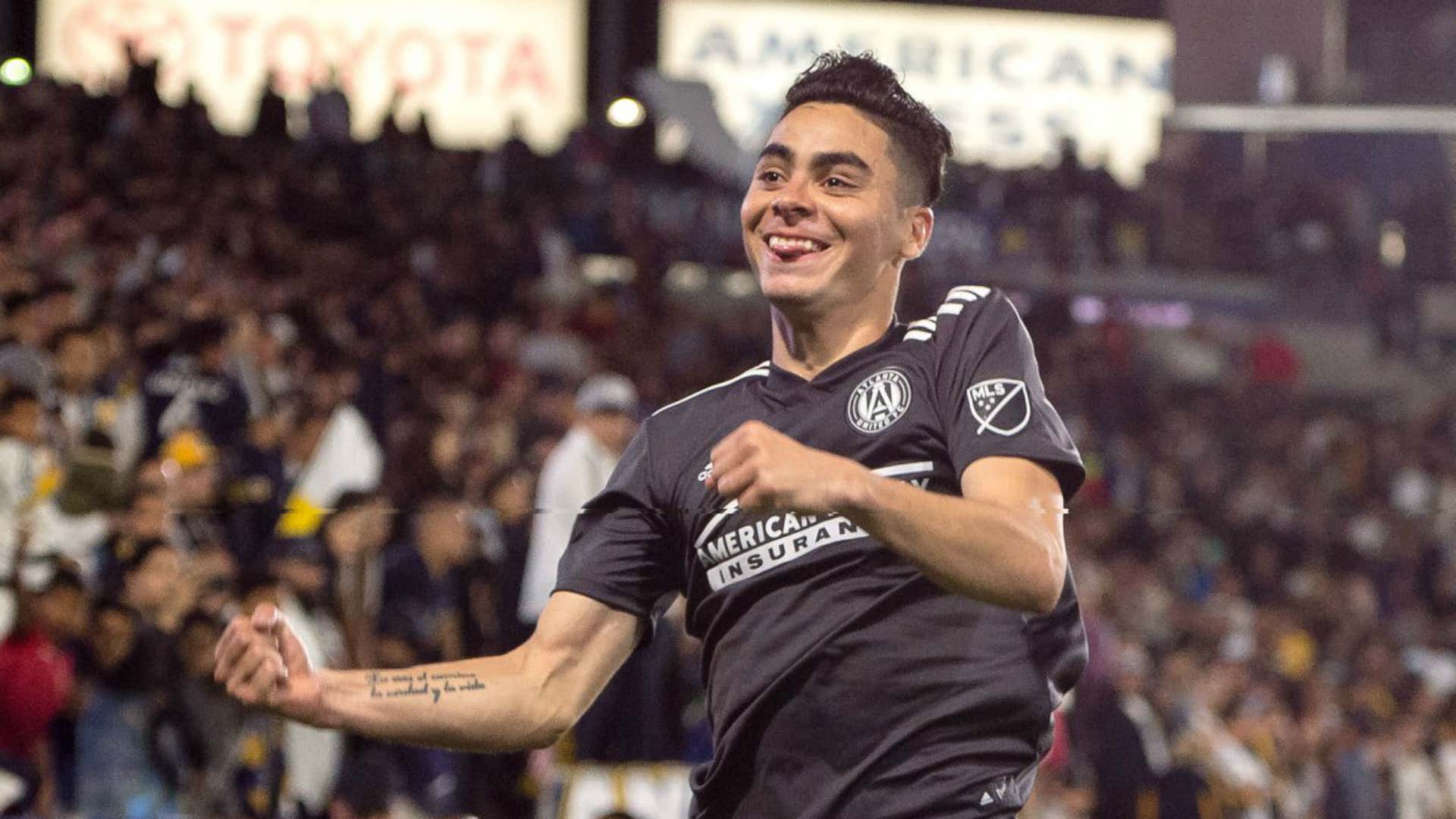 Even Yangel Herrera, the highly-rated Venezuelan on loan to NYCFC from Manchester City, struggled to deal with Almiron, and was pulled at halftime. The adjustment did little to slow Almiron's effectiveness, and he nearly found a second goal in the 65th minute, forcing an excellent save from Sean Johnson.
Atlanta United coach and former Barcelona boss Tata Martino knows all too well how important Almiron is to their title hopes, and immediately took him out of the match a minute after Martinez made it 3-1, securing a series victory and Eastern Conference final showdown with the New York Red Bulls
It could be Atlanta fans' last chance to see Almiron, who looks more and more likely to leave Atlanta United this winter. The second-year club is reportedly already lining up his replacement in highly-rated River Plate playmaker Gonzalo "Pity" Martinez, and should have the funds to land Martinez considering Almiron is a good bet to challenge the MLS record for largest transfer paid for a player, set recently when Bayern Munich spent $22 million (€19.4 million) on Canadian teenager and Vancouver Whitecaps sensation Alphonso Davies.
Scouts will now have another chance to see if Almiron is worth a big transfer later this month when he'll have to get through the New York Red Bulls defense, which was the best in MLS and helped their team set an MLS record for points in a season. It is a clash of the two best teams in MLS, another chance for Almiron to show how dangerous he can be and why it's very likely we are seeing the final days of his time in MLS.