Projecting the March camp - Arena's open-minded approach will put his stamp on U.S. squad
Coaches have their favorites. That isn't news. And in that same vein, coaches also have players they simply don't rate. It's human nature, though some coaches can be more picky than others.
Over the course of the five-plus years Jurgen Klinsmann had as U.S. national team coach he put together a healthy list of players he simply didn't rate. We're not talking about players he may or may not have personally disliked, which always seemed to be the explanation given by outsiders for persistent snubs. We're talking about the players Klinsmann seemed to consistently find a way to leave off his rosters because he felt others were better.
Arena comfortable potentially starting Guzan in March
Bruce Arena has taken Klinsmann's long list of castoffs and turned it into a list of fresh options, breathing new life into the U.S. player pool by delivering pardons from the prison that was Klinsmann's doghouse.
Arena's latest remarks to reporters Thursday about fringe players working their way into the picture felt refreshing, especially coming on the heels of a January camp that saw so many of Klinsmann's castoffs featured. Players such as Benny Feilhaber, Matt Hedges and Dax McCarty took part and showed well, as did players who never saw a chance under Klinsmann, like Jorge Villafana and Sebastian Lletget.
To be fair to Klinsmann, he looked at a healthy amount of players during his tenure. But there definitely seemed to be a trend where if you fell off his radar, you fell off for good — or at least for a very long time. You could point to Sacha Kljestan's national team resurgence as an example of Klinsmann giving an outcast another chance. By that point, though, Kljestan had spent the better part of two seasons playing some of the best soccer in MLS, and Clint Dempsey's heart condition created a playmaking void Klinsmann needed to fill.
U.S. to 'strongly consider' Lichaj, Arriola for qualifiers
Enter Arena, who has wiped the slate clean and looks determined to give every viable option a good look — which he absolutely should, given the U.S. team's shaky standing in World Cup qualifying.
Does this mean we are going to see a dramatically different team take the field against Honduras in March than the team that suffered that brutal beating in Costa Rica in November? Not necessarily, but the overall team should have plenty of changes in what should be the first real step toward Arena transforming the U.S. squad into one that reflects his own preferences as opposed to Klinsmann's.
What will the roster look like for the March qualifiers? Based on recent events, current form and Arena's comments, here is what a 27-player squad could look like for the camp ahead of the March qualifiers against Honduras and Panama:
---
GOALKEEPERS
---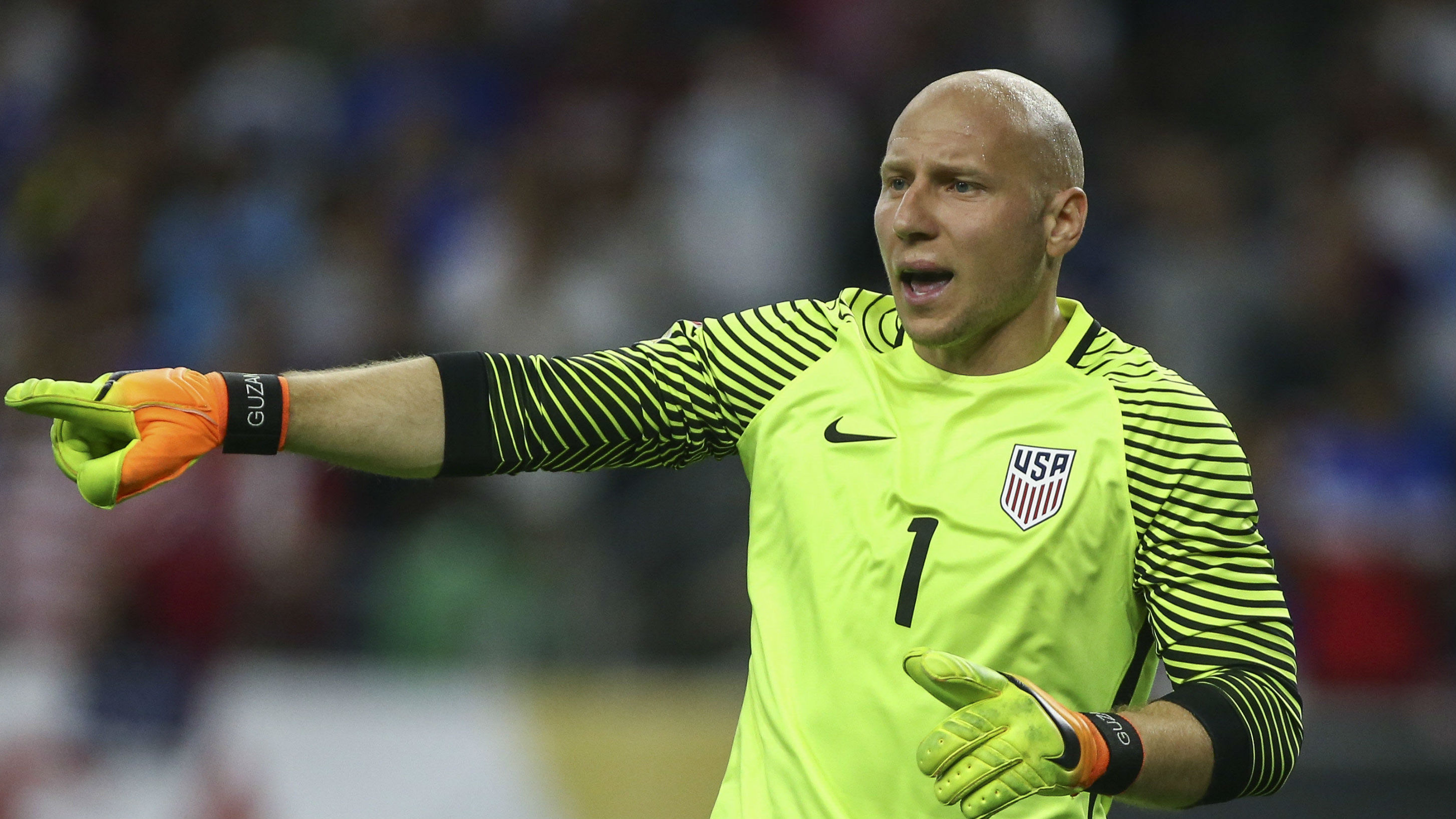 Nick Rimando, Brad Guzan, David Bingham
Tim Howard is against the clock to be ready for the March qualifiers, and rather than rushing him back from groin surgery, Arena would be wise to turn to veterans Rimando and Guzan. Bingham serving as the third goalkeeper in his home market of San Jose makes more sense than having a William Yarbrough or Ethan Horvath travel far to be a third goalkeeper.
---
DEFENDERS
---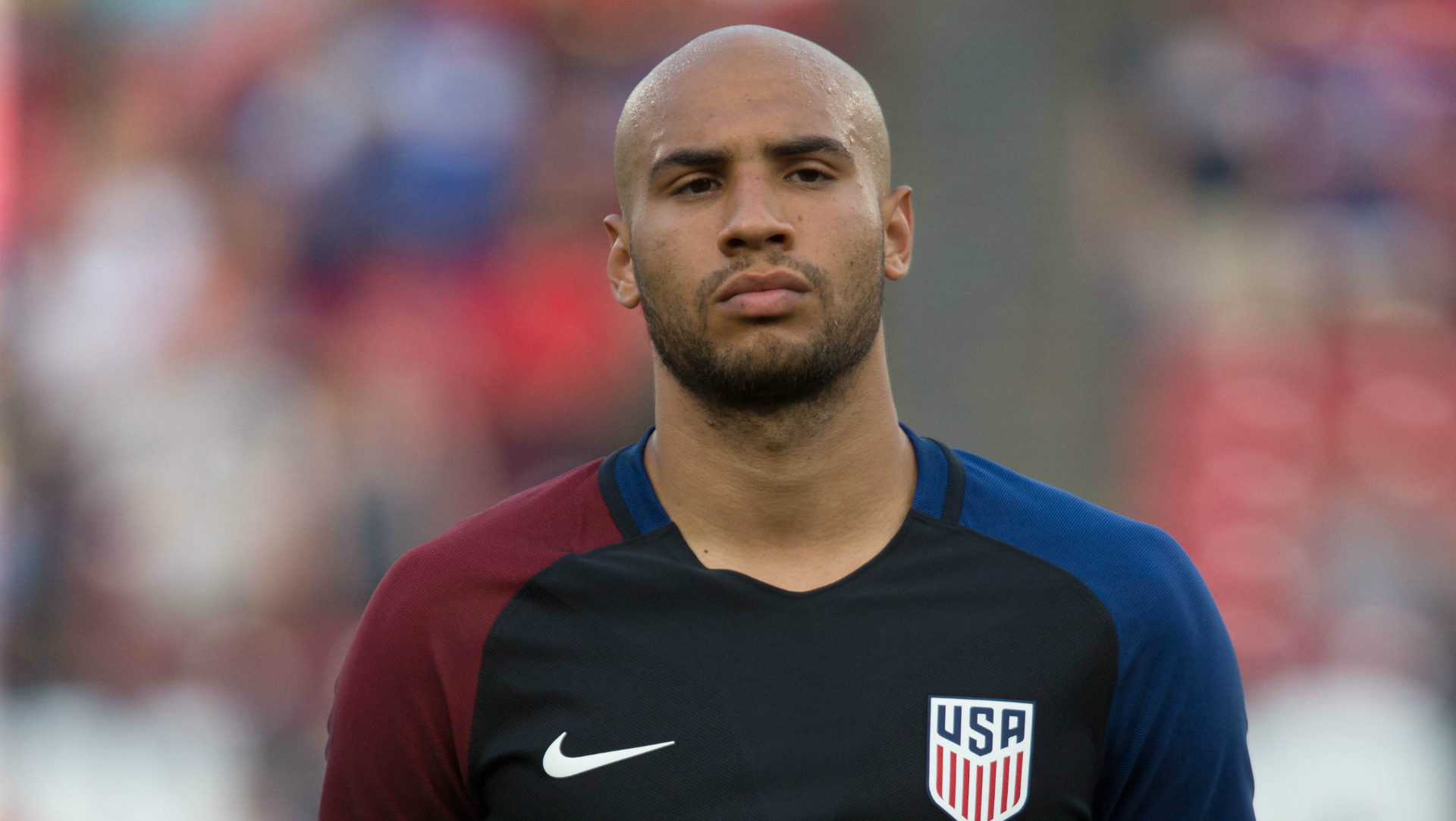 DeAndre Yedlin, Graham Zusi, Paul Arriola, Steve Birnbaum, Omar Gonzalez, Matt Hedges, John Brooks, Matt Besler, Fabian Johnson, Greg Garza, DaMarcus Beasley
Geoff Cameron's health status is still in doubt, so for now he's left out. If Cameron is available then Arena will have a tough decision to make, and he might leave Hedges out. Walker Zimmerman had a strong camp and could slip into this group if Besler isn't available.
At fullback, we throw in a wild card in Arriola, who is playing very well in a wing back role for Club Tijuana. Eric Lichaj could definitely make this group, but he could lose out if Arena decides to bring in the veteran Beasley.
Jorge Villafana is another candidate to get a call, though Garza edges him out — but only if he's getting regular games for Atlanta United. Considering how good he looked in the recent U.S. friendlies, Villafana could merit a call if he breaks through and starts earning regular minutes for Santos Laguna.
Where is Timmy Chandler? He's suspended for the Honduras match, and Arena could choose to leave him in Germany rather than bringing him in for one game, during which he likely would be on the bench.
---
MIDFIELDERS
---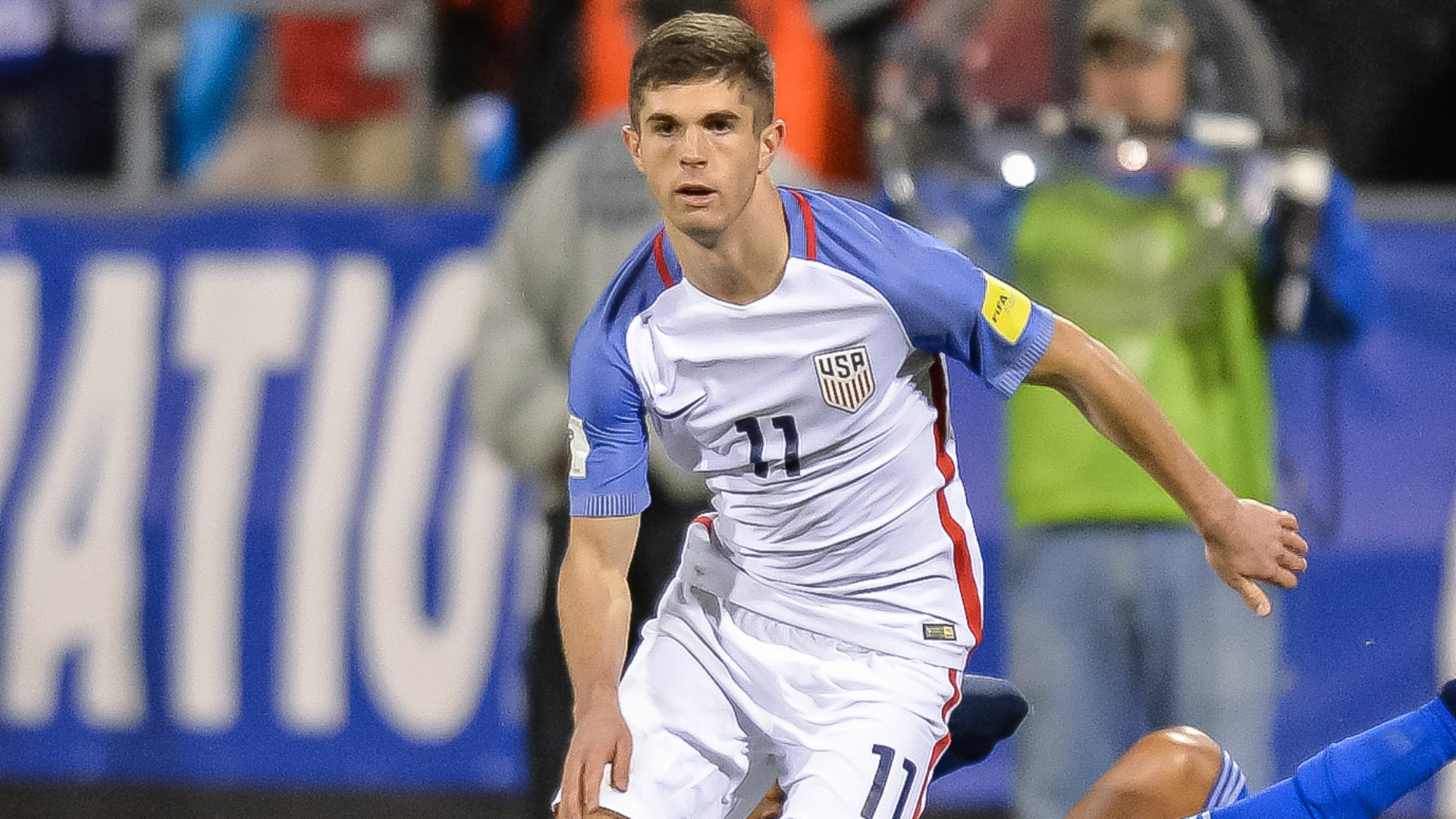 Michael Bradley, Christian Pulisic, Jermaine Jones, Sacha Kljestan, Alejandro Bedoya, Sebastian Lletget, Darlington Nagbe, Gyasi Zardes, Perry Kitchen
You may ask why Jones gets a nod considering he's suspended for the Honduras match. The difference between Jones and Chandler is that Jones is a very good candidate to start in Panama. Kitchen gets the call-up here as defensive midfield depth, but you wonder if Arena will consider Danny Williams, who has been out of the picture for a while. Dax McCarty could also merit consideration for the role of Bradley's backup.
Benny Feilhaber's absence might surprise some, but with Kljestan, Lletget and Nagbe all capable of filling a playmaking role, Feilhaber narrowly misses out.
In terms of wing options, Zardes and Bedoya can work the right flank while Pulisic, Nagbe and Lletget can all fill a left wing role.
Julian Green is an interesting case. He is playing regularly for Stuttgart since transferring from Bayern Munich, and if he can find a good run of form he might be worth a look. More likely, Green will be brought in as a Gold Cup option this summer.
---
FORWARDS
---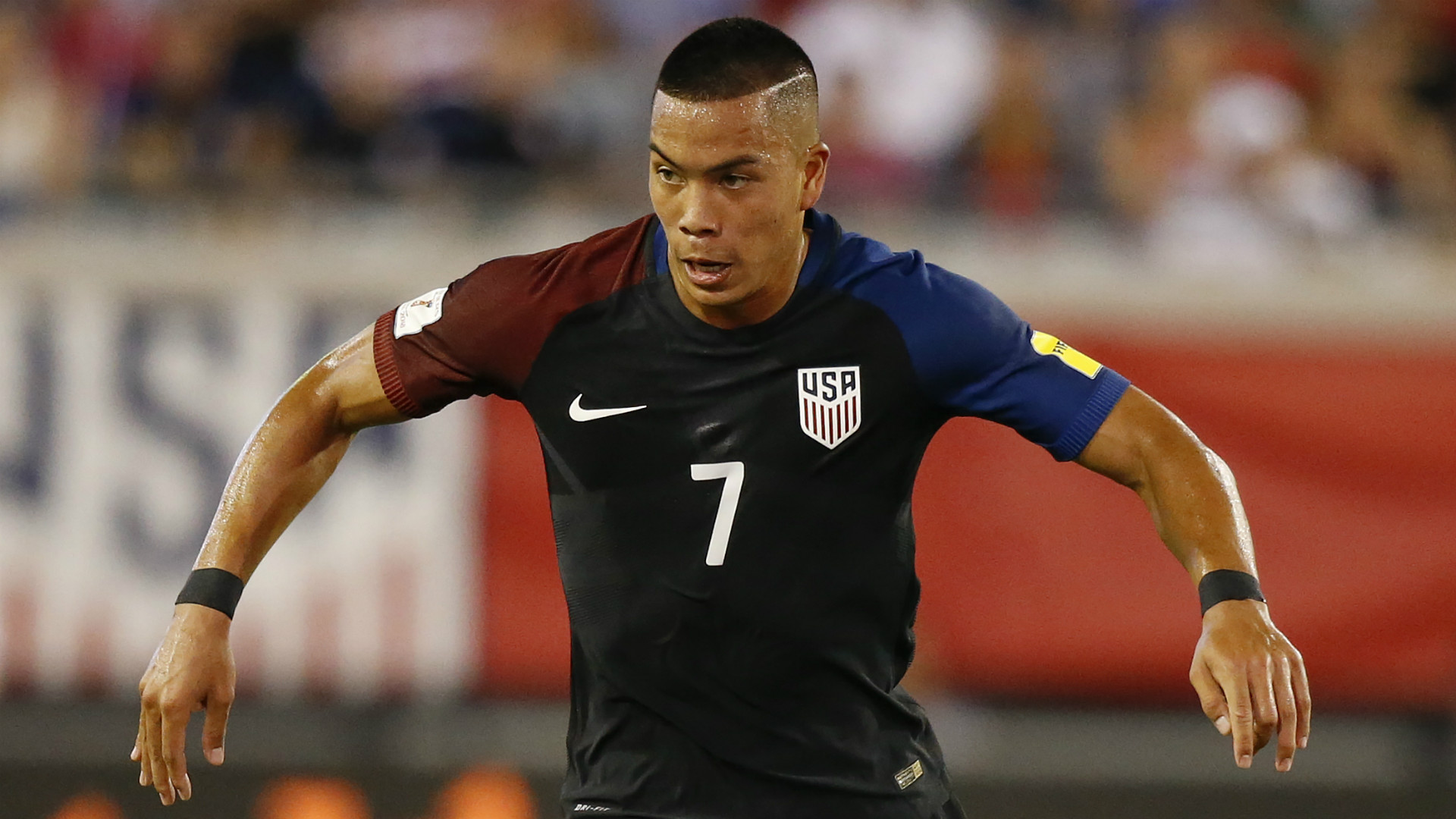 Jozy Altidore, Bobby Wood, Jordan Morris, Juan Agudelo
This quartet is pretty straightforward, with Altidore and Wood the preferred starters and Morris a good speed option off the bench. Zardes can also play up top, giving Arena some flexibility.
Who else could play their way into the conversation? Terrence Boyd has started two matches for Darmstadt since his transfer from RB Leipzig while Aron Johannsson has made his way back from injury at Werder Bremen, though minutes could be tough to come by.