'Animal' Firmino makes things easier for Salah & I - Sadio Mane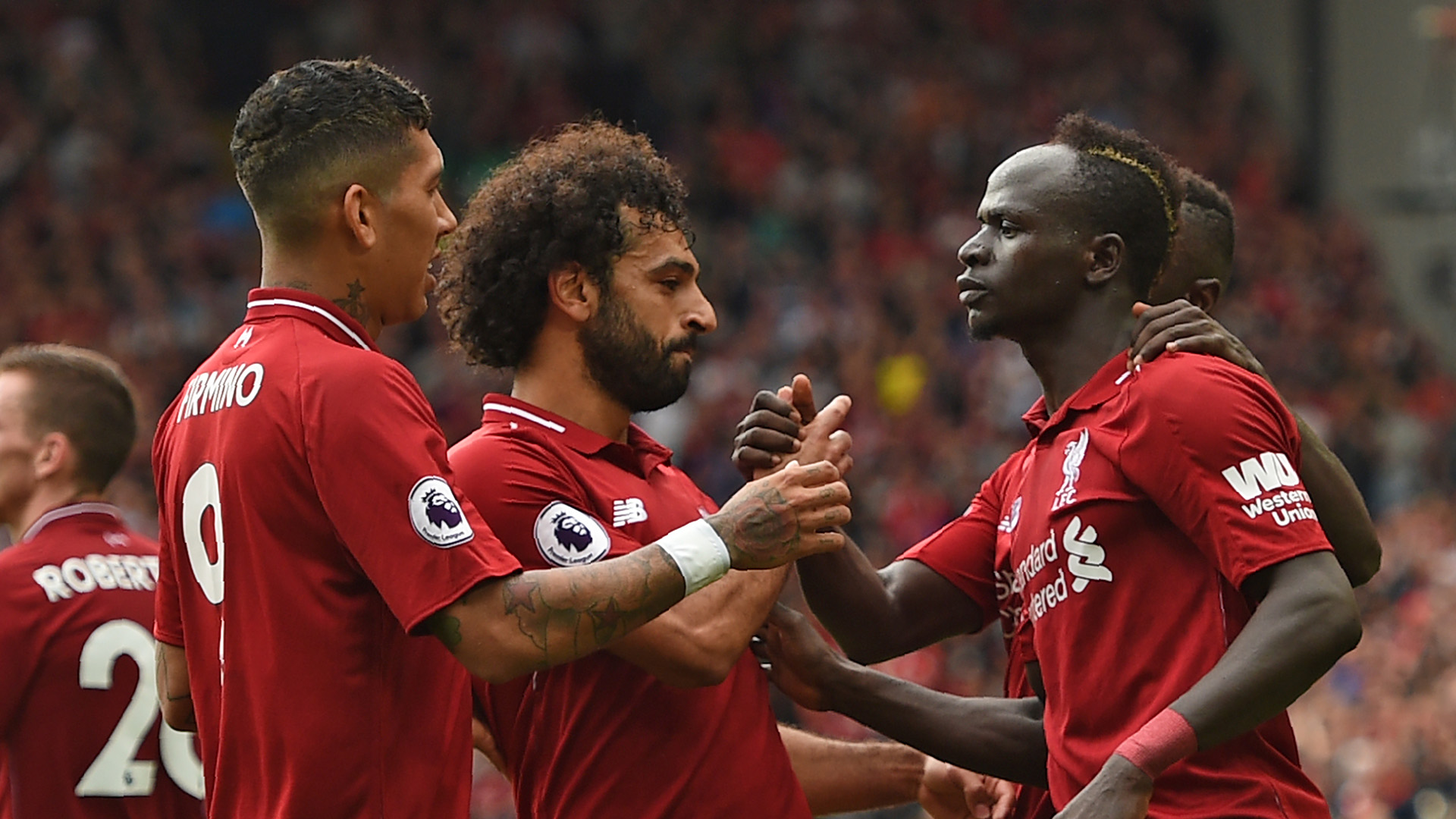 Liverpool's Sadio Mane has highlighted the importance of Roberto Firmino to his and Mohamed Salah's impressive showings, likening the Brazilian's work ethic to that of an 'animal'.
The two African forwards - recently nominated for Fifa FIFPro World11 - receive plaudits for their awe-inspiring displays in the Reds' frontline. The third of the Reds' fearsome attacking trident Firmino has also been hailed by many for his work rate and selfless play.
And, asides the strength of the collective at the Anfield outfit, Mane has attributed their success in the final third to the 27-year-old's animal-like approach.
"Lots of people like to talk about me and Salah. It's nice to hear those things, but the strength of this Liverpool team is the collective," Mane told Bleacher Report.
"You also can't forget that there's a guy up front called Firmino who works like an animal for us and makes things easier. And the guys behind us do some extraordinary work. We try to benefit from that and help the team go forward."
Mane - who leads the Premier League goalscoring chart with four goals - also talked about his idols Ronaldinho and El-Hadji Diouf, and how they inspire his game.
"When I was young, I had lots of favourite footballers, but Ronaldinho was my real favourite, along with El-Hadji Diouf from Senegal," he said
"They really inspired me. Those two players were examples for me as a footballer. They were skilful players and good dribblers who beat their opponents easily.
"I was a very good dribbler as a young player, but now that I've got more experience, there are some useless things that I don't do anymore. It's all about making and scoring goals for the team, like my idols did when they were at the peak of their powers."
Mane, Salah and Firmino will hope to help Liverpool preserve their 100 per cent record when they travel to Wembley to take on Tottenham Hotspur on Saturday.