Malaysian referee suffers backlash from AFC Champions League tie
In Tuesday's night AFC Champions League tie where United Arab Emirates' Al-Ain FC hosted Iranian club Esteghlal FC, Malaysian referee Mohd Amirul bin Yaacob was the man in the middle and his decisions in the match left a bitter taste in the mouth for the away side.
Two particular decisions earned the wrath of the Iranian side as Amirul decided to award two penalties to Al-Ain that on replay looked to have been the wrong decision on both occasions.
Esteghlal who currently lead the group, have already taken the lead in the match through a brilliantly constructed goal converted by Mame Thiam in the 52nd minute. Markus Berg equalised for Al-Ain just 11 minutes later.
Then Amirul decided that Al-Ain's Hussein El Shahat was upended inside the box and pointed to the penalty spot. Closer inspection of the incident would show that no contact was made on El Shahat but the decision stood anyway.
Luckily for Esteghlal, Berg found Seyed Hossein Hosseini to be a stumbling block as the Iranian keeper dived correctly to push away the Swedish striker's effort.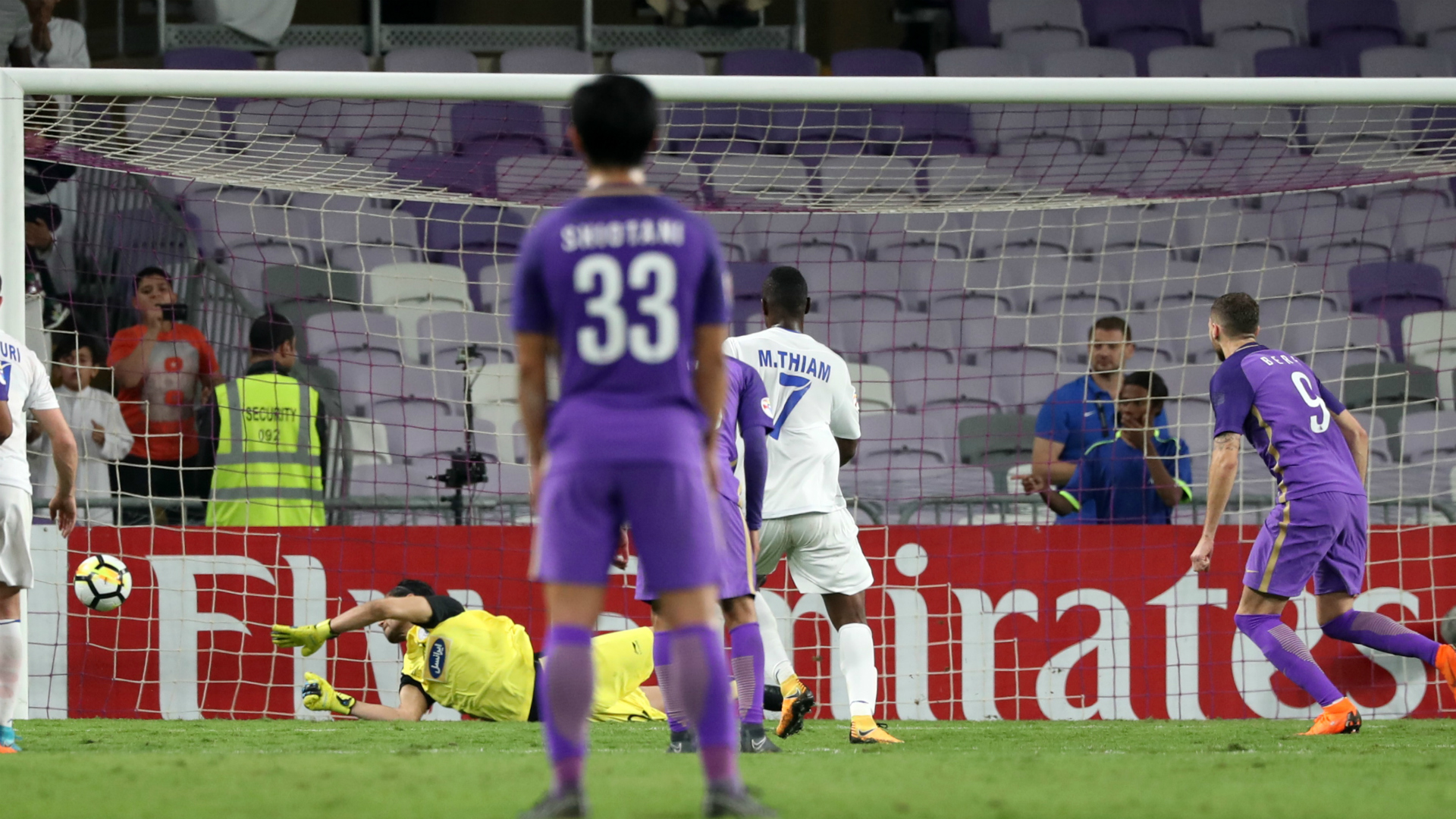 Once again the visitors took the lead and the same man, Thiam was again at the end of things, putting his side in front for the second time in the match.
That would all turned out to be in vain as Amirul took centre stage once again with one minute left on the clock before the 90 minutes was up.
Al-Ain pumped a cross into the box and substitute Ahmed Khalil crashed to the ground, of which Amirul decided he was pushed from the back and awarded the second penalty for home side. 
Esteghlal players were understandably aghast with the decision but could only stood and watch as Khalil dust himself off to slam home the equaliser.
After the match, Esteghlal have decided to pursue the matter with Asian Football Confederation (AFC) and have submitted an official complaint to AFC on their dissatisfaction towards the handling of the match by the match officials.