African Nations Championship
Alleged anti-Balaka miltia head Ngaissona set for Caf ExCo?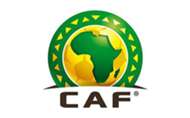 Confederation of African Football (Caf) President Ahmad Ahmad & his Vice President Constant Omari, have been accused of allowing an alleged war criminal to stand for election to the Executive Committee (ExCo). 
Caf is set to hold a Congress on February 2, and high on the agenda is the election of new ExCo members. But it is the Central Zone candidate which has attracted the most attention, with Central African Republic (CAR) nominee Patrice Edouard Ngaissona causing a stir.
Al Wihda , a human rights organization-based in Bangui in CAR, have reacted with alarm at the prospect of his election to the Caf ExCo, citing Ngaissona's role in 2013 Central African Republic civil war where he allegedly held the position of coordinator for the anti-Balaka armed movement.
The former Sports Minister under exiled President François Bozize,  Ngaissona is accused of sowing terror in the country as the head of the anti-Balaka militia, whose moniker derives from the Sango language and is a mix between the words for 'machete' and 'AK 47', effectively meaning "machete-proof" or "invincible".
The anti-Balaka are accused of assorted crimes in the country and were involved in a wave of violence that left a million people displaced in the strife-torn country.